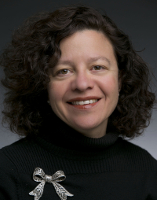 Suzanne
Holt
Suzanne Holt, Director
County Office Building
244 Fair Street, 6th Floor
Kingston, NY 12401
Phone: (845) 340-3556
Email: obs@co.ulster.ny.us
County Executive Hein's Office of Business Services (OBS) staff are available to assist Ulster County's existing businesses to grow and thrive as well as to help new businesses locate in Ulster County and succeed.
The Ulster County Office of Business Services provides a one-stop shop for businesses. OBS staff offer information on all available funding and incentives; help finding the right site for new businesses and for business expansion; and general business counseling. Office of Business Services staff work on behalf of local businesses navigating various agencies and programs and help cut through red tape.
County Executive Hein's Webinar Series for Ulster County Businesses
CFA Presentation

For the slides from Ulster County's recent CFA workshop, click here.
For more information on the CFA process:
http://regionalcouncils.ny.gov/
For the Mid-Hudson Regional Economic Development Council Strategic Plan:
http://regionalcouncils.ny.gov/content/mid-hudson
For More Assistance, Contact the Office for Business Services at 845-340-3556 or email us obs@co.ulster.ny.us.