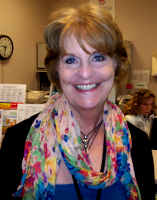 Kelly
McMullen
Kelly McMullen, Director
1003 Development Court
Kingston, NY 12401
Phone: 845-340-3456 or Toll Free at 1-877-914-3456
Fax: 845-340-3583
Email: kmcm@co.ulster.ny.us
The Office for the Aging is a department that assists Ulster County seniors to be as independent as possible, for as long as possible in their own home with support. We work as advocates for seniors, offering information and referrals, as well as providing programs for a variety of services.
We have been helping the residents of Ulster County age with dignity for over 38 years.  Please call for additional information.
Office News
MEDICARE OPEN ENROLLMENT is October 15- December 7
During open enrollment you may be able to save money, get better coverage, or both by investigating the choices. You will be able to view the new plans and make any changes to your coverage on the Medicare website: www.medicare.gov.  If you need one-on-one assistance, volunteers and staff from Ulster County  Health Insurance Information Counseling and Assistance Program (HIICAP) are available for appointments. Please call our office for more information at 845-340-3456. Be sure to call early as appointments fill up fast and all plan changes must be made by December 7th.
County Executive Hein invites you to join us.  This year we are having hearings throughout the County for our seniors and will be discussing the results of the Annual Survey:
Wednesday November 12th , 12:30 p.m.
Trudy Farber, 50 Center St., Ellenville
Thursday, November 13th, 1 p.m.
Saugerties Senior Center, Market Street
Tuesday, November 18th, 1 p.m.
Highland American Legion, 84
ULSTER COUNTY OFFICE FOR THE AGING SENIOR "FIESTA" PICNIC FUN TIME FOR ALL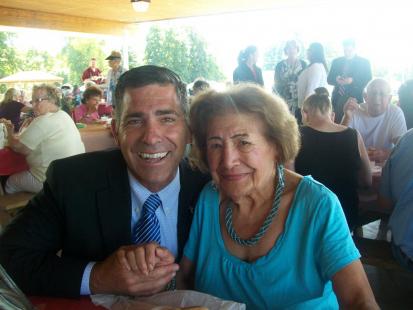 Ulster County Executive Mike Hein and the Ulster County Office for the Aging were so pleased with the attendance at the Senior "Fiesta" Picnic on Thursday, September 4, 2014 at the Thomas Felton Community Park in Modena.  There were 125 seniors who enjoyed the picnic and festivities.  Music was provided by Bob Martinson which inspired enthusiastic audience participation, with dancing and a sing-along. 
"Please do not stop sharing your wisdom and experiences with younger generations, you have so much to offer.  Some of the best advice I ever received was from my grandfather.  He taught me the importance of education, hard work and public service," said County Executive Hein. 
The County Executive and the Office for the Aging gratefully acknowledge Town of Plattekill Supervisor Joseph Croce for the use of the park with its beautiful scenic view, as well as Plattekill's Recreation Director, Will Farrell, for all of his assistance and support, and Mary Ellen Geary and Wingate Healthcare for sponsoring this event.  Additionally, many thanks to Prestige Services for the delicious BBQ lunch, the Southern Ulster Rotary and the Ardonia Market for their generous donations. 
It was a perfect day with perfect weather for a picnic!