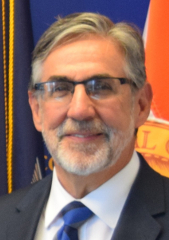 Robert
DiBella
Robert DiBella, Director
1 Danny Circle
Kingston, NY 12401
Phone: (845) 340-3333 or
Toll Free: 1-888-827-8228
Fax: (845) 340-3336
E-mail: ucat@co.ulster.ny.us
UCAT, We'll Take U There
Ulster County Area Transit (UCAT) offers safe, affordable, reliable public transportation service throughout Ulster County, with limited service to Orange County and connecting service to Dutchess County.
All buses are equipped with bicycle racks.
To make a reservation for next day ada paratransit or OFA curb to curb service call: (845) 334-8120, Monday through Friday, 8:00 a.m. to 4:00 p.m. Telephone confirmation is requested on the day of service.
UCAT also serves as Ulster County's Transportation Information Center. Please call (845) 340-3333 for further information. The Dispatch phone number is (845) 334-8458.
Visit us on Facebook for up to the minute bus information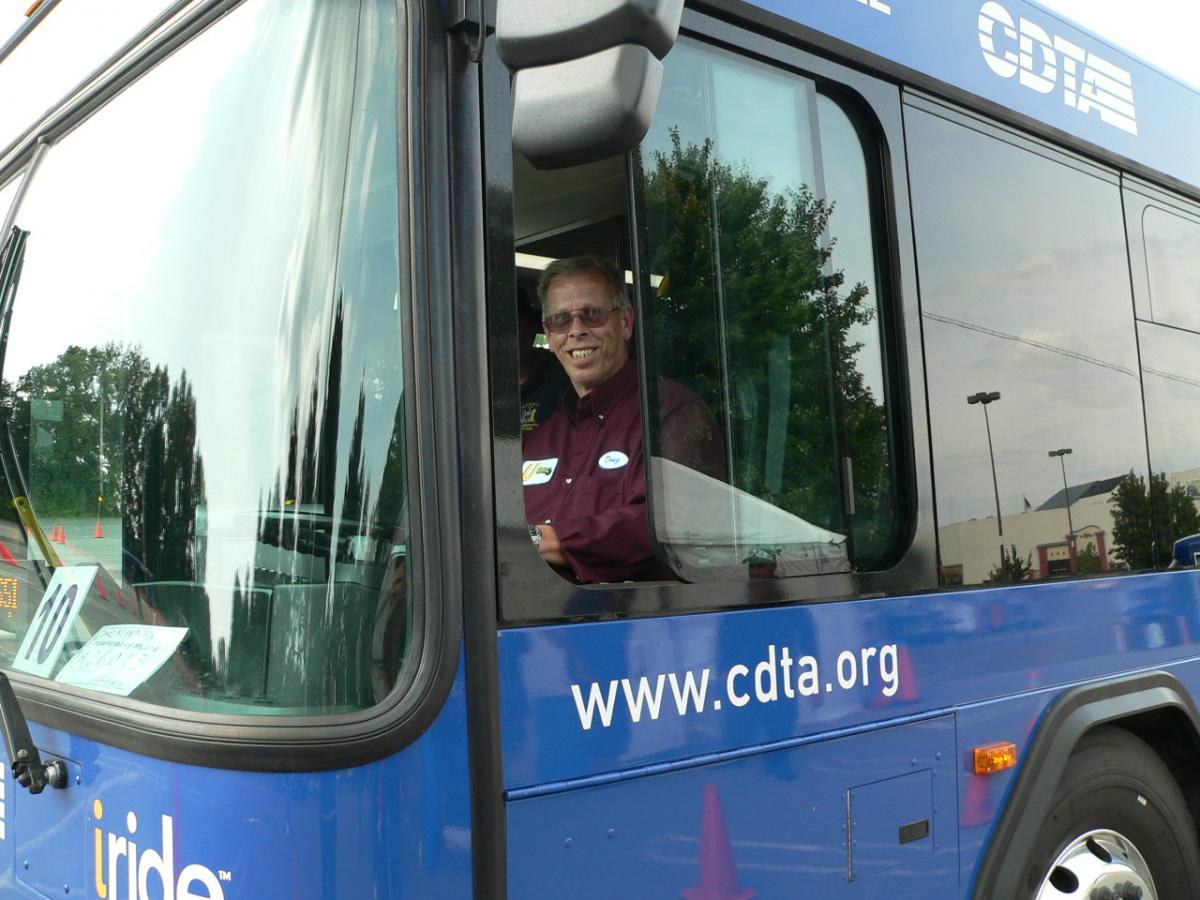 On Saturday, September 20th CDTA in Albany New York hosted the 27th New York State Bus Roadeo. 
Transit operators are invited from all over New YorkState to participate. 
The roadeo is a competition testing the driving and safety skills of each operator. 
This year an operator from CDTA won and our own UCAT operator, Doug Rowles, placed 2nd. 
Congratulations Doug. 
**The Z Route Scheduled to run on Sundays from November 15 to April 15 has been suspended.**
UCAT CLOSING EARLY 1/26/2015:
Last Runs
Kingston to Ellenville: 3:30
Ellenville to Kingston: 4pm
---
Kingston to Saugerties: 3:30
Saugerties to Kingston: 4:22
---
New Paltz to Poughkeepsie: 3:45
Poughkeepsie to New Paltz: 4:45
---
Kingston to New Paltz: 2:20
New Paltz to Kingston: 5:15
---
New Paltz to Newburgh: 3:15
Newburgh to New Paltz: 4:15
---
Kingston to Pine Hill: 2:30
Pine Hill to Kingston: 3:45
---
Last Mall loop to Saugerties: 3pm
Last Mall loop to Kingston: 4pm
2014 HOLIDAY SCHEDULE
UCAT & ULSTER-POUGHKEEPSIE LINK
Wed- 12/24-Christmas Eve: UCAT & UPL LAST RUN(S) 7PM
Thur-12/25-Christmas Day: UCAT & UPL CLOSED
               Please call 845-334-8458 for further information