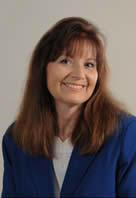 Dr. Carol
Smith
Carol Smith, MD, MPH, Commissioner
Health:
Golden Hill Office Building
239 Golden Hill Lane
Kingston, NY 12401
Phone: 845–340–3150
Fax: 845–340–3045
Hours: 9:00 AM to 5:00 PM Mon–Fri 
Facebook: Visit Us on Facebook
Mental Health:
Golden Hill Office Building
239 Golden Hill Lane
Kingston, NY 12401
Phone: 845–340–4110
Fax: 845–340–4094
Hours: 9:00 AM to 5:00 PM 
More info
The Ulster County Department of Health and Mental Health offers a wide range of services and programs to County residents designed to prevent illness and ensure their physical, psychological and emotional well–being.
We are proud of our activities in regulating and monitoring community health, educating the public about health issues and concerns, and working with a broad spectrum of community partners to provide preventative health and mental health programs and services that directly benefit the people of Ulster County.
Mission
"To transform Ulster County into the healthiest county in New York State through community assessment, engagement, planning, partnerships, and exceptional customer service."
EXPERIENCING A MENTAL HEALTH CHALLENGE OR CRISIS? HELP IS ONLY A PHONE CALL AWAY - ULSTER COUNTY MOBILE MENTAL HEALTH  
Mobile Mental Health is operated by ACCESS: Supports for Living, between the hours of 10 AM - 10 AM. Call 1-844-277-4820.  Connect with a trained counselor when stress, depression or other mental health issues create a personal crisis. Help is only a phone call away. Your call with a trained counselor will be kept confidential.  This service is available to all Ulster County residents at NO CHARGE.