The School Resource Officer (SRO) Program involves a partnership between the Ulster County Sheriff's Office and area schools.  Currently the Ulster County Board of Cooperative Educational Services (BOCES) and the Rondout Valley Central School District have SROs.  This program enhances the school's environment by providing the school a uniformed deputy sheriff to assist faculty and students with problems before they affect the learning environment.
The School Resource Officer certification training prepares the assigned officer to work in an academic environment so that officers will be able to function more effectively in schools. Training includes academic organizational structure, public speaking, counseling, handling special needs students, violence in the school, gang activity, creating drug free schools and crisis management. 
SRO program goals include:
To create a safe school environment free of harm, intimidation and weapons
To present a positive role model of a law enforcement officer
To change youth's perceptions of a law enforcement officer
To develop a model of cooperative efforts by school districts and law enforcement agencies that can be replicated within the county and beyond.
The Sheriff's School Resource Officer program began with a U.S. Department of Justice grant and remains a successful program for our youths and educators.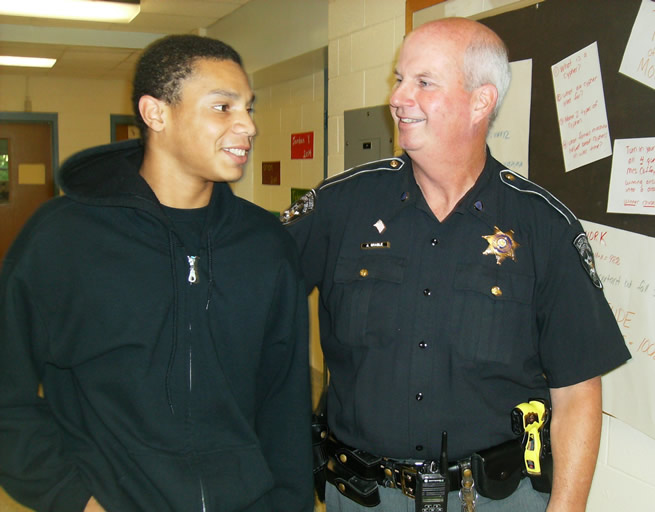 BOCES School Resource Officer Deputy Jim Grable