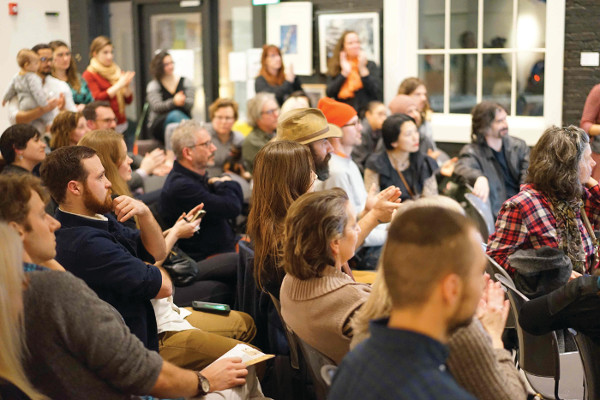 Helping Communities by Helping Local Businesses (New Paltz Workshop)
CANCELLED DUE TO WEATHER! An Overview of Ulster County's Economic Development Services for Residents and Businesses
Wed, Mar 7, 2018 -

6:00 pm

to

7:30 pm
Hampton Inn by Hilton New Paltz
4 South Putt Corners Road

UPDATE: As of 6pm on 3/6/2018 this event has been CANCELLED due to predictions of a winter storm in our area. The event will be rescheduled.
County Executive Mike Hein and the Ulster County Office of Economic Development invite residents of the New Paltz area to learn more about the services we offer to support local businesses, nonprofits and communities. Topics of discussion include Payments-In-Lieu-Of-Taxes (PILOTs), tax abatements, site assistance, grants, business counseling and more. Come learn and discuss how county and local efforts to boost business can be an important part of helping our local economy grow and thrive!
This event is co-hosted by the New Paltz Regional Chamber of Commerce and the Town and Village of New Paltz. The event is part of the Office of Economic Development's ongoing Community Economic Development initiative, which aims to engage with residents and business owners to help shape locally-driven economic development priorities. Future events are planned throughout 2018 at various locations across Ulster County. For more information, or for a list of other upcoming events organized by the Ulster County Office of Economic Development, visit UlsterForBusiness.com. 
THIS EVENT HAS BEEN CANCELLED DUE TO WEATHER.