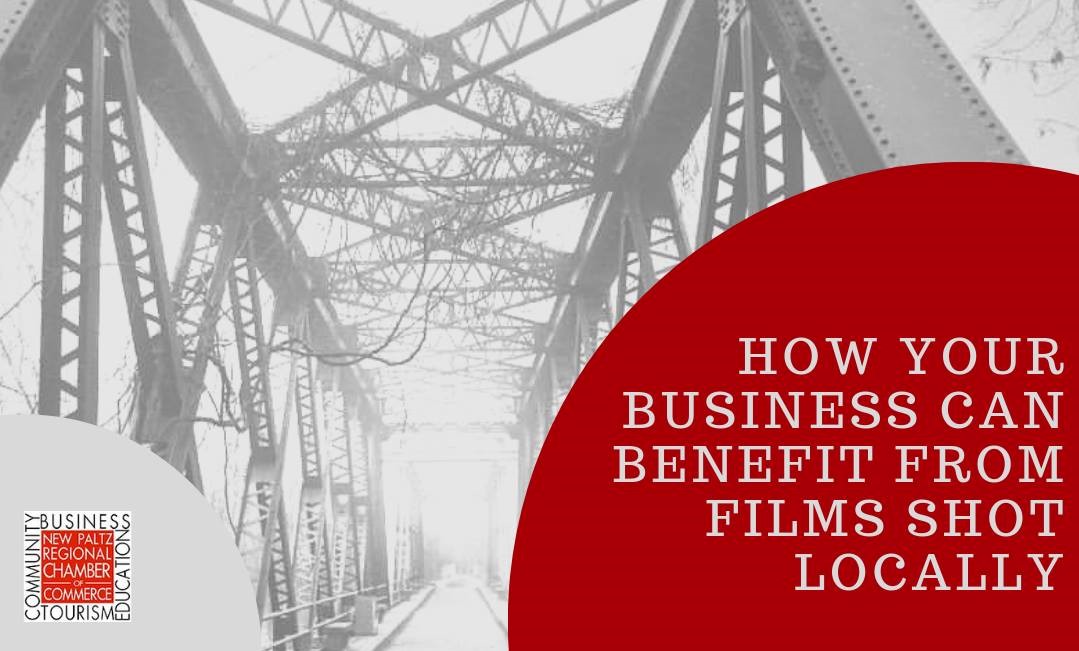 How Businesses Can Benefit From Films Shot Locally
Learn about the needs of filmmakers shooting locally and about how your business can provide those goods and services. 
Thu, Mar 21, 2019 -

9:00 am

to

10:30 am

Thursday, March 21, 2019, 9:00 a.m. – 10:30 a.m.
FREE EVENT 
Denizen Theater
10 Main Street, Suite 501
New Paltz, NY 12561 
Speakers: 
Laurent Rejto is the Executive Director of the Hudson Valley Film Commission. The Hudson Valley Film Commission refers local crew, cast, locations, vendors, post production facilities, and more to film makers shooting locally! Since 2000, the Hudson Valley Film Commission has supported and worked on more than 500 productions creating thousands of jobs and more than $200-million in regional economic development especially in Ulster, Dutchess and Orange counties. 
Suzanne Holt is the Director of the Ulster County Office of Economic Development and the Ulster County Film Office, which is tasked with helping Ulster County's businesses to provide needed goods and services to the films being shot in the Hudson Valley. 
Register today to attend this FREE educational event: 
http://web.newpaltzchamber.org/events/How-Businesses-Can-Benefit-from-Films-Shot-Locally-1391/details 
Follow the Facebook page for this New Paltz Chamber of Commerce event: 
https://www.facebook.com/events/2354240151560749/