TAX CREDIT
Ulster County boasts a tax credit of up to 45%, making the location internationally competitive for production and post-production.

Diverse shooting locations
Ulster County's mix of urban and rural spaces provides filmmakers with a variety of shooting locations.

Growth
Ulster County's film industry is expected to grow as much as tenfold in the coming years as a result of the tax credit.
---
Filming is easy and affordable in Ulster County. The Ulster County Film Office coordinates with the Hudson Valley Film Commission to ensure successful film, TV and commercial productions and post-production experiences. Contact us for help finding financing, locations, sound stages, skilled professionals, support crews, accommodations and more.
Visit the Ulster County Film Office and explore Ulster County's Production Resources, Shooting Locations, Qualified Sound Stages, and Incentives.
---
Profiles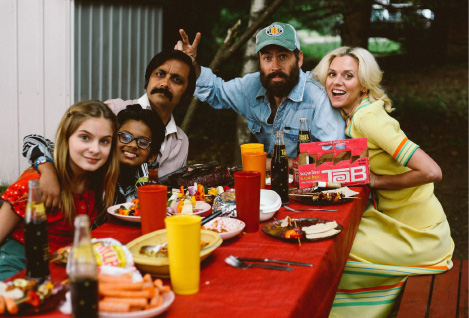 Hudson Valley Film Commission
Since 2000, the Hudson Valley Film Commission (H.V.F.C.) has worked consistently to develop sustainable economic initiatives in the Hudson Valley and Catskill region. Founder and director, Laurent Rejto, works directly with filmmakers to make it as easy as possible to choose Ulster County for their next project. The H.V.F.C. is a tremendous asset to any production and supports productions by helping to secure crew, cast, locations, vendors, post-production facilities and more. They have worked with more than 500 productions and tracked well over $100-million in direct local spending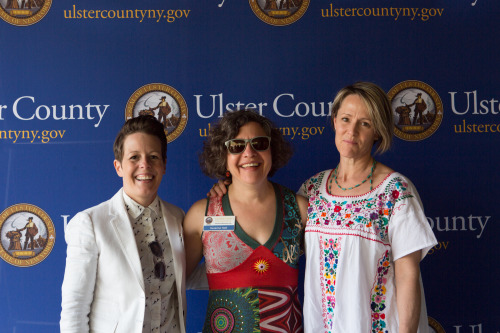 Stockade Works
Mary Stuart Masterson (Founder) and Beth Davenport (Co-founder) established Stockade Works in 2016. The 501 c3 non-profit fosters the further potential of film and tech in the Hudson Valley at its production hub in a repurposed warehouse in Midtown Kingston. Stockade Works provides a creative environment where large-scale production and tech projects may incubate and operate on a long-term basis. They train the local workforce for employment in the film industry via Crew Boot Camps and specialized workshops taught by seasoned film and television professionals.
---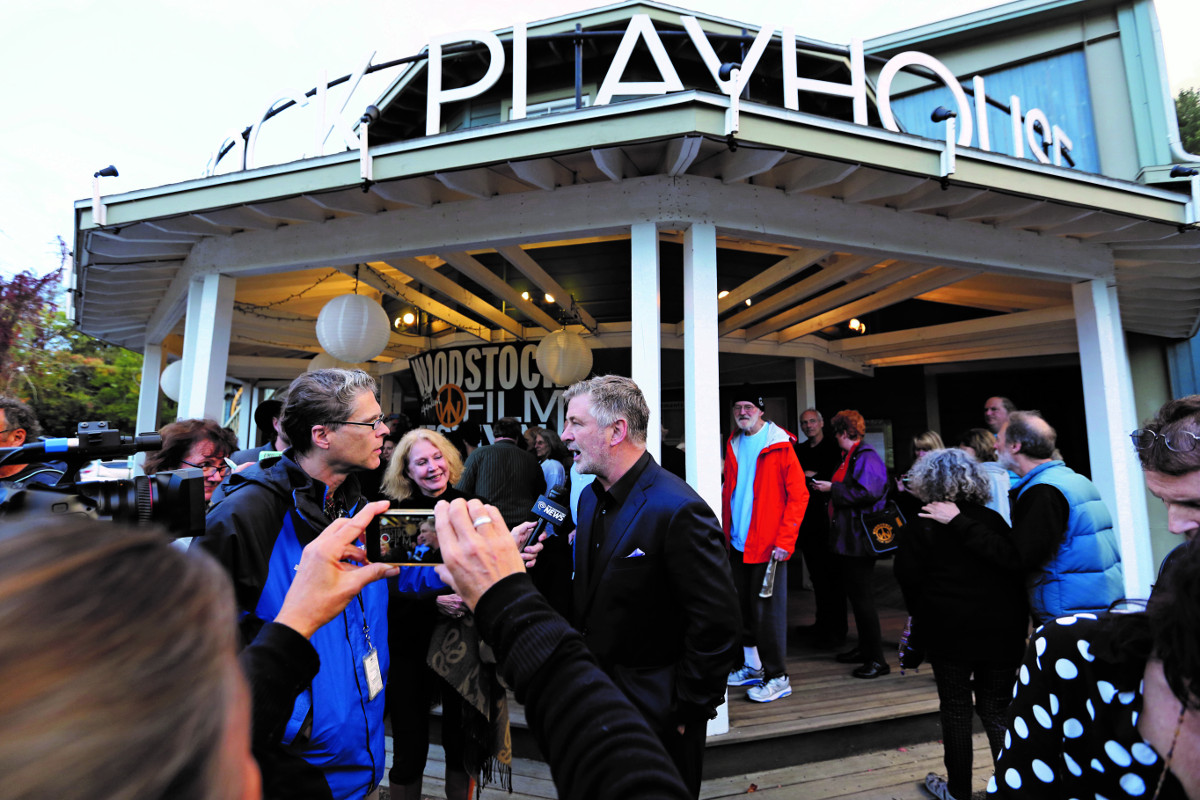 Woodstock Film Festival
Hailed as "a true American Maverick among fests," the Woodstock Film Festival (W.F.F.) was founded in 1999 and is named among the world's top 50 film festivals. Co-founded by Meira Blaustein and Laurent Rejto, the W.F.F. premieres exceptional films and hosts the most talented emerging and established movie industry professionals. The W.F.F. presents an exceptional lineup of fiercely independent films, as well as A-list concerts, panels and parties at their annual festival, and creates stimulating, innovative programming throughout the year. The festival attracts visitors from all over the world to film screenings and special events in Woodstock, Rhinebeck, Kingston, Saugerties and Rosendale. The W.F.F. is a non-profit, 501 c3 located in the cultural heart of Ulster County.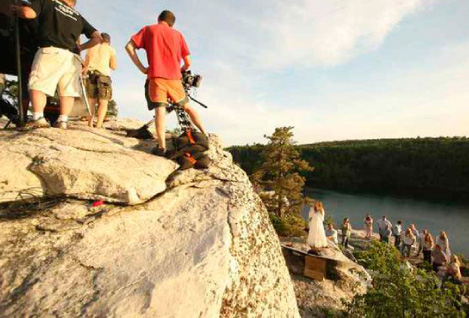 B.C.D.F. Pictures
B.C.D.F. Pictures is an internationally recognized film production and post-production organization headquartered in Kerhonkson. B.C.D.F.'s New York facilities span more than 50,000 sq. ft. and were created through meticulous renovation of a 35-acre horse farm—including an equestrian barn and arena—into a Hudson Valley epicenter for state-of-the-art filmmaking. Since its first movie, Higher Ground, debuted at Sundance in 2011, it has made a name for itself, producing highly acclaimed, character-driven movies for audiences across the globe. Recently B.C.D.F. was set to film Departures in South Africa, but moved filming to Kingston as soon as the
N.Y.S. Film Production Tax Credit
was enacted. Solar panels power their studio, and they maintain a small garden to provide employees with fresh fruits and vegetables. B.C.D.F. is proud to use local vendors and support Ulster County's economy.
---