per Square foot:
Manhattan
Average price per square foot of office space in Manhattan: $72.
per Square foot:
Ulster County
Average price per square foot for office space in Ulster County: $11.08.

90 minutes
from NYC
Ulster County is only 90 minutes from New York City. With direct buses, nearby Amtrak and MetroNorth train service, and the N.Y.S. Thruway, getting here couldn't be easier.

60 million people
Ulster County offers easy, affordable access to one of the world's largest consumer markets. Within a 100-mile radius, there are more than 60 million people.

GROWTH

from 2009-2014
Ulster County's food processing and manufacturing industry provided more than 1,300 jobs in 2014.

GROWTH

projected by 2019
The market for local food in the United States is projected to grow 66% to $20 billion by 2019.
---
Ulster County is known historically as New York City's breadbasket—and has long been known as a hub for manufacturing—because our diverse businesses have easy access to statewide, national and global markets without the high real estate and labor costs.
Whether you are looking for farmland or factory space, Ulster County has a wide variety of affordable options. More than 500 Ulster County farms supply high-quality, local produce to more than 50 food and beverage manufacturers who, in turn, enjoy the support of a community that values local food.
Niche manufacturers and food and beverage makers benefit from services provided by the Ulster County Office of Economic Development, such as:
---
Ulster County Welcomes Niche Manufacturers! Small manufacturing is thriving here in Ulster County, thanks to the support and resources offered by the Ulster County Office of Economic Development. Four diverse niche manufacturers talk about why Ulster County is the best place for their businesses to gain strength, expand and succeed.
Taste of Craft Beverages From breweries and wineries to cideries and distilleries, you have plenty to choose from in Ulster County, NY. Learn more about all the Craft Beverage locations in Ulster County by visiting UlsterCountyAlive.com!
Living in Ulster County: Garnet Heraman & Karina Cousineau Testimonial. Garnet Heraman & Karina Cousineau talk about how Ulster County is a great place to live and launch a fashion-related manufacturing business in Phoenicia, N.Y., with a retail storefront in Uptown Kingston.
---
Profiles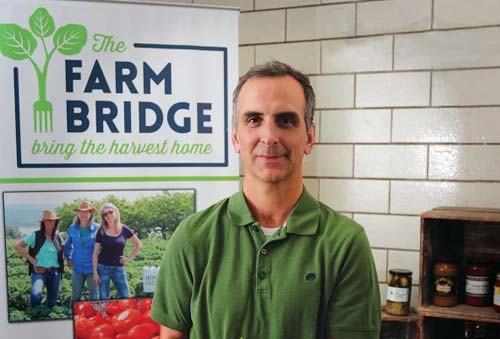 The Farm Bridge
In 2006, locavore entrepreneur Jim Hyland of New Paltz wanted to freeze his own surplus produce from his Community Supported Agriculture (CSA) share so he and his family could enjoy local food during the winter. He was soon inspired to build a business to support local farms and, by 2018, The Farm Bridge was established as one of the Hudson Valley's preeminent co-packers and distributors of fresh food. The Farm Bridge collects produce from local farmers and sells it to a large network of retailers, institutions and restaurants, earning praise from the director of New York City's Greenmarket program, who called the business "the most significant agricultural development in our region in the past 15 years." Jim and his staff of approximately 40 people also provide advice, equipment and labor for shelf-stable, value-added products like pickles, roasted vegetables and sauces.
As The Farm Bridge concept gained traction and the operation outgrew its initial 17,000 square foot facility, staff at the Ulster County Office of Economic Development provided necessary supports such as grant assistance and low-interest loans, making sure the growing operation had the capital required to succeed.
Today, The Farm Bridge operates from a 30,000 square foot kitchen at Tech City with dedicated processing lines for sauces, pickles, I.Q.F., roasting and handmade products. It has three loading docks and 8,000 square feet of storage space for refrigerated, frozen and dry goods—everything it needs to deliver high-quality local food to its growing customer base.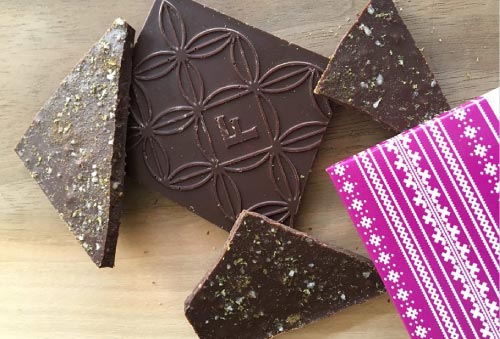 Fruition Chocolate Works and Confectionery
Fruition Chocolate has exploded in popularity. The small batch bean-to-bar chocolatier based in Shokan makes artisanal culinary delights, often partnering with local farms for fruit fillings and flavors. Fruition chocolates are handcrafted from ethically sourced fine flavor cocoa beans from Peru, Ecuador, The Dominican Republic, Costa Rica, Nicaragua and Bolivia.
When Bryan Graham founded Fruition in 2011, there were only a small handful of craft chocolate companies in America: Today, there are several hundred and Fruition, whose staff includes alumni from The Culinary Institute in Hyde Park, has earned multiple top honors at the International Chocolate Awards in London—their Marañón Canyon Dark Milk Chocolate bar won "2016 Best In Competition"—among other prestigious chocolate competitions.
Graham started Fruition with a very small team but, in 2018, with six full time staff and production of more than a ton of high quality chocolate each month, Ulster County officials are assisting the growing business by helping its owners find a suitable production location in which to expand.
---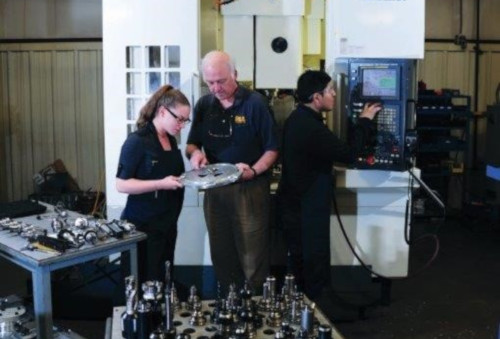 Fala Technologies
Fala Technologies designs and builds innovative components for a variety of high-tech applications, from the electric car to next-generation helicopters. Global-scale manufacturers look to Fala for its expertise and demonstrated capability. Recently, owner Frank Falatyn has been working with Kingston High School to design programming classes that will train the local workforce for next-generation careers in advanced manufacturing.
---