Ulster County truly is "Open For Business," and the Ulster County Office of Economic Development will assist you in defining and achieving your business goals. Whether you want to expand an existing business, establish a new location or need to hire well-qualified employees, we are here to help. Ulster County is the place where plans and dreams become reality.
Just give us a call today to learn more about the full range of crucial business services we provide: 
Profiles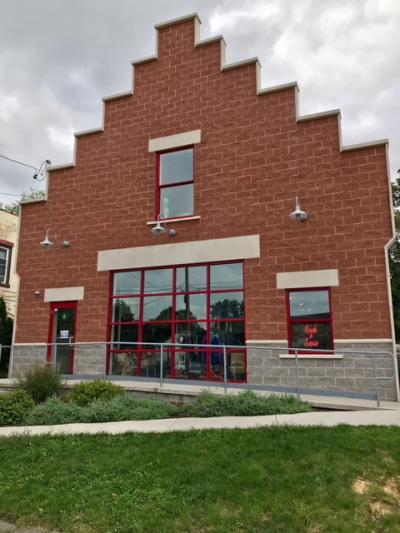 Rock & Snow opened in 1970 in an old hardware store in downtown New Paltz, and soon became a community hub for rock climbing and outdoor enthusiasts. After a devastating fire in 1990, they re-opened three years later in a new, larger building at 44 Main Street. They opened an outdoor gear and clothing consignment store, Rock & Snow Annex, in 2013, which grew so quickly it necessitated a new build. In 2016, they opened their new Annex a few doors away from their main store. Rock & Snow has earned community trust for selling the finest in climbing, hiking, running and cross country skiing gear and apparel. This small business has grown to meet widening recognition that The Gunks are one of the best places in the United States to experience the thrill of rock climbing and to enjoy the region's natural beauty.
"The staff at Ulster County Office of Economic Development (UCOED) were instrumental in helping us to get a leg up with a new business," says Rich Gottlieb, owner of Rock & Snow. "We got a lot of positive feedback on the quality of the Annex building we were putting up, but it seems that the nicer you do, the more you pay, so we were startled with its tax impact. In the life of a business, it's really important that you are able to get a solid footing," he explains, "and one way to do that is not to have 100% of the tax burden come at you all at once. Our Annex property had been used—and taxed—solely as a parking lot, but once we built the new Annex, our taxes raised by 50%. The County staff helped people here to properly interpret the tax law and we made an arrangement to spread our tax increase over a few years, which saved us a lot of money. By paying 5% more each year, a gradual rise in taxes, it was easier for us to absorb the increase, which is a more reasonable way to foster new business."

"Even though Rock & Snow faces stiff competition from big box stores and online companies, I see a lot of hope for the future here, thanks to the combined efforts of the County, Open Space Institute, Mohonk Preserve, and the Village and Town of New Paltz," says Gottlieb. "We're not going to dry up and blow away because drones deliver packages to your house: People in the rock climbing and outdoor community have a desire to interact with each other. When I asked the staff at UCOED a question, they never said, 'That question isn't in my court,' but rather, 'I'll have someone whose specialty that is give you a call.' And I'd always get a call back in a couple of hours, from people who were eager to listen and who wanted to try to find solutions or to enhance positive ideas I might have. A lot of people view business as always 'on the take,' but my view of business is that everybody's on the give AND take: There are both positives and negatives, and supporting local businesses enriches our entire community."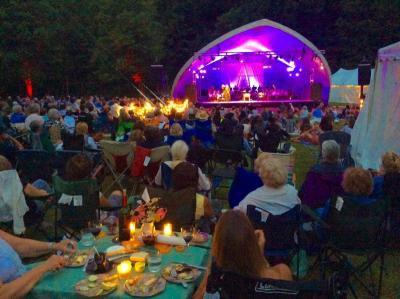 The Phoenicia International Festival of the Voice was born in the summer of 2009 as a fundraising effort to supply playground equipment to local children. Many residents of the hamlet happened to be professional opera singers, and held a concert dubbed "Opera Under the Stars" in Parish Field. An enthusiastic response inspired organizers mezzo soprano Maria Todaro and baritone Louis Otey to hold the first Phoenicia Festival of the Voice featuring world-renowned opera stars the following summer, and the popular outdoor festival has since grown dramatically. Today the 501(c)3 non-profit organization's mission is to elevate the human spirit and enhance community through the power of voice and music. They seek to be an economic engine for their region by attracting performers and audiences who wish to experience vocal music in the pure mountain air, surrounded by the exceptional natural beauty of the Catskills and its recreational activities, fine cuisine and alluring shops.
"We are deeply grateful to the Ulster County Office of Economic Development (UCOED) for the continuous help we received since the birth of the Phoenicia Festival of the Voice Foundation," says Maria Todaro, General Director of the Phoenicia International Festival of the Voice. "Annually, we bring a series of questions to their staff, ranging from finding appropriate local partners for specific supports to grants. Our questions are always answered in absolutely relevant ways. We received help in applying for CFA grants, of which we have twice been the recipients. We received help when changing our festival parking strategy, when we urgently needed an appropriate partner for a bridge loan, and are now receiving their assistance to better market ourselves. These are only a few examples of the important matters the Ulster County OED has helped our organization with over the years."