per Square foot:
Manhattan
Average price per square foot of office space in Manhattan: $72.
per Square foot:
Ulster County
Average price per square foot for office space in Ulster County: $11.08.

90 minutes
from NYC
Ulster County is only 90 minutes from New York City. With direct buses, nearby Amtrak and MetroNorth train service, and the N.Y.S. Thruway, getting here couldn't be easier.
---
While Ulster County has long been attractive for manufacturers, it is now a hub for small tech and digital media businesses too. With millions of square feet of both office and industrial space available at a fraction of New York City prices, Ulster County's designers, makers and entrepreneurs have a significant competitive advantage: lower overhead. Many in the tech industry choose Ulster County for its natural beauty and quality of life. Only 90 minutes from New York City, Ulster County residents and businesses still benefit from easy access to one of the largest markets—for customers AND for talent—on the planet.
---
Do Business Differently in Ulster County Less than 100 miles from midtown Manhattan, in Ulster County, New York, tech industry leaders are discovering new ways to successfully manage their businesses, raise their families and enjoy a better quality of life—all at a lower cost of living.
---
Living In Ulster County - The Tech Community Ulster County is a vibrant tech center just 100 miles north of New York City. A robust community of interactive professionals meets regularly in the beautiful and historic Stockade District of Kingston, N.Y.
---
Living in Ulster County - Dennis Crowley Testimonial Dennis Crowley of Foursquare talks about how Ulster County and New York City are connected via just a quick ride on the N.Y.S. Thruway. After a brief period of settling in and establishing himself, he now enjoys easy connectivity with other entrepreneurs in the tech industry in the same vicinity.
---
Living in Ulster County: Norm Magnusson Testimonial. Norm Magnusson, a freelance creative director, talks about how Ulster County offers the best of both worlds: 'wilderness' within easy reach and quick accessibility to N.Y.C. He enjoys abundant opportunities to network with creatives and technologists right here in Ulster County.
Profiles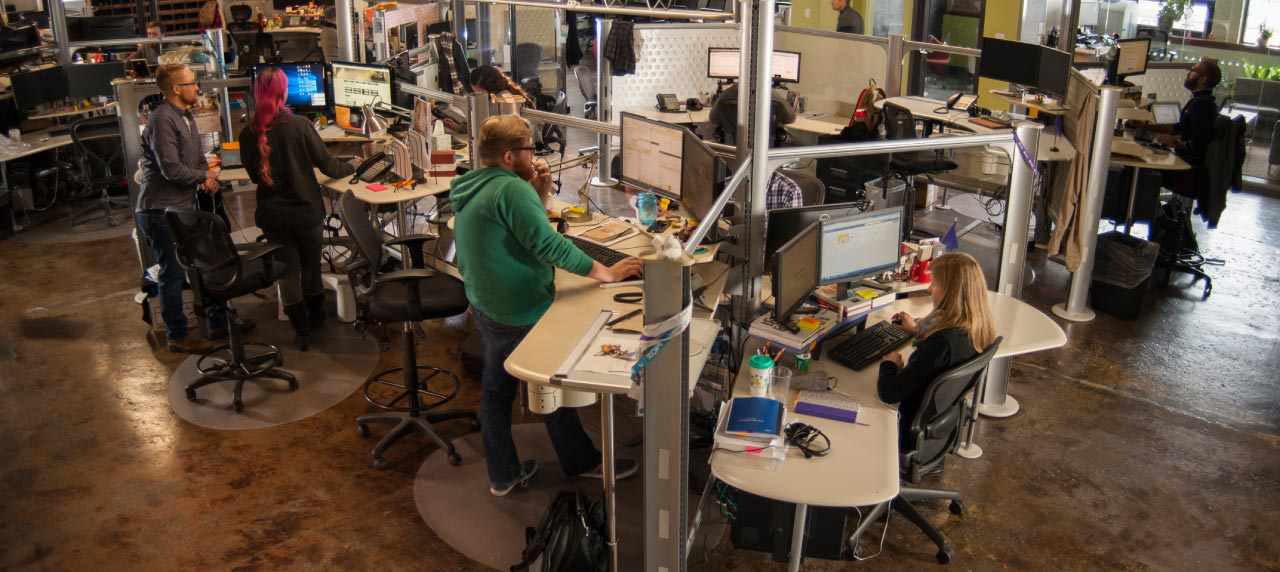 Dragon360
Since 2007, Dragon360 has provided digital marketing services to organizations in a wide range of verticals and industries nationwide. With a Manhattan office and its main production site in uptown Kingston's historic Senate Garage Building, Dragon360 has grown dramatically as several of its clients have developed into industry leaders. The Dragon360 team provides integrated digital marketing services that combine digital advertising, search engine optimization, social media marketing and content marketing with proven strategies designed to achieve measurable results. A true digital partner, Dragon360 looks beyond tactics and "digital silos" to focus on the bigger picture: a 360-degree view of its clients' customers.
"We're essentially a marketing agency: clients come to us when they want to grow and, when they're in a growth mindset, in some cases marketing isn't all they need. When they're interested in setting up supply chains, looking for investors, or want to make business connections, there's no better place to refer them than to the Ulster County Office of Economic Development," says Abe Uchitelle, President, Dragon360. "Their staff is very skilled at making those connections and I love referring businesses to them. In some cases, people who come to Dragon360 are just getting off the ground and not ready to hire us. They really need a business or financial plan, and we point them to those services at the County level too."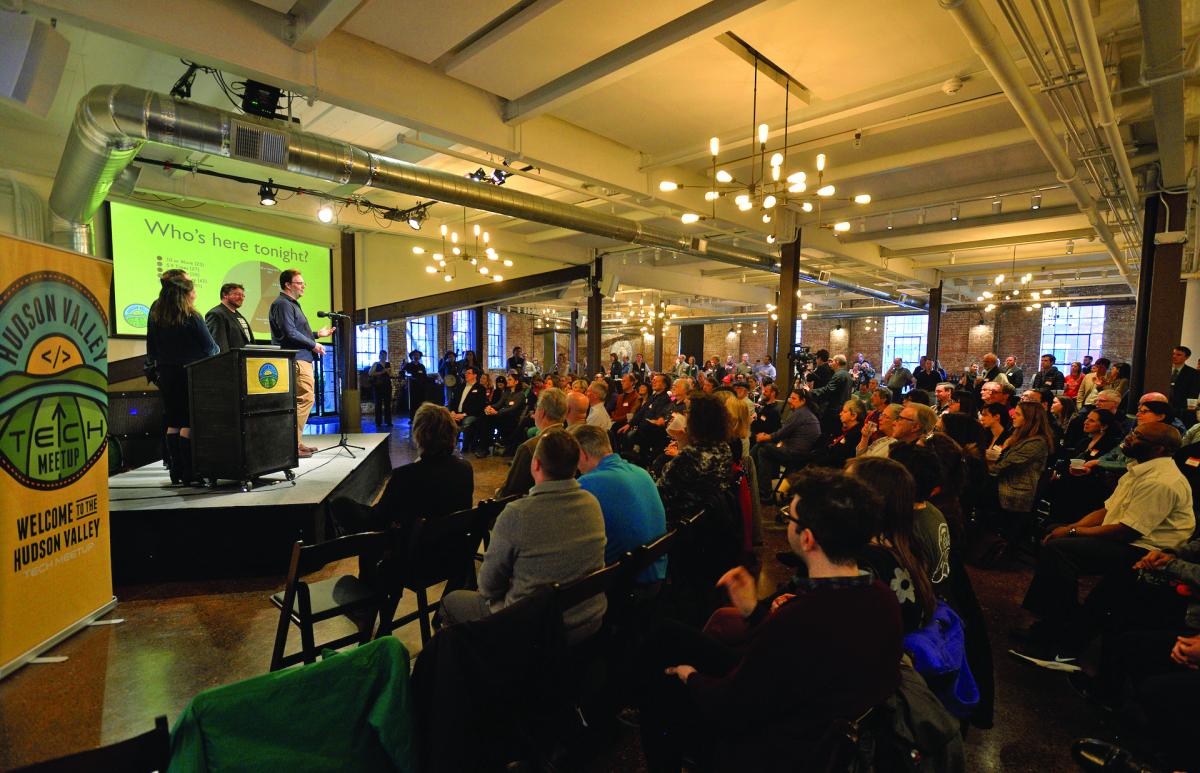 Hudson Valley Tech Meetup
Digital entrepreneurs Kale Kaposhilin and Dan Stone of Kingston's Evolving Media Network co-founded the Hudson Valley Tech Meetup in 2014. It has since gained thousands of members, and each Tech Meetup convenes app developers, programmers, graphic designers and other members of the tech community for networking and presentations by industry leaders. Meetups have featured many of the area's tech luminaries, such as Dennis Crowley, co-founder of Foursquare, and Tim Brown, Head of Typography for Adobe Typekit and Adobe Type. A spin-off group, StartupHV, hosts a monthly event to put startups in the hot seat for crowd-sourced refinement of their business models.
---