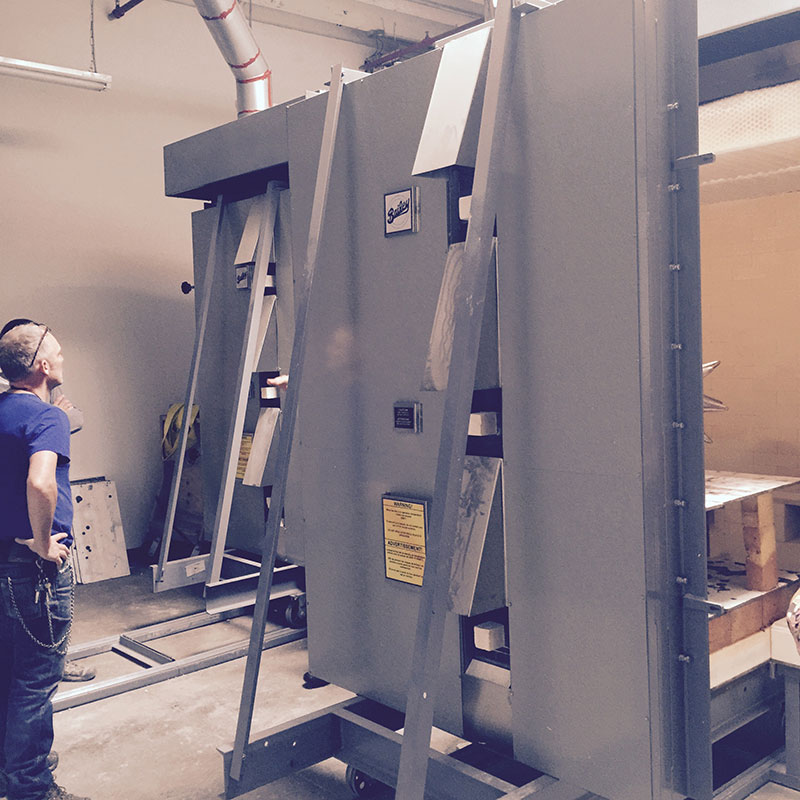 Three Successful Ulster County Businesses: Makers of All Types Welcome Here
 Makers, creatives and manufacturers love situating and growing their businesses in the Hudson Valley! Whether you operate a world-renowned pottery business, a distillery that makes whisky from local grains using heritage methods, or are a high-tech leader in 3D printing, Ulster County has the locations, staffing, funding incentives, low property taxes, and high quality of living to make this the best place to do business. Read about Coppersea Distilling, Bailey Pottery Equipment and the Hudson Valley Advanced Manufacturing Center, and then give us a call to find out where and how your business ideas can take root in Ulster County.
 Coppersea Distilling - New Paltz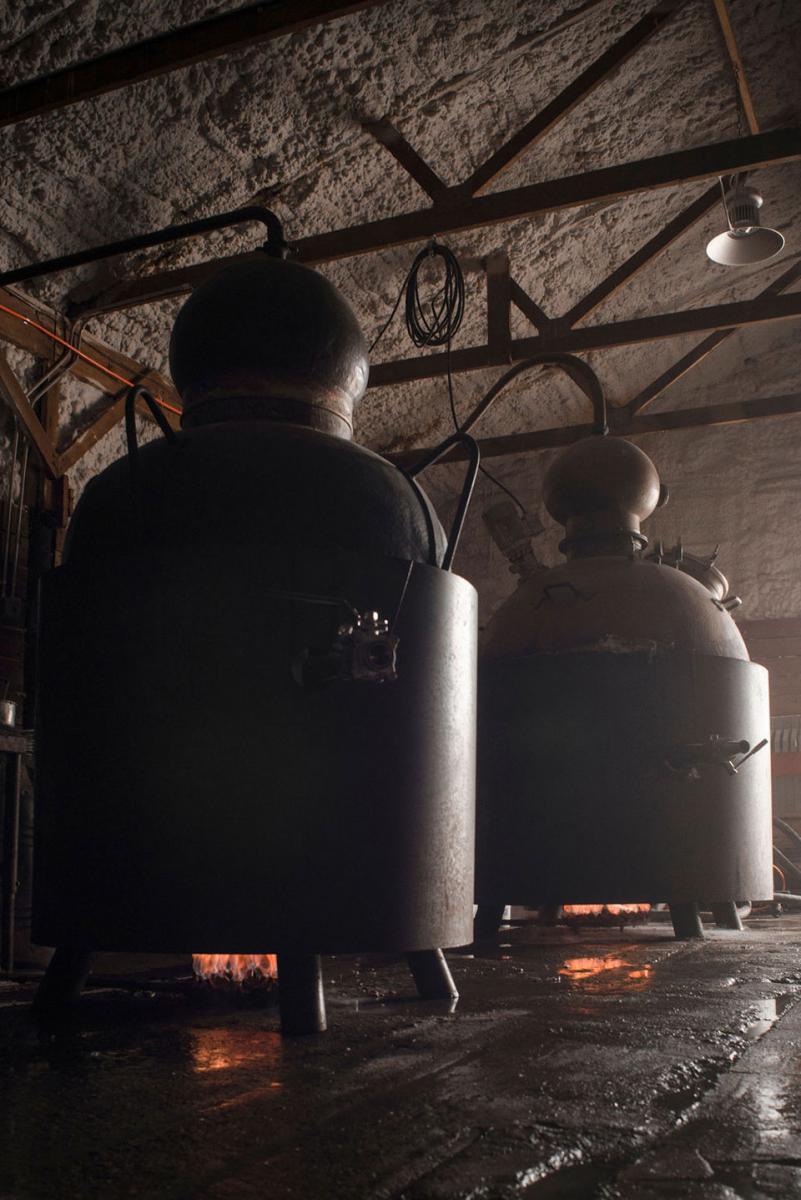 Since 2011, Coppersea Distilling has produced distinctly regional whisky made from grains grown on their farm at the foothills of Bonticou Crag and other nearby farms. This July, they launched their newest whisky, Excelsior Bottled-in-Bond Bourbon (aged four years), following their Excelsior Straight Bourbon (aged two years). Both expressions tip the spirits' hat to the Great Seal of New York State and to Coppersea's exclusive use of NYS-grown ingredients (including charred white oak casks from the Adirondacks). This farm distiller's dedication to grain provenance, strict quality controls and Heritage Methods Distilling has attracted attention in an industry that otherwise relies upon mass production. As Chief Distiller C. Briar Williams says, "Coppersea whisky is not just produced in the Hudson Valley; it's of the Hudson Valley, and its flavors are lush, idiosyncratic and larger than life."
Michael Kinstlick, CEO of Coppersea Distilling, LLC, adds, "We are a fairly unique operation, not just in the Hudson Valley or the state of New York, but even nationally and globally. There are no other distillers doing everything that we do. Only about 20 in the world malt their own grains; others use some traditional methods. This gives us incredible differentiation and a distinctive product—not only because of the way it tastes, but also because we're making a whisky with the terroir of the Hudson Valley."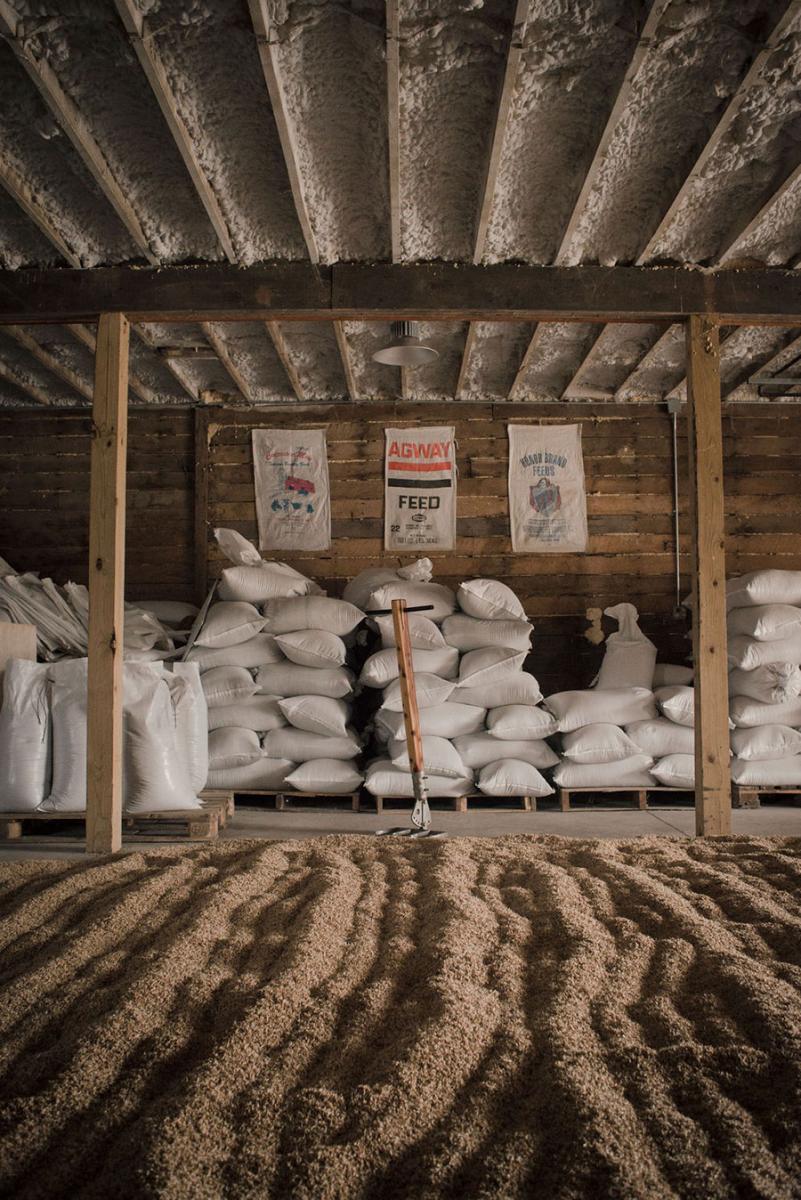 Coppersea Distilling and Tuthilltown Spirits (Gardiner) are two of six founding members of Empire Rye, a consortium launched to establish a whisky style for New York State and pay homage to the state's pre-Prohibition rye whisky making heritage. Bottles bearing the Empire Rye seal must use 75% New York-grown rye, among other criteria. 
 Bringing any product to market has challenges, but the U.S. spirits market is constrained by old ways of thinking about distributing and selling spirits. "Because of the residue from Prohibition and the slow generation of new laws, you can't just ship to a retailer in other states," says Kinstlick. "You've got to find a distributor to import and sell it and complete the paperwork. The U.S. has 50 different markets. So, for small producers like us, opening a market line like Taiwan with 23 million consumers can be no more difficult than working to develop another U.S. state." 
 Coppersea enjoys its position in the thriving local agri-tourism and craft food and beverage industries and at statewide tasting events. "We're on the Wallkill Rail Trail, and in the heart of the Hudson Valley where people come to play, experience nature, and participate in the arts and other activities," says Kinstlick. "This is an amazing area. We moved operations to our farm in 2017, and the revitalization of this entire area has been unbelievable. The spread of new things to do and new businesses in the region is feeding on itself and becoming self-sustaining." 
 Springtown Tavern, Coppersea's tasting room, is open in season from noon to 7 p.m., Friday through Sunday. You can place orders online or find their products in stores and venues between Albany and NYC. Upcoming special events onsite include Crawfish Boil (August 31), Coppersea Cocktail Klatch (September 14), Harvest Festival (October 5), Pedro Ximenez Finished Rye Release (October 19, part of New York Rye Week) and their Big Angus Celebration Party with oysters and Cape Breton fiddler (November 19). 
Bailey Pottery Equipment - Kingston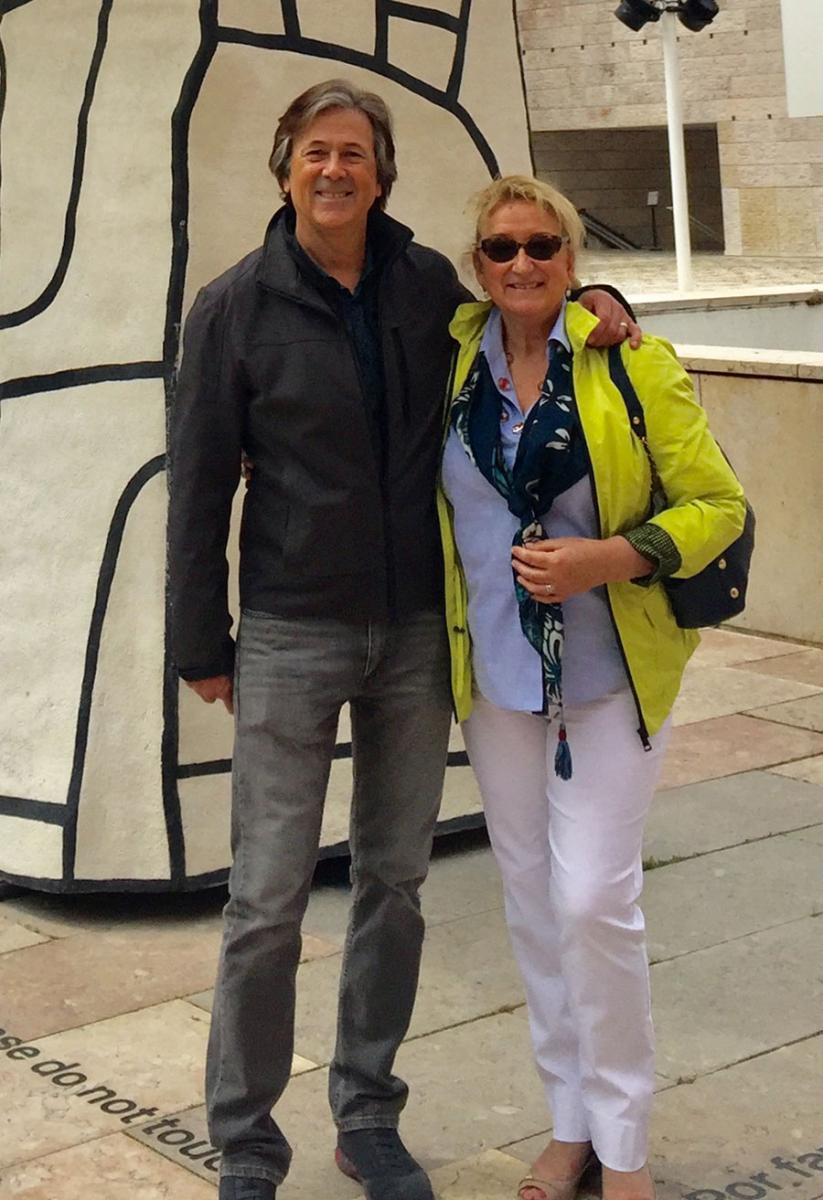 When Jim and Anne Bailey, owners of Bailey Pottery Equipment, first drove through Ulster County, "the funky, urban vibe of Kingston and the vibrant green belt around the City attracted us," says Anne. "We found the people who lived in Kingston lively, diverse and thoughtful, and the exhilarating natural beauty surrounding us sealed the deal." 
 Back then—40 years ago—Jim had just designed an in-demand clay rolling machine, and Anne had custom designed a porcelain tableware setting for the Carter White House. They needed to rent a factory space and began their manufacturing business in a vacant pickle factory in the Midtown Arts District (MAD). 
 Jim's slab machine took off, and soon he was designing new products—an extruder, kilns, a potter's wheel. Anne's previous success running a potters' co-op launched the ceramic supply side of their business. Soon they saw potential in starting a mail order catalog business to sell everything a potter would need alongside offering their manufactured pottery equipment. They wrote a business plan with the help of a Small Business Administration booklet and secured several loans. "We continued to borrow money throughout our entire expansion, and grew rapidly from 5 to 15 employees. A few years after launching our catalog, we were 30 people. We like the size of our company as it is now and have people who have been with us more than three decades," Anne says. 
 "Two people from Cape Cod and the Adirondacks had some great ideas come to life, and found support for their aspirations in Ulster County," she says. "It's a great place to live with a flourishing arts scene, and a great support system in place from the City of Kingston and Ulster County." Early support from the City's Revolving Loan fund, and from the State of New York helped the Baileys buy their current factory building, a former Nabisco warehouse with a train track spur running right into the building.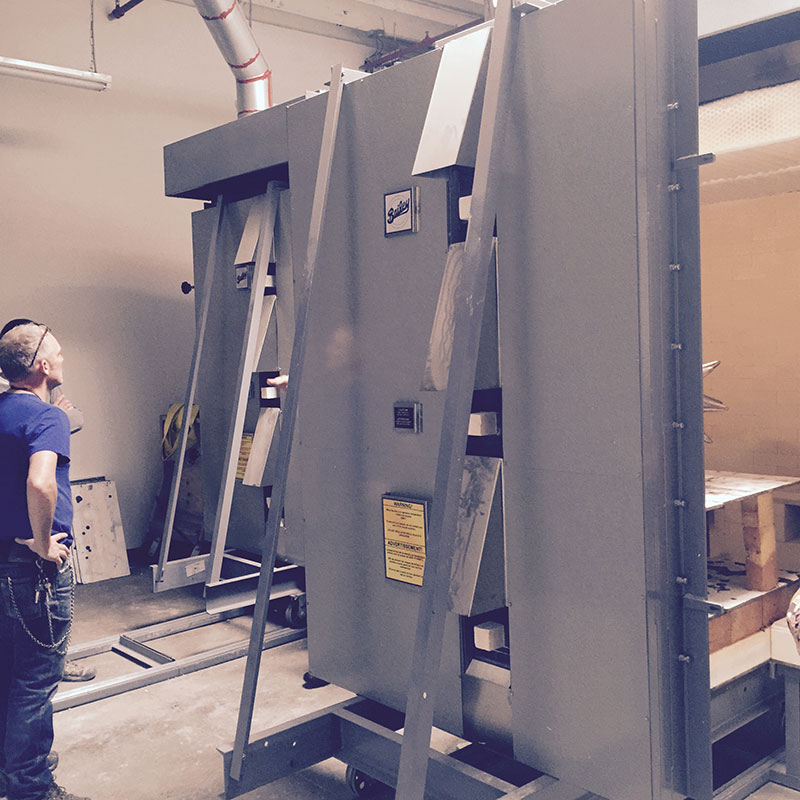 In 2013, four manufacturing businesses employing more than 60 people—Bailey Pottery, R&F Handmade Paints, ColorPage and American Made Monster Studios—along with Cornell Street Studios and two developers of artist live/work lofts and apartments—Mike Piazza and RUPCO began to revitalize the heart of midtown Kingston to create an arts district: Now, more than 40 buildings have been re-purposed and more than 400 arts-related jobs created. 
Today, Bailey Pottery is the leader in its field of custom designed gas kilns, electric kilns and other ceramic art equipment, all manufactured in Kingston. Their pottery equipment is in almost every major art department and art center nationwide, and they sell their ceramic supplies worldwide. They've even helped establish art departments in far flung locations such as Antigua, Pakistan, Ireland, Japan, and Haiti: The latter is part of a program, with Donna Karan, which helps indigenous people create pottery to sell to others.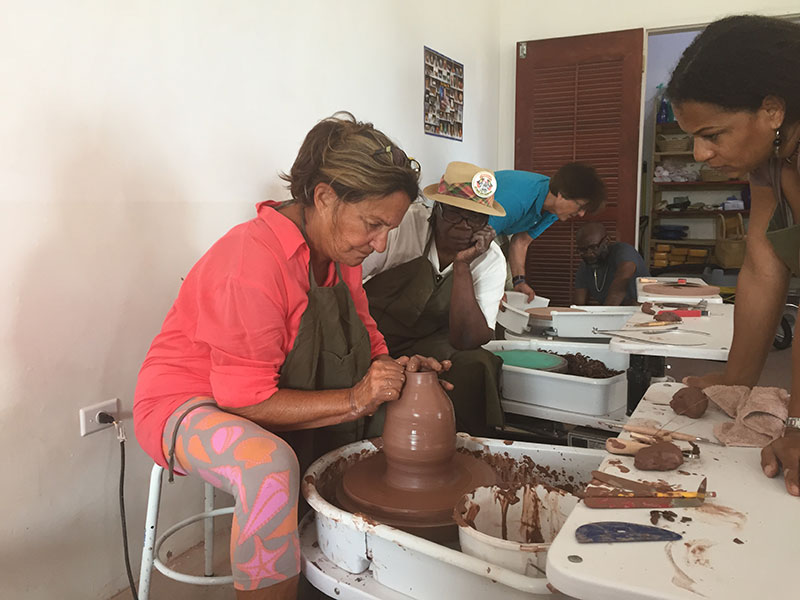 "Ninety percent of our business is not even to customers in this region, but we are open to the public," Anne says. "People didn't really know we are here in Kingston, but our boutique manufacturing and supply company just happened to start here and we do great, right where we live. We have happily evolved in Kingston."
Hudson Valley Advanced Manufacturing Center (HVAMC) - New Paltz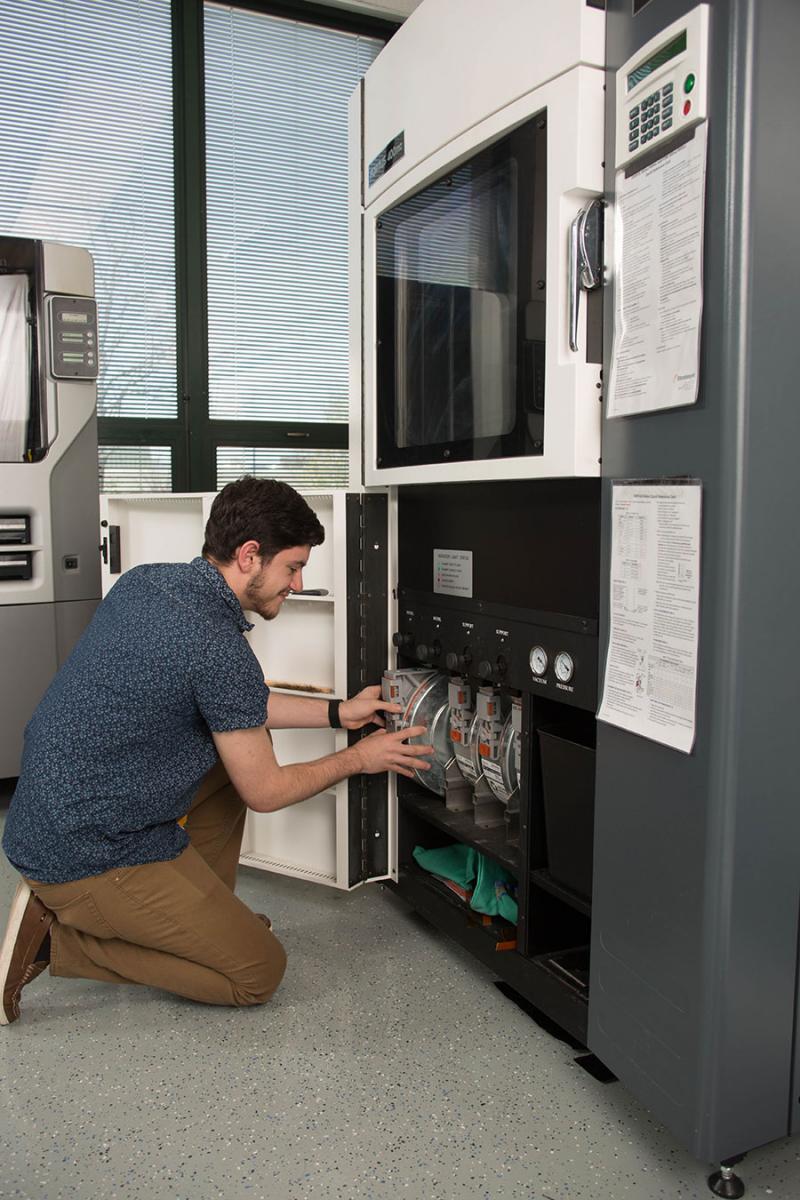 Photo credit: Robin Weinstein, SUNY New Paltz
 Six years ago, the Hudson Valley Advanced Manufacturing Center at SUNY New Paltz began with help from Hudson River Ventures and Central Hudson. Recent grants from The Dyson Foundation ($500,000) and Central Hudson ($200,000) funded a massive upgrade: They can now print stainless steel, high resolution wax, full-color, and have increased the variety and speed of thermoplastic polymers. 
 This homegrown enterprise was set up as a partnership between the School of Science and Engineering and the School of Fine and Performing Arts to promote the use of 3D printing. HVAMC helps teach design and supports regional businesses and individuals who wish to use its capabilities. 
 Total enrollment in the School of Science and Engineering grew by 45% in the last five years, with an 85% leap in undergraduate and graduate enrollment in Computer Science. Enrollment in Engineering has grown by 95%, and the new mechanical engineering program grew from 69 students enrolled in 2015 to 198 in 2018. 
 "Our graduates are hired by all types of Ulster County companies," says Dan Freedman, Dean of the School of Science and Engineering and Director of the HVAMC. Some have landed internships and employment with a growing cluster of tech firms like Arcos in New Paltz and Exago in Kingston. "These businesses are attracted by the quality of life here, are a great fit for the communities, and pay well. We hope to see these types of businesses continue to grow. We graduate top notch students who can go right into the workforce," he adds. 
 The HVAMC is one of the most sophisticated 3D printing centers in the U.S. "The most obvious use is in manufacturing, for prototyping," says Freedman. "But the real advantage is that we can give clients a model very quickly, often in just a day or two. The design process is iterative, much like writing, and plans can be drawn up, a prototype printed, and then revised to improve both appearance and functionality. Before, it took weeks for a craftsperson to make a model by hand or machining, but now models can be created very quickly."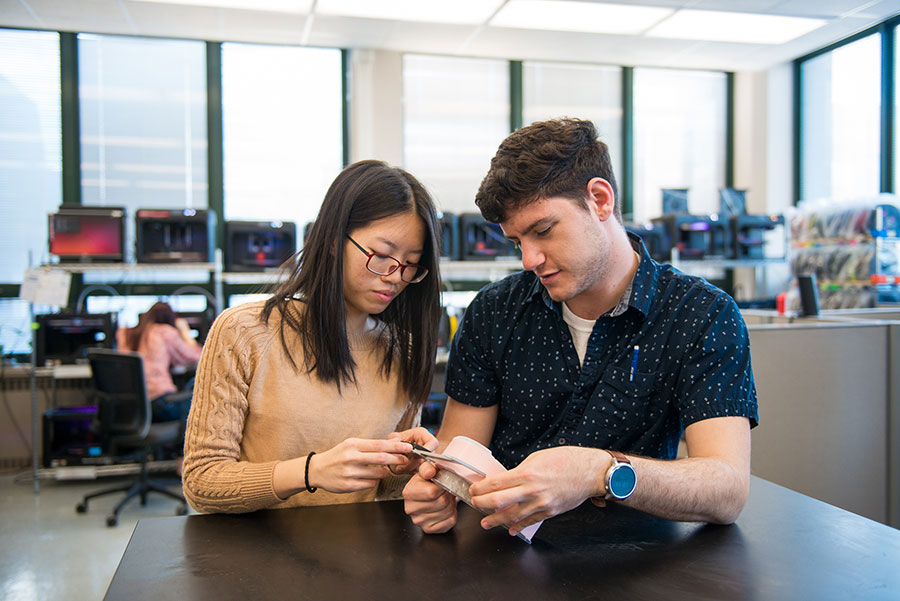 Photo credit: Robin Weinstein, SUNY New Paltz
 Freedman is a chemist, and two of his colleagues are metal artists, and HVAMC's broad viewpoint and capabilities embrace a huge range of customer needs. "Three of our biggest customers in Ulster County are Selux, Czinkota and Zumtobel, but we have done work with Ametek Rotron, Simulaids, IPA Woodstock, Sono-tech, CronArt, Alfandre Architecture, HealthQuest, Rondout Savings Bank, Usheco, a ceramic artist, a jeweler, and entrepreneurs and inventors too numerous to mention."
 For Selux, a Highland company that manufactures innovative lighting designs, HVAMC quickly creates 3D models prior to mass production. Freedman says, "HVAMC allows them to see what it looks like before gearing up for production." 
 "One of my favorite projects was creating a skull-shaped chocolate mold for Lagusta's Luscious. Emily Deschanel, the star of Bones [and a friend of Lagusta Yearwood, owner and chocolatier], wanted to give chocolate skulls to the cast and crew at the show's wrap party, but all the molds they found were cartoonish. We borrowed a skull from the Anthropology Department and made the mold in food-safe silicon," he laughs. Lagusta's used the mold to create 260 individual skulls filled with bon bons—a big hit and they tasted great, too! 
Ulster For Business – Growth Industries
https://ulstercountyny.gov/ulsterforbusiness/growth-industries
Coppersea Distilling
http://coppersea.com/
Bailey Pottery Equipment
https://www.baileypottery.com/
Hudson Valley Advanced Manufacturing Center (HVAMC)
https://www.newpaltz.edu/hvamc/
Mid-Hudson Small Business Development Center
https://ulstercountyny.gov/economic-development/business-resources
Midtown Arts District (MAD)
https://madkingston.org/