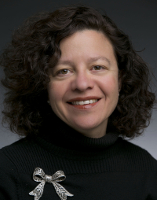 Suzanne
Holt
Suzanne Holt, Director
County Office Building
244 Fair Street, 6th Floor
Kingston, NY 12401
Phone: (845) 340-3556
Email: oed@co.ulster.ny.us
Ulster County's strategic location and exceptional quality of life make this the ideal location to operate a business. Some of the major reasons to do business in Ulster County:
Easy access to every major market in the Northeast
Unparalleled four-season living
Extraordinary value with the region's lowest cost of doing business
A ready and skilled workforce
Expert economic development assistance to facilitate solutions
Aggressive New York State and local incentive programs, including START-UP NY
Office of Economic Development staff are available to help your businesses grow and thrive as well as to provide critical assistance to new businesses seeking to locate here. We provide a one-stop shop for all businesses: information on available funding and incentives; assistance finding the right site for new businesses and for business expansion; and general business counseling. Office of Economic Development staff work on behalf of local businesses navigating various agencies and programs and help cut through red tape.
Ulster County is open for business and our team at the Office of Economic Development will show you everything Ulster has to offer.

Michael P. Hein
Ulster County Executive