Shelley
Wagar
Shelley Wagar
1003 Development Court
Kingston, NY 12401
Phone: 845-340-3456 or Toll Free at 1-877-914-3456
Fax: 845-340-3583
Email: swag[at]co.ulster.ny[dot]us
The Office for the Aging is a department that assists Ulster County seniors to be as independent as possible, for as long as possible in their own home with support. We work as advocates for seniors, offering information and referrals, as well as providing programs for a variety of services.
We have been helping the residents of Ulster County age with dignity for over 38 years.  Please call for additional information.
The UCOFA Volunteer Program helps change lives:
Ulster County Executive Michael P. Hein saved the The Volunteer Program. Read below the wonderful work our volunteers are doing and how it's changing lives:
Linda Young of Highland, NY, has been using the Neighbor to Neighbor program, a component of the UCOFA Volunteer Program for almost four years. Below is a quote from her. We hope it motivates you to want to be apart of our team as we are always looking for more drivers:
"I can't tell you enough how grateful I am for everything you do. Everybody at Neighbor to Neighbor does such a great job…Marvin, Phil, Cathie…all of them. I've been calling for more appointments than normal lately, and they are always there for me. I have to tell you that time riding with all that good energy has helped. I got really great news today, I'm clear of cancer. You don't need to know that I guess, but I feel so happy today. I feel like Neighbor to Neighbor, and the drivers who are all volunteers, and their attitude about taking people where they need to go, has been part of my healing process. I'm sure it's part of the healing process for a lot of others too. When something really good happens, I think that deserves a huge thank you. And so I'm calling to thank you for your assistance with this process that I've gone through. The help you've given me has been superior. All of your drivers are not only wonderful drivers, they're always on time, they're good conversationalists, and I can't say enough good things about them. I just wanted to tell you that I am grateful for all you have given me."
To learn more about the UCOFA Volunteer Program and on how you can become a volunteer click here:
A Message from  Shelley Wagar, Director
Dear Ulster County Seniors,
November is a very important month in that it reminds us to be thankful for the blessings in our lives. Whether it's celebrating Thanksgiving with family; participating in a Veterans Day parade; volunteering at a community food bank or food pantry to help those less fortunate; or just making sure we thank the important folks in our lives for being present.
Veterans Day is our first observance this month and The Office for the Aging joins County Executive Mike Hein in recognizing and thanking all of Ulster County's Veterans for their service. 
November is also Alzheimer's Awareness Month.  The Hudson Valley Chapter of the Alzheimer's Association is partnering with the Ulster County Office for the Aging by providing Virtual Dementia Tours for Caregivers.  The Office for the Aging also partners with the Alzheimer's Association Hudson Valley Chapter for care consultations.  The Virtual Dementia Tour takes place on December 7th from 10:00 a.m. – 3:30 p.m.  If you are a caregiver for someone with Alzheimer's and are interested in the tour or a care consultation, please call the Office for the Aging at 845-340-3456. I am also pleased to let you know that flu shots will be offered in partnership with the Ulster County Department of Health at the congregate meal sites in early November.  To get more information about times, locations, and fees please check the Office for the Aging website, http://ulstercountyny.gov/aging.  The Flu Shot partnership is a direct result of County Executive Mike Hein's commitment and continued support to Ulster County seniors.
Best wishes for a Happy Thanksgiving.  Please do not hesitate to call us at 845-340-3456 if you need information or resources
Warmly,
Shelley Wagar
Director
The Monthly Message from Ulster County Executive Michael P. Hein
Dear Ulster County Seniors,
Recently, I had the privilege to be the keynote speaker at our Ulster County Office for the Aging Volunteer Recognition Luncheon.  There were approximately 200 people in attendance who were volunteers or were there to honor the volunteers.   I had the pleasure of meeting and thanking many of our amazing seniors for all they do.  Volunteers make such a great difference in the lives of our residents and our non-profit community simply could not function without their services.  Volunteers are not free—they are PRICELESS! 
I would like to encourage seniors who may be interested in volunteering to contact our Office for the Aging by calling the Volunteer Program at 845-802-7935.
I am also pleased to inform you that we have arranged for The Vietnam Travelling Memorial Wall to be displayed in Saugerties this summer.  The Vietnam Travelling Memorial Wall is a three-fifths scale replica of the Vietnam Veterans Memorial in Washington D.C., reaching 6 feet high at its apex and stretching almost three hundred feet from end to end and bears the names of over 58,000 service members who made the ultimate sacrifice during the Vietnam War.   The somber installation will welcome visitors July 18–23 at the Cantine Veterans Memorial Complex in Saugerties.
Sincerely,
Michael P. Hein
County Executive
CLICK HERE for the November 2017 Newsletter
UCOFA in the Community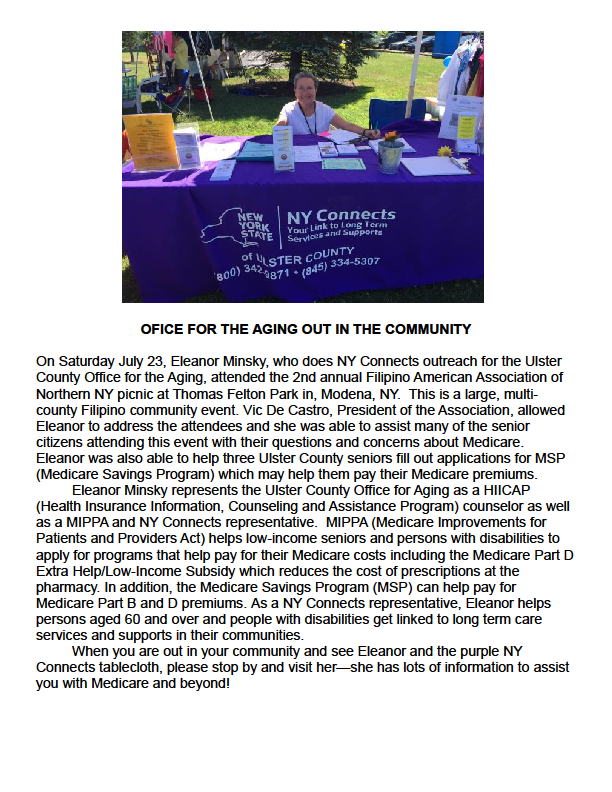 For pictures of UCOFA in the community visit our Photo Gallery page.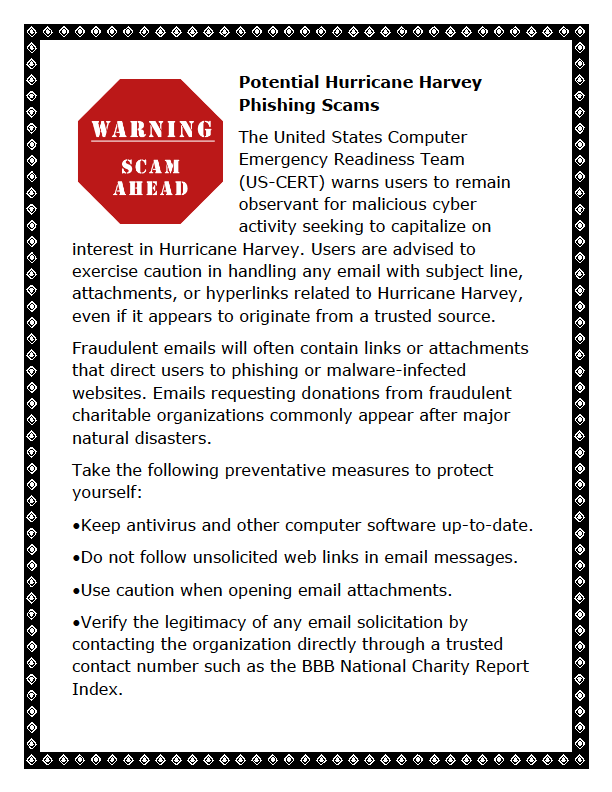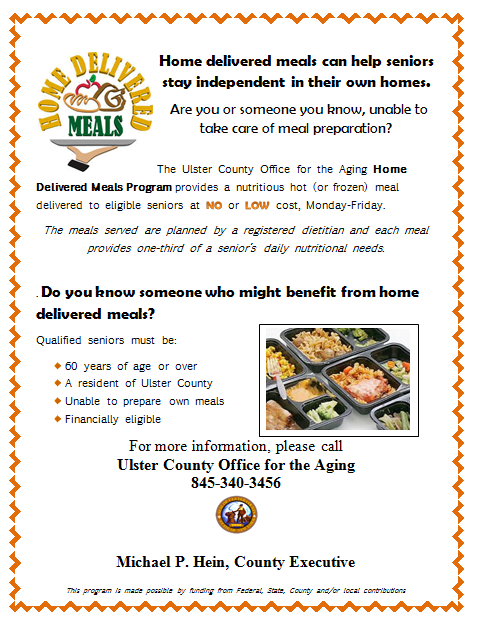 Upcoming Events