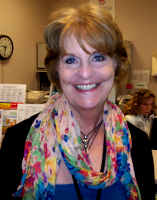 Kelly McMullen

Kelly McMullen, Director
1003 Development Court
Kingston, NY 12401
Phone: 845-340-3456 or Toll Free at 1-877-914-3456
Fax: 845-340-3583
Email: kmcm[at]co.ulster.ny[dot]us
The Office for the Aging is a department that assists Ulster County seniors to be as independent as possible, for as long as possible in their own home with support. We work as advocates for seniors, offering information and referrals, as well as providing programs for a variety of services.
We have been helping the residents of Ulster County age with dignity for over 38 years.  Please call for additional information.
The UCOFA Volunteer Program helps change lives:
Ulster County Executive Michael P. Hein saved the The Volunteer Program. Read below the wonderful work our volunteers are doing and how it's changing lives:
Linda Young of Highland, NY, has been using the Neighbor to Neighbor program, a component of the UCOFA Volunteer Program for almost four years. Below is a quote from her. We hope it motivates you to want to be apart of our team as we are always looking for more drivers:
"I can't tell you enough how grateful I am for everything you do. Everybody at Neighbor to Neighbor does such a great job…Marvin, Phil, Cathie…all of them. I've been calling for more appointments than normal lately, and they are always there for me. I have to tell you that time riding with all that good energy has helped. I got really great news today, I'm clear of cancer. You don't need to know that I guess, but I feel so happy today. I feel like Neighbor to Neighbor, and the drivers who are all volunteers, and their attitude about taking people where they need to go, has been part of my healing process. I'm sure it's part of the healing process for a lot of others too. When something really good happens, I think that deserves a huge thank you. And so I'm calling to thank you for your assistance with this process that I've gone through. The help you've given me has been superior. All of your drivers are not only wonderful drivers, they're always on time, they're good conversationalists, and I can't say enough good things about them. I just wanted to tell you that I am grateful for all you have given me."
To learn more about the UCOFA Volunteer Program and on how you can become a volunteer click here:
A Message from Kelly McMullen
Director of the Office for the Aging-- 
Dear Ulster County Seniors-
We are starting out the year with lots of interesting opportunities.  We did three Lunch and Learn events in January and we have another coming up on February 8th, "How seemingly benign activities can cross over and become problem behaviors."   We are holding this at the BRC, 1 Development Court, Kingston.  Remember to call the OFA to sign up—RSVP is a must because we have limited space 845-340-3456. 
 People reading this message are like ambassadors for the OFA—You help bring information out to people who may not have e-mail or are not on our e-mail list.  If you know people who are approaching the age of 65 and getting ready to retire, they may want to know more about Medicare Basics.  On February 22 at 3 p.m. we are offering Medicare 101 at the BRC.  People can call the OFA to reserve a spot 340-3456.
 We are still taking nominations for Senior of the Year.  If you know a senior who has made an extraordinary contribution to our community through volunteerism please consider nominating him or her.   The application is attached to this newsletter for you to download or you can call Pat McDonough in our Volunteer Office for more details 845-340-7935.
 If you have a senior group in Ulster County and would like any of our presentations brought to your community give me a call and let's see what we can do for you.  This includes the attorneys, who work at the OFA, who would be available to talk to your group about advanced directives.   The attorneys are at the OFA twice a week for one-on-one appointments.  We also offer Alzheimer consultations and we have a new counselor available to help people with pooled trusts.  Call for more information or an appointment --845-340-3456.
 Remember, YOU have a friend at the Ulster County Office for the Aging!
Kelly
Director
The Monthly Message from Ulster County Executive Michael P. Hein
On February 2, 2017, I had the privilege of delivering the 2017 State of the County address to the residents of Ulster County which focused on the importance of working "together" with the community to "build up and make better" which has enabled us to achieve so much and allows us the potential of an even brighter future with endless possibilities.
I was pleased to report that since 2009 our spending is down across the board by over $30 million, the departments of the executive branch are over 40% smaller, and the property tax levy for this year in Ulster County is actually LESS than it was all the way back in 2010.  This was all accomplished while having more access to essential services for our residents.  In addition, in 2015, 2016, and 2017, we implemented a "Building A Better Ulster County" initiative with a $46 million investment in public infrastructure which is improving 15 bridges and over 50% of all County roads (3 times the traditional pace of construction).
Ulster County continues to lead the way in environmental stewardship being the first and only "Net Carbon Neutral" County in New York State with 100% of County government's energy being generated from renewable resources, creating the largest concentration of municipal electric car charging stations in New York State and working to convert the County's fleet to alternate fuel vehicles. In fact, Ulster County was recognized in December by National Geographic Magazine which included a featured supplement of a full-colored map "Dreaming Green" which highlights some of the County Executive's amazing environmental achievements and should boost our already booming $533 Tourism Industry. Visit http://www.nationalgeographic.com/magazine/2016/12/green-spaces-supplement/ to view the "Dreaming Green" map.
The Rail Trails in Ulster County are a treasure to all of us who live here as well as visitors to the area.  I was pleased to commend all who have worked so hard and to announce that as a result Ulster County is uniquely positioned to experience long-term economic benefits from New York State's plan to build a statewide interconnected rail-trail system.  An additional $1 million to further Ulster County's rail trail efforts has been allocated in New York State's proposed budget.
In further honoring our veterans, the major work is nearing completion at the Ulster County Veterans Cemetery and in 2017 I will propose that Ulster County policy be changed to allow the spouses of Ulster County Veterans to be buried in the Ulster County Cemetery with their loved one without charge.
Mike Hein
County Executive
CLICK HERE for the February 2017 Newsletter
UCOFA in the Community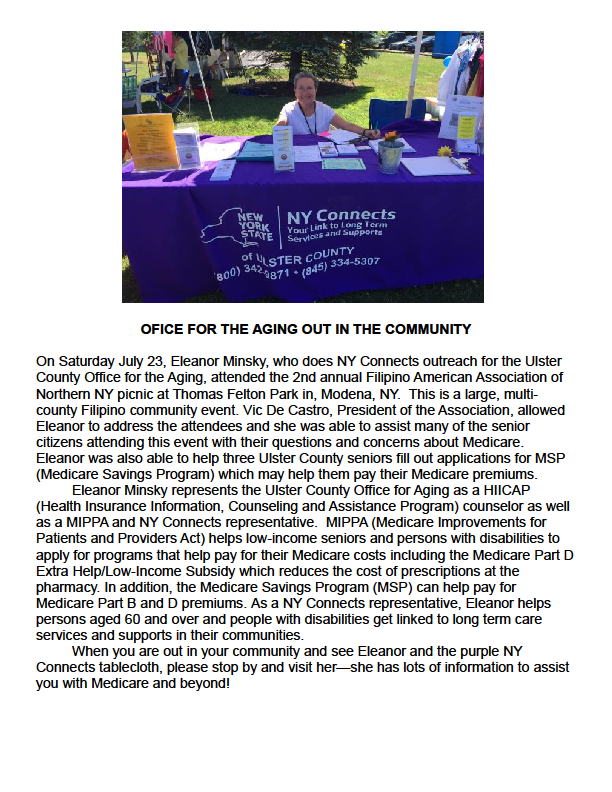 For pictures of UCOFA in the community visit our Photo Gallery page.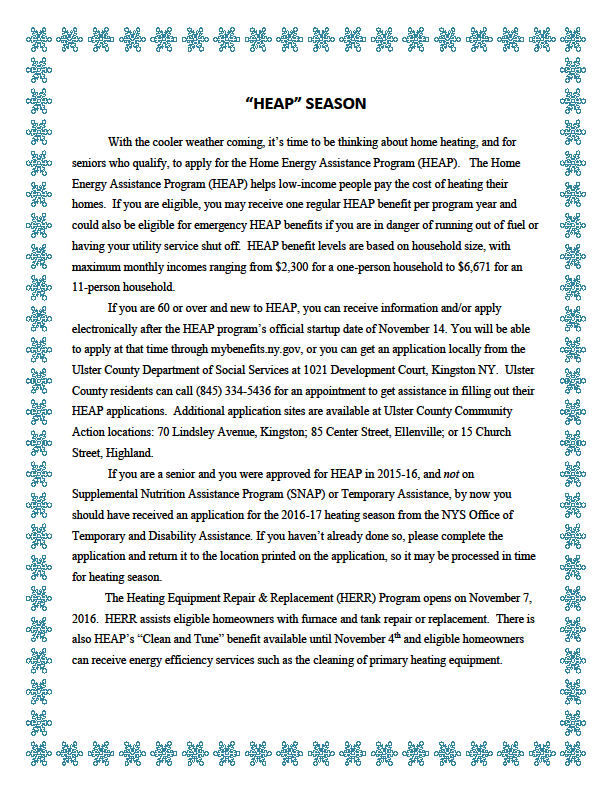 Upcoming Events