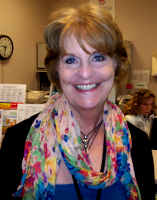 Kelly McMullen

Kelly McMullen, Director
1003 Development Court
Kingston, NY 12401
Phone: 845-340-3456 or Toll Free at 1-877-914-3456
Fax: 845-340-3583
Email: kmcm[at]co.ulster.ny[dot]us
The Office for the Aging is a department that assists Ulster County seniors to be as independent as possible, for as long as possible in their own home with support. We work as advocates for seniors, offering information and referrals, as well as providing programs for a variety of services.
We have been helping the residents of Ulster County age with dignity for over 38 years.  Please call for additional information.
The UCOFA Volunteer Program helps change lives:
Ulster County Executive Michael P. Hein saved the The Volunteer Program. Read below the wonderful work our volunteers are doing and how it's changing lives:
Linda Young of Highland, NY, has been using the Neighbor to Neighbor program, a component of the UCOFA Volunteer Program for almost four years. Below is a quote from her. We hope it motivates you to want to be apart of our team as we are always looking for more drivers:
"I can't tell you enough how grateful I am for everything you do. Everybody at Neighbor to Neighbor does such a great job…Marvin, Phil, Cathie…all of them. I've been calling for more appointments than normal lately, and they are always there for me. I have to tell you that time riding with all that good energy has helped. I got really great news today, I'm clear of cancer. You don't need to know that I guess, but I feel so happy today. I feel like Neighbor to Neighbor, and the drivers who are all volunteers, and their attitude about taking people where they need to go, has been part of my healing process. I'm sure it's part of the healing process for a lot of others too. When something really good happens, I think that deserves a huge thank you. And so I'm calling to thank you for your assistance with this process that I've gone through. The help you've given me has been superior. All of your drivers are not only wonderful drivers, they're always on time, they're good conversationalists, and I can't say enough good things about them. I just wanted to tell you that I am grateful for all you have given me."
To learn more about the UCOFA Volunteer Program and on how you can become a volunteer click here:
A Message from Kelly McMullen
Director of the Office for the Aging-- 
We love serving seniors at the Office for Aging.  One of our most important programs is our Health Insurance Counseling Program (HIICAP)—one on one counseling that helps seniors navigates their Medicare and supplemental insurance options.  Recently, the Senate Appropriations Committee proposed to eliminate funding for this program.  Seniors-- you can let your representatives in congress know that you want to keep this important program.  It is easy and you can make a difference-- Cut and paste this link into your web browser and put in your zip code.  http://action.medicarerights.org/p/dia/action3/common/public/?action_KEY...
FARMERS' MARKET  COUPONS  are HERE! Qualifying seniors may be eligible to obtain an annual $20 benefit of New York State Farmers Market Checks which can be spent at participating farmers' markets throughout the state.  The coupons can be used until November 30 to buy locally grown fresh fruits, vegetables and herbs from the markets. If you have questions about your eligibility, the locations of participating local markets, or how the program works, contact the us at the OFA (845)340-3456 or the state's senior hotline at (1-800)342-9871.
I was concerned when I heard that older adults  who are food insecure are twice as likely to have diabetes  and 5x more likely to be depressed.  NY State has a great program to help low income people pay for food and 55% of older adults are eligible but not receiving Supplemental Nutrition Assistance Program (SNAP) benefits.  SNAP is not welfare; it is a nutrition assistance program.  You could be eligible to receive from $16 to $194 dollars per month ($130 average).    Please call 845-334-5200 and let Ulster County help you or someone you love.
Happy Summer!
Warmly,
Kelly
Director
The Monthly Message from Ulster County Executive Michael P. Hein
I am pleased to let you know that on June 26, 2016, Ulster County began a new weekly `Healthy Ulster Radio´ program designed to advance our goal of making Ulster County the healthiest county in New York State.  `Healthy Ulster Radio´ will be co-hosted by Ulster County Commissioner of Health and Mental Health, Dr. Carol Smith and Vincent Martello, Director of Community Health Relations of the Ulster County Department of Health and Mental Health. The program will air on Pamal Broadcasting's Kingston based stations, WBPM (92.9 FM) at 7:30 a.m. and WGHQ (920 AM), WLNA (1420 AM) and WBNR (1260 AM) at 8:30 a.m.  The weekly program will explore community health and sustainability with guests representing a broad spectrum of community partners and sectors working to make Ulster County the healthiest county in New York State.
In addition, Office for the Aging Director Kelly McMullen can be heard on radio station WGHQ
(920 AM) the second Tuesday of every month.  She is able to provide Senior Citizens with important information, special events, and current programs.
There are many great things happening in Ulster County so I invite you to turn on your radio and tune in so you don't miss a thing.  Have a fun and safe summer!
Mike Hein
County Executive
CLICK HERE for the July 2016 Newsletter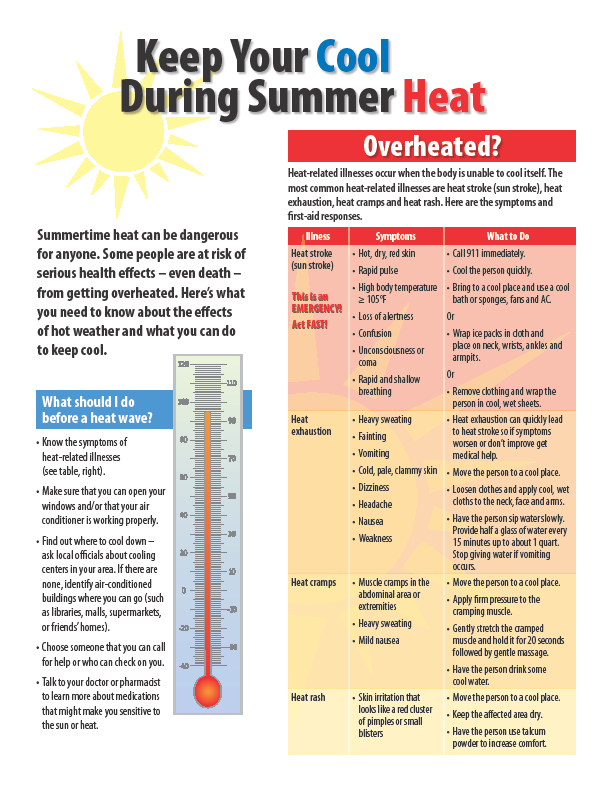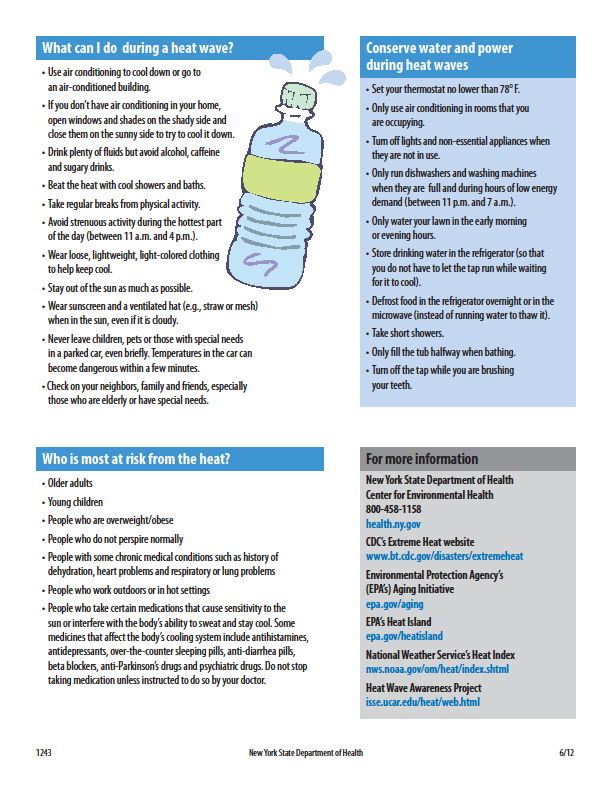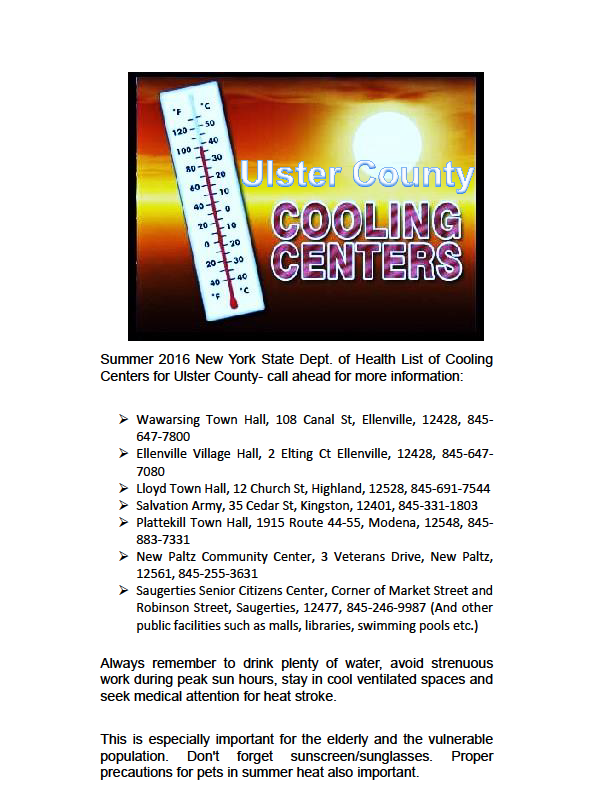 Upcoming Events