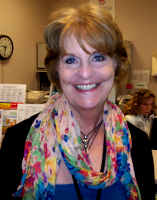 Kelly McMullen

Kelly McMullen, Director
1003 Development Court
Kingston, NY 12401
Phone: 845-340-3456 or Toll Free at 1-877-914-3456
Fax: 845-340-3583
Email: kmcm@co.ulster.ny.us
The Office for the Aging is a department that assists Ulster County seniors to be as independent as possible, for as long as possible in their own home with support. We work as advocates for seniors, offering information and referrals, as well as providing programs for a variety of services.
We have been helping the residents of Ulster County age with dignity for over 38 years.  Please call for additional information.
The UCOFA Volunteer Program helps change lives:
Ulster County Executive Michael P. Hein saved the The Volunteer Program. Read below the wonderful work our volunteers are doing and how it's changing lives:
Linda Young of Highland, NY, has been using the Neighbor to Neighbor program, a component of the UCOFA Volunteer Program for almost four years. Below is a quote from her. We hope it motivates you to want to be apart of our team as we are always looking for more drivers:
"I can't tell you enough how grateful I am for everything you do. Everybody at Neighbor to Neighbor does such a great job…Marvin, Phil, Cathie…all of them. I've been calling for more appointments than normal lately, and they are always there for me. I have to tell you that time riding with all that good energy has helped. I got really great news today, I'm clear of cancer. You don't need to know that I guess, but I feel so happy today. I feel like Neighbor to Neighbor, and the drivers who are all volunteers, and their attitude about taking people where they need to go, has been part of my healing process. I'm sure it's part of the healing process for a lot of others too. When something really good happens, I think that deserves a huge thank you. And so I'm calling to thank you for your assistance with this process that I've gone through. The help you've given me has been superior. All of your drivers are not only wonderful drivers, they're always on time, they're good conversationalists, and I can't say enough good things about them. I just wanted to tell you that I am grateful for all you have given me."
To learn more about the UCOFA Volunteer Program and on how you can become a volunteer click here:
A Message from Kelly McMullen
Director of the Office for the Aging-- 
Every January I put together a report for the County Executive, letting him know what we did over the last year.  I am really excited that the OFA has reached more seniors than ever before.   One of the highlights is The Health Insurance Information and Assistance Program (HIICAP), which served over 2150 clients in need of Medicare assistance in 2015.  We have made a dedicated effort to keep the OFA's presence and activities known in the Senior Gazette, SCAN, on the radio and with our monthly newsletters.  We have hosted more fun and interesting events than ever before including Falls Prevention, Harvest Festivals, Holiday Cabaret, Senior Prom, Elder Abuse Prevention conference, Live Laugh and Learn and so much more.
The Ulster County Office for the Aging is committed to helping seniors stay healthy and strong and able to remain in their homes as long as possible.  We have implemented a few healthy initiatives for 2016 that also offer the opportunity for seniors to socialize. Join the OFA staff for Mall Walking at the Hudson Valley Mall every Tuesday at 10a.m.  We meet at the food court.   We are offering two Tai Chi for Arthritis classes, to help increase strength of mind, body, and spirit.  There are Chronic Disease Self-Management programs being offered around the County.  On February 23rd we are hosting a Lunch and Learn called Home Safe Home.  This is a falls prevention program helping seniors understand hazards inside and outside their home. Call the OFA for dates, details and to sign up for any of these programs 845-340-3456.
I want to remind you that with help from the County Executive, the Office for the Aging no longer has a wait list for our home-delivered meals program.  In addition, transportation challenges that seniors face are being remedied with the UCAT Bus and the Neighbor to Neighbor transportation services.
Remember- You have a friend at the OFA—We want to hear from you!
Kelly
Director
CLICK HERE for the February 2016 Newsletter
A Message from Ulster County Executive Michael P. Hein
I realize that many of our Seniors keep very busy, enjoying hobbies, volunteering and visiting family and friends.  I want to take this opportunity to let you know about a great new tool which will make traveling by bus much more convenient.  Ulster County has developed a new Smartphone App called "UCAT" which can be downloaded for free from the Apple App Store or Google Play.  The App provides you with a simple way to access the UCAT bus routes and will let you know just how far away your bus is from approaching your stop.  It utilizes GPS technology to track each bus and displays a map of the current location of the bus with an arrival time for each upcoming stop.   This new App is especially beneficial because it limits the time you will need to wait outside for the bus in the cold months.
Along with this exciting new tool, a new UCAT bus route has been added, beginning at the Kingston Plaza with a final destination at the Metro-North Train Station in Poughkeepsie.   This bus route travels the 9W corridor and is available seven times each weekday, easily connecting you to the New York City metropolitan area.
Traveling with UCAT has never been more simple, convenient, and widespread.   For more information please visit our website at http://ulstercountyny.gov/ucat/ulster-county-area-transit or call the Ulster County Area Transit at (845) 340-3333 or Toll Free at 1-888-827-8228.  Happy Travels!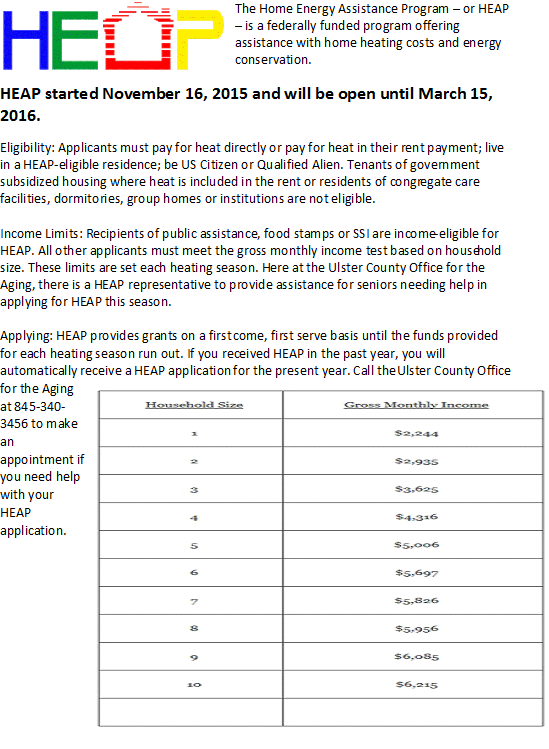 For more HEAP information CLICK HERE!
WINTER IS OFFICIALLY HERE!!!
PREPARING FOR WINTER!

CLICK HERE FOR SOME SAFETY PRECAUTIONS TO MAKE IT THROUGH THE SOMETIMES HARSH WEATHER!!!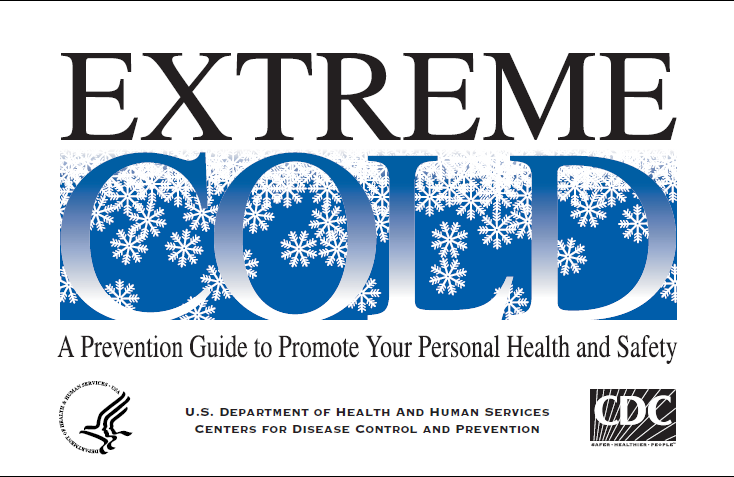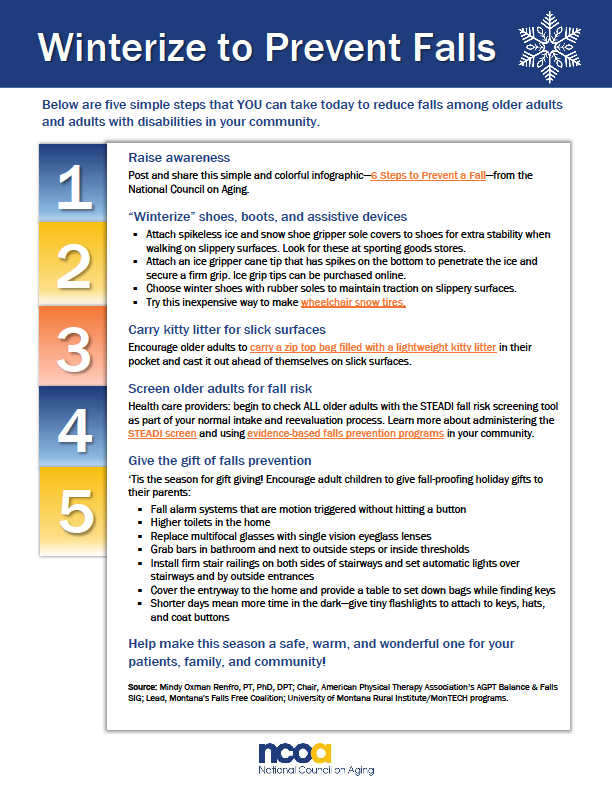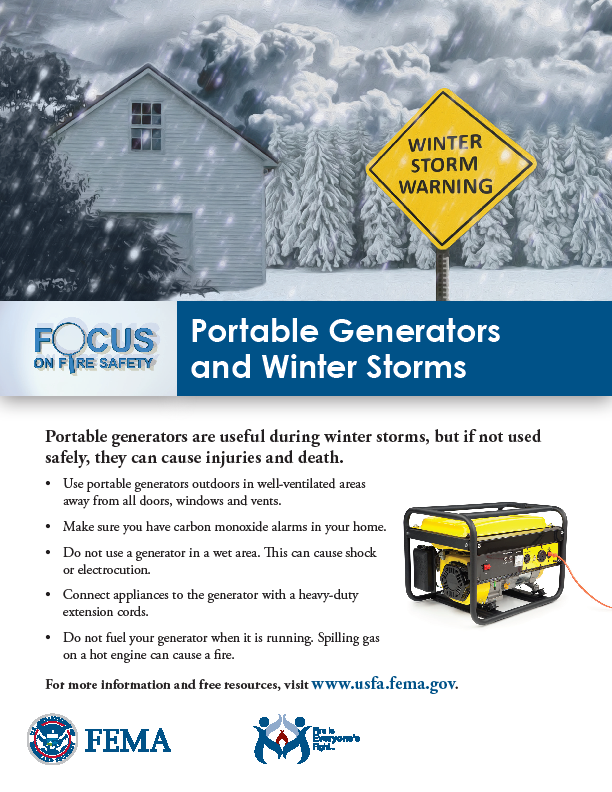 Upcoming Events