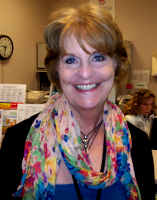 Kelly McMullen

Kelly McMullen, Director
1003 Development Court
Kingston, NY 12401
Phone: 845-340-3456 or Toll Free at 1-877-914-3456
Fax: 845-340-3583
Email: kmcm@co.ulster.ny.us
The Office for the Aging is a department that assists Ulster County seniors to be as independent as possible, for as long as possible in their own home with support. We work as advocates for seniors, offering information and referrals, as well as providing programs for a variety of services.
We have been helping the residents of Ulster County age with dignity for over 38 years.  Please call for additional information.
Office News
Fun Around Ulster County
December   11th :  Resource Fair for Seniors  1:00 pm-3:00 pm
Ellenville Senior Housing, 15 Healthy Way  Community Room
For information contact:  LROTOLO@FamilyServices.org
December 13th  : Annual Community Holiday Dinner, Zen Monestary, Mt Tremper. Call for details and reservations (845)688-2228
December 25th:  2:00pm  Christmas  Day Dinner
Old Dutch Church, Wall St., Kingston For information contact (845) 338-6759
Warmest Holiday Wishes from the Director of the Ulster County Office for Aging
 "I had a wonderful visit with my parents who are 87 and 84 years young.  I thought it would be a treat for them if I brought the turkey and all the trimmings.  They live in Western Pennsylvania and as you know we were expecting a big storm on the day I was planning on driving.  Well, I put the bird on ice, hopped in the car and drove the 450 miles, staying ahead of the storm the whole time!  We had a great holiday together.  I am so grateful that I had the opportunity to spend Thanksgiving with them and prepare the feast!  It was a terrific way to start off this holiday season and I came back to the office renewed and excited to be with my other "family"—the staff, volunteers and clients of Ulster County Office for Aging.  I am sitting at my desk and I feel blessed to be here.
I extend a holiday hug to each and every senior in Ulster County and beyond.  If I haven't met you yet that will be my New Year's goal!"
Warmly,
Kelly McMullen
Director