Shelley
Wagar
Shelley Wagar
1003 Development Court
Kingston, NY 12401
Phone: 845-340-3456 or Toll Free at 1-877-914-3456
Fax: 845-340-3583
Email: swag[at]co.ulster.ny[dot]us
The Office for the Aging is a department that assists Ulster County seniors to be as independent as possible, for as long as possible in their own home with support. We work as advocates for seniors, offering information and referrals, as well as providing programs for a variety of services.
We have been helping the residents of Ulster County age with dignity for over 38 years.  Please call for additional information.
A Message from  Shelley Wagar, Director
Hello Ulster County Seniors,
Happy July to All!
It was wonderful to see many of you at our Senior of the Year picnic.  We were blessed with a wonderful day of sunshine from Mother Nature and cool temperatures. Our special guest was our County Executive, Mike Hein, who thanked all the seniors for their contributions to our community.  Mr. Hein presented two certificates of appreciation; one to our Senior of the Year, Berenice Fitzgerald and to Susan Wiand, Outstanding Contribution by a Senior. For those unable to join us, have no fear, there is another Senior Picnic in September! More information will be forthcoming on this event.
We dive right into the Summer with lots of opportunities for socialization, education, and exercise. We have begun distributing the Farmer Market coupons! If we are not at a site near you, please stop by the UCOFA and pick up the coupons.
On July 10th, we have our first of two Lunch and Learns.  The topic for the 10th is "Making the Most Out of Everyday." On July 24th, our Lunch and Learn will be on "Financial Scams and Exploitation."
In August, we have the Ulster County Fair and August 2nd is Senior Day!  Seniors will be admitted to the Fair at no charge from 10 am – 4 pm.  Come find us at OFA table and we will take good care of you!
On August 16th, our annual "Live, Laugh and Learn" takes place.  Please remember to pre-register for this event.  If you need a registration form, please call the OFA front dest at 845-340-3456.
It is hot this summer!  So please stay cool, stay hydrated, and call us if you need anything. I have included some information on how to deal with the heat and the list of cooling centers for Ulster County below.
Shelley Wagar
The Monthly Message from Ulster County Executive Michael P. Hein
Dear Ulster County Senior,
The month of July is an important month to all Americans.  We celebrate the signing of the Declaration of Independence and the creation of unalienable rights to all Americans, the right to life, liberty and the pursuit of happiness.
When I take a moment to think about this quote from the Declaration of Independence, I think about all those people, especially of Ulster County, who currently serve in the military or have given their lives so that we can have those rights to life, liberty and the pursuit of happiness.
To that end, our County will host The Vietnam Traveling Memorial Wall July 18-23, 2018 at the Cantine Veterans Memorial Complex.  It is an opportunity to honor and remember those who fought so hard for our Nation.
I encourage all seniors, veterans, and families to come and experience the healing powers of the Wall, and the sacrifice of 58,318 service members who died in Vietnam.
I wish you all a very good month of July. Please stay cool and remember to take care in the hot weather by drinking plenty of water and wearing sunscreen and a hat to avoid sunburn and overheating. 
Enjoy your summer!
Sincerley,
Michael P. Hein
County Executive 
For many seniors seeking a way to get low-impact exercise that improves health and requires no special equipment, Tai Chi is an excellent solution. Many seniors throughout Ulster County are enjoying the benefits of Tai Chi. Research is showing that an extremely effective way for older adults to improve balance, fitness, and flexibility, and to reduce the risk of falls. Attending group Tai Chi classes is a great way to socialize with others. Watch local Tai Chi instructor Celeste Graves lead a class.
CLICK HERE for the July 2018 Newsletter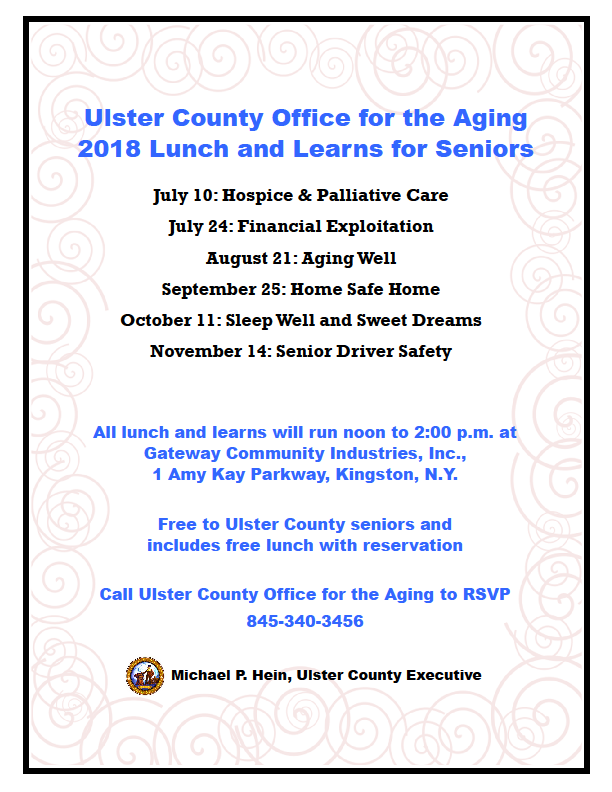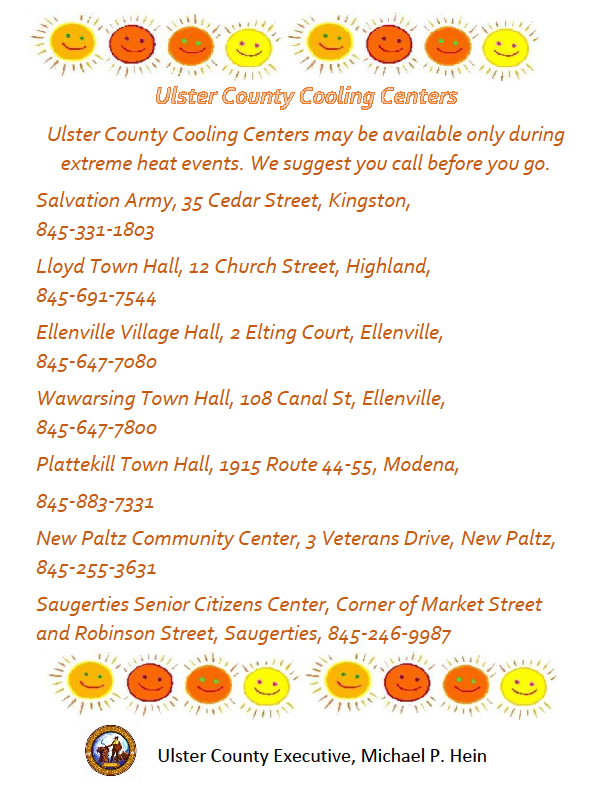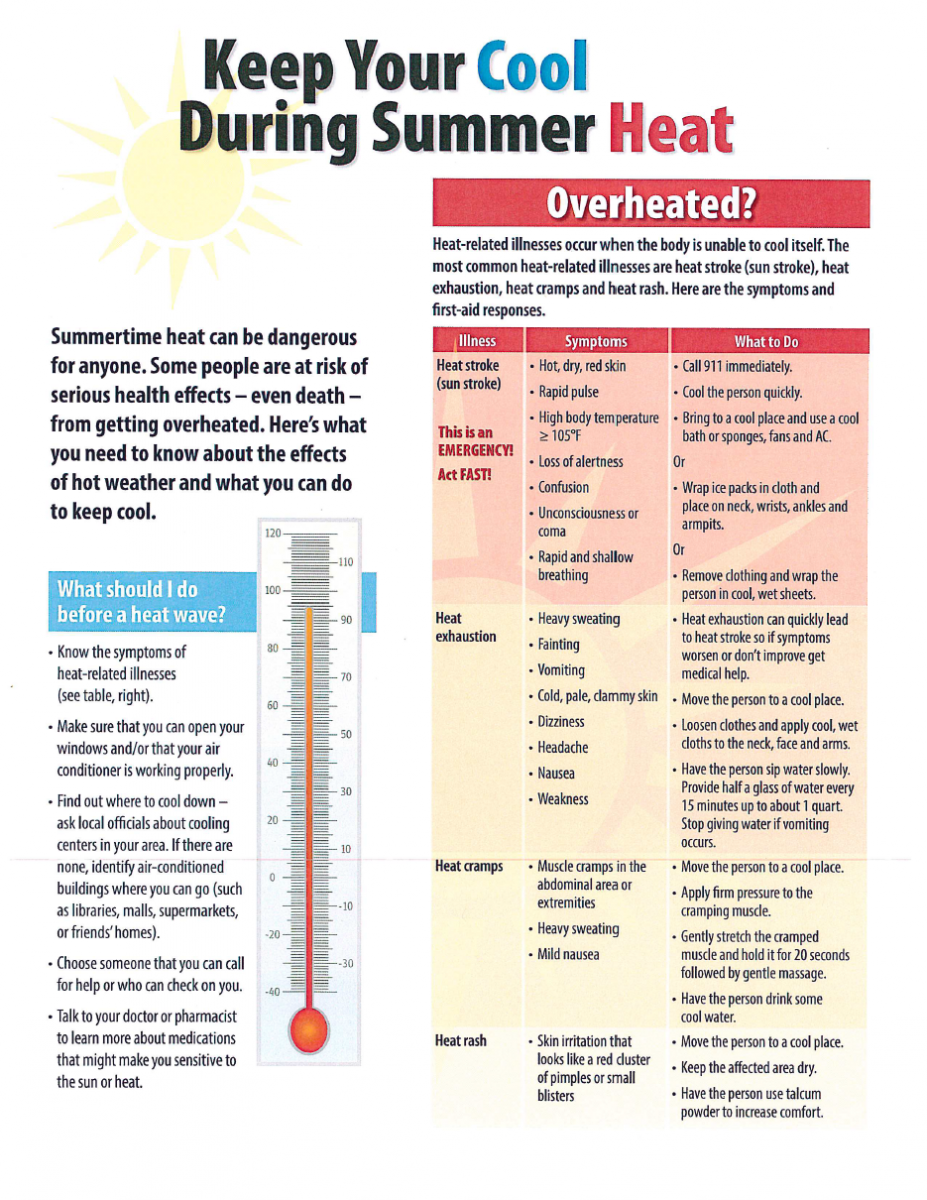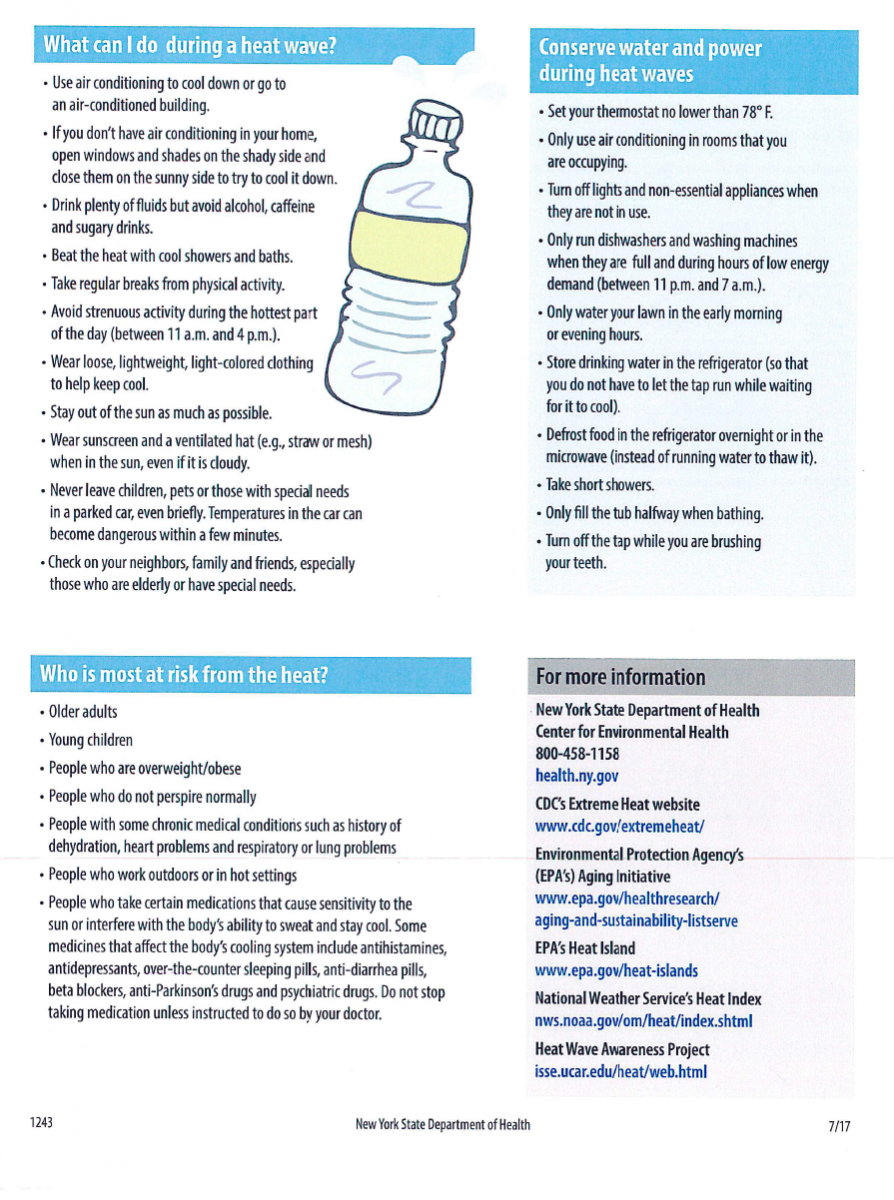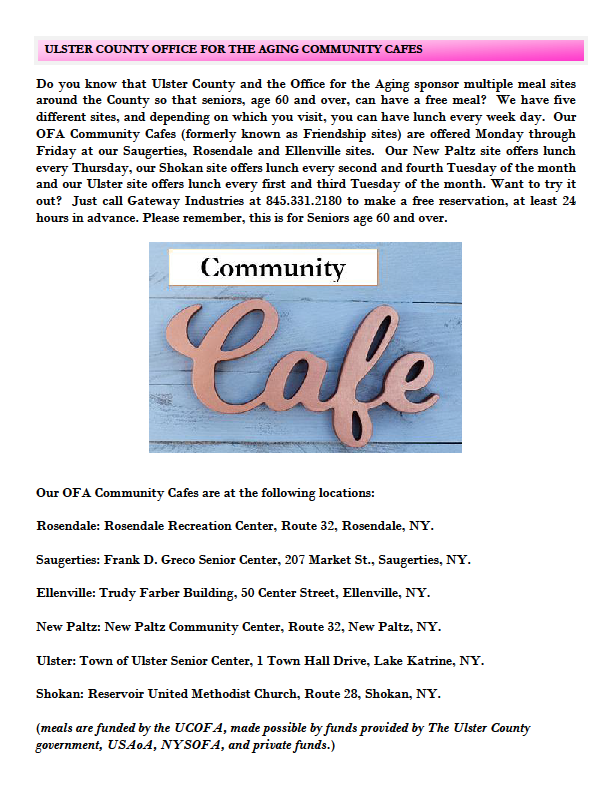 Click here for 2018 Live, Laugh & Learn program and application