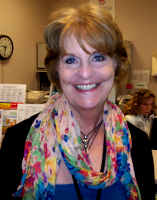 Kelly McMullen

Kelly McMullen, Director
1003 Development Court
Kingston, NY 12401
Phone: 845-340-3456 or Toll Free at 1-877-914-3456
Fax: 845-340-3583
Email: kmcm[at]co.ulster.ny[dot]us
The Office for the Aging is a department that assists Ulster County seniors to be as independent as possible, for as long as possible in their own home with support. We work as advocates for seniors, offering information and referrals, as well as providing programs for a variety of services.
We have been helping the residents of Ulster County age with dignity for over 38 years.  Please call for additional information.
The UCOFA Volunteer Program helps change lives:
Ulster County Executive Michael P. Hein saved the The Volunteer Program. Read below the wonderful work our volunteers are doing and how it's changing lives:
Linda Young of Highland, NY, has been using the Neighbor to Neighbor program, a component of the UCOFA Volunteer Program for almost four years. Below is a quote from her. We hope it motivates you to want to be apart of our team as we are always looking for more drivers:
"I can't tell you enough how grateful I am for everything you do. Everybody at Neighbor to Neighbor does such a great job…Marvin, Phil, Cathie…all of them. I've been calling for more appointments than normal lately, and they are always there for me. I have to tell you that time riding with all that good energy has helped. I got really great news today, I'm clear of cancer. You don't need to know that I guess, but I feel so happy today. I feel like Neighbor to Neighbor, and the drivers who are all volunteers, and their attitude about taking people where they need to go, has been part of my healing process. I'm sure it's part of the healing process for a lot of others too. When something really good happens, I think that deserves a huge thank you. And so I'm calling to thank you for your assistance with this process that I've gone through. The help you've given me has been superior. All of your drivers are not only wonderful drivers, they're always on time, they're good conversationalists, and I can't say enough good things about them. I just wanted to tell you that I am grateful for all you have given me."
To learn more about the UCOFA Volunteer Program and on how you can become a volunteer click here:
A Message from Kelly McMullen
Director of the Office for the Aging-- 
Hello Ulster County Seniors!
It is a great pleasure to announce our two seniors of the year from Ulster County:
Vivi Hlavsa of Lomontville was an English professor and organized "One Book, One Community," a program encouraged by the American Library Association. She is well known throughout Ulster County for organizing five SSIP (Settled and Serving in Place) groups around the county, which support older adults who wish to remain in their homes in rural communities.
Violet Streich has been a resident of Olivebridge since 1960.  She worked for SUNY Ulster as a Bookkeeper and Secretary for many years and has helped support her fellow older adults by being involved in three different senior clubs. Violet's love of animals has translated into a tremendous amount of support, and outreach for the local SPCA, Diana's Cat Project and the Catskill Animal Sanctuary. 
We look forward to celebrating them in Albany in May and at our Senior Picnic this summer—We will let you know date and location as soon as they are confirmed.
A few reminders!!  If you have a group that is interested in having a speaker present on any of the many fascinating topics available— Legal concerns, Advanced Care Directives, Health and Wellness and more.  We have one-on-one appointments available at our office to provide unbiased information on Medicare/ health insurance and Pooled Trusts (Medicaid Spend Down).  We also offer Alzheimer's disease consultations in partnership with the Alzheimer's Association. Please call our office for more details: 340-3456.
Wishing you a very Happy Spring! 
Kelly
Director
The Monthly Message from Ulster County Executive Michael P. Hein
By Executive Order I directed Commissioner of Health and Mental Health Dr. Smith to study the effects of repealing and replacing the Affordable Care Act, and on March 21, 2017, Dr. Smith and I spoke with an overflow crowd of residents at a public forum.  This forum was held to collect information regarding the repeal of the Affordable Care Act and the proposed replacement which is expected to have a profound impact on public health.  Dr. Smith and I share a firm belief that the potential repeal of the Affordable Care Act is one of the most pressing public health threats facing our community and many Ulster County residents are justifiably concerned about their healthcare coverage, the dramatic cuts that are being planned in Washington and the frustrating belief that their voices are simply not being heard.  Accordingly, a transcript of those who spoke will be included in Dr. Smith's final report that will be forwarded to federal representatives.  
It is also important for you to know that the Annual Human Services Expo is being held on April 20, 2017 from 10 AM – 2 PM, at the Hudson Valley Mall, free of charge.  There will be over 120 local service providers available to discuss their services and answer questions.  This is a great opportunity to learn about the various services, agencies and providers throughout Ulster County.  
Some of the services and agencies that will be represented include: Transportation Services, Mental Health Services, Ulster County's Office for the Aging; Safe Harbour, Human Trafficking Prevention; Always There Homecare; Family of Woodstock; Catholic Charities; SUNY Ulster Continuing Education Program & Admissions; ShopRite Nutrition Center; Kids Peace; Gateway Industries; Health Alliance of the Hudson Valley; Jewish Family Services; Ulster County Sheriff's Office Car Seat Safety; Ulster County Office of Employment and Training; YWCA; Alzheimer's Association; RCAL, Inc.; and many more. 
I hope to see you there!
Mike Hein
County Executive
CLICK HERE for the April 2017 Newsletter
UCOFA in the Community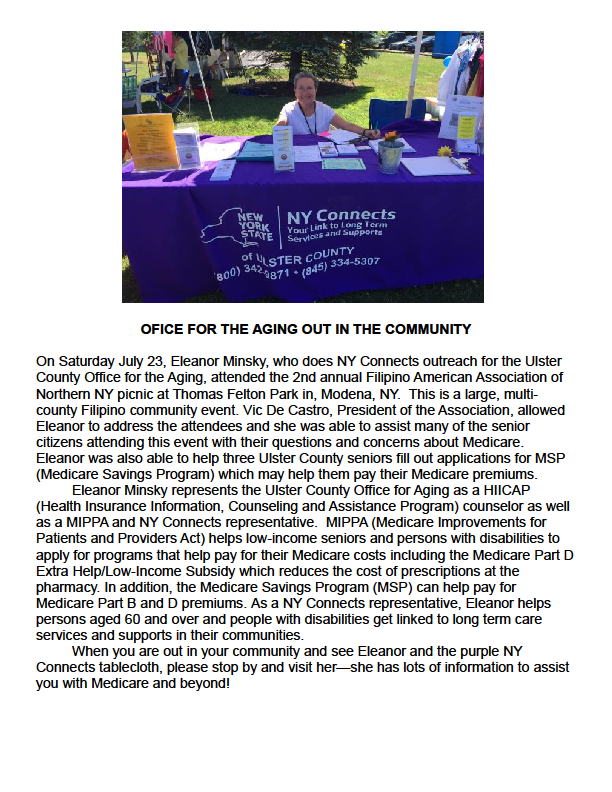 For pictures of UCOFA in the community visit our Photo Gallery page.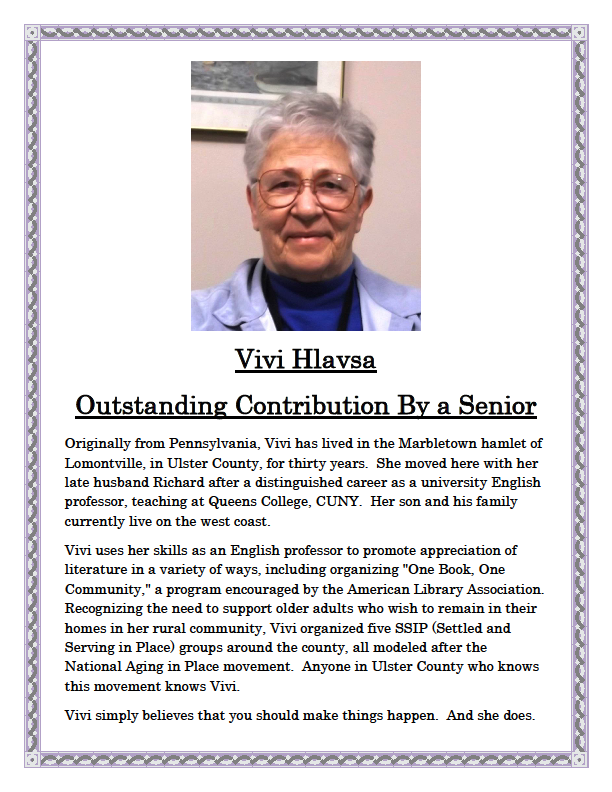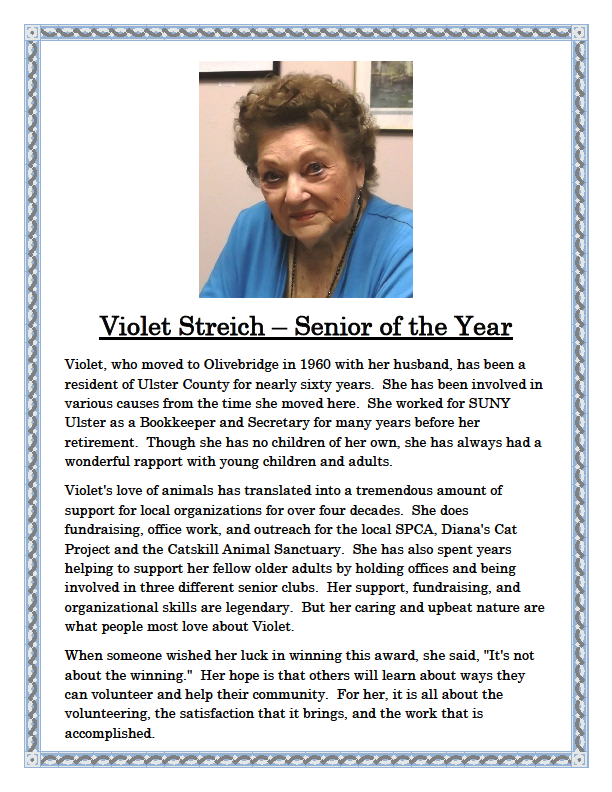 You know Violet, but do you know Violet? Little Violet was named after Violet, a 91 year-old who has been volunteering at Catskill Animal Sanctuary for nearly a decade! Here she is frolicking with Violet the goat, who was named after her.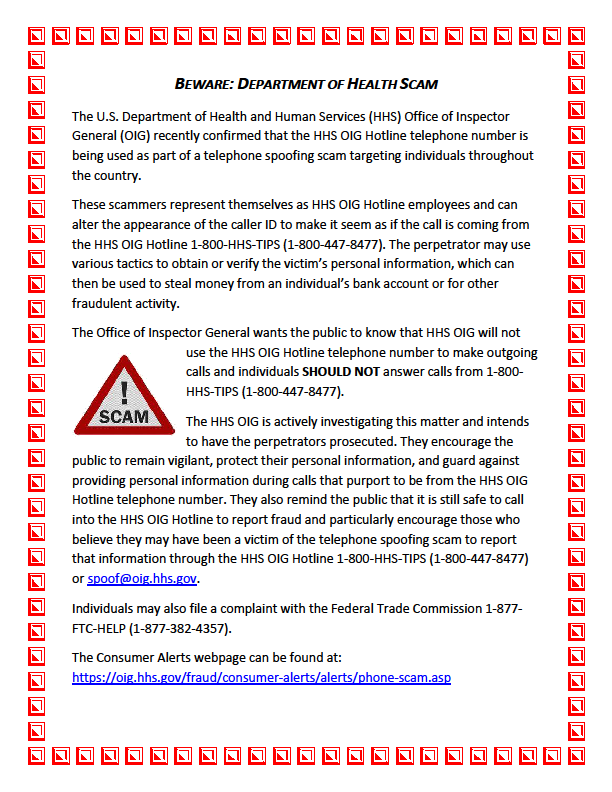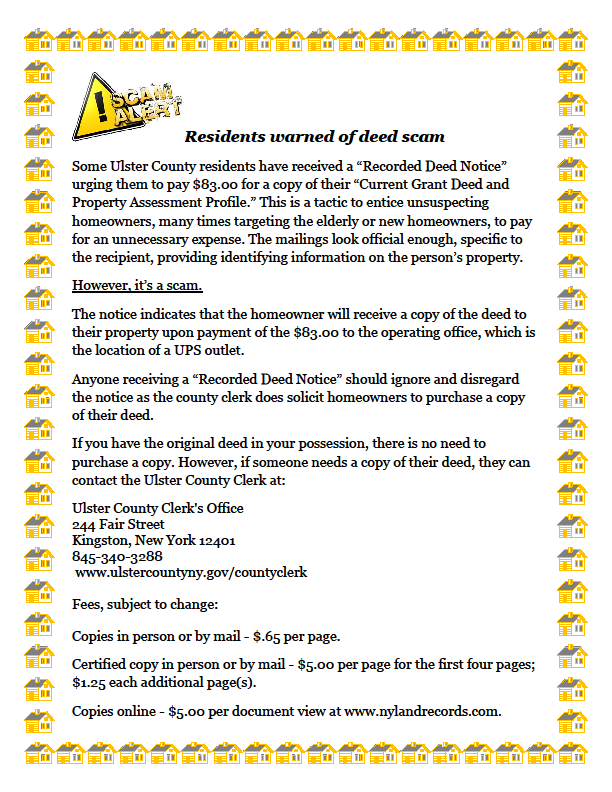 Upcoming Events