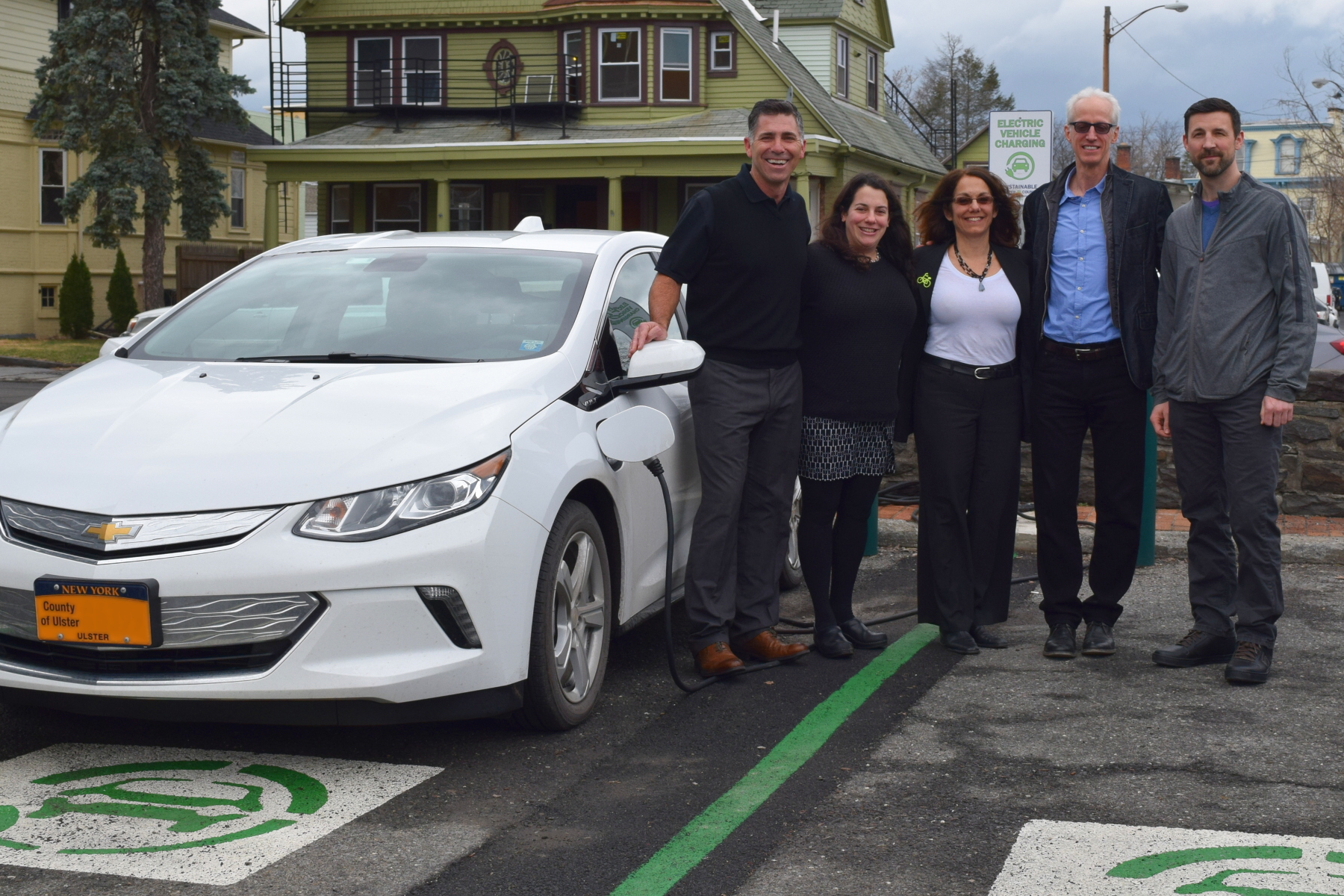 Posted March 1, 2017
Ulster County Continues To Lead The Way In Environmental Stewardship
Kingston, N.Y. – Today, Ulster County's Department of the Environment filed its annual Green Fleet Report and it was readily apparent that both taxpayers and our environment were the beneficiaries of County Executive Mike Hein's commitment to upgrade and make the County's fleet of vehicles environmentally responsible.  In addition to replacing older, inefficient vehicles with electric hybrids and other green vehicles, the County has also implemented electronic fuel use tracking systems, plans to expand its electric vehicle charging station network and the continued use of biodiesel in public buses.  
"We have proven that while assembling a strong environmental record you do not have to choose between being fiscally responsible or socially responsible if you are willing to embrace innovation and change.  We have not only protected our environment, but in that process we have also reduced costs in order to protect our property taxpayers," said County Executive Mike Hein.  "Last year, the County Legislature set an ambitious goal of requiring 5% of the vehicle fleet be 'green' by 2020; I am proud to say that we will surpass that goal in 2017 – a full three years ahead of schedule and we will continue to look to do even more."
"Even though addressing the efficiency and conversion of the County fleet is only one component of the County's comprehensive environmental plan, it clearly demonstrates County Executive Hein's commitment to ensure Ulster County remains at the forefront of environmental stewardship," said Amanda LaValle, Coordinator of the Ulster County Department of the Environment.  "When compared to the fleet's traditional comparable vehicles, the new plug in hybrid electric vehicles are three times more fuel efficient, produce only one-third of the emissions and cost half as much to operate over the course of a year."
Ulster County plans to increase its electric vehicle charging station network by 6 in 2017, bring the total number of stations to 15, including a new station at SUNY Ulster in Stone Ridge.  The free public charging stations have proven to be popular, with the public utilizing them over 1,000 times in 2016.  The electricity cost for these public sessions, 94% of which last less than 4 hours, totaled $781 which was offset by a $1,000 sponsorship payment by the Ulster County Chamber of Commerce.