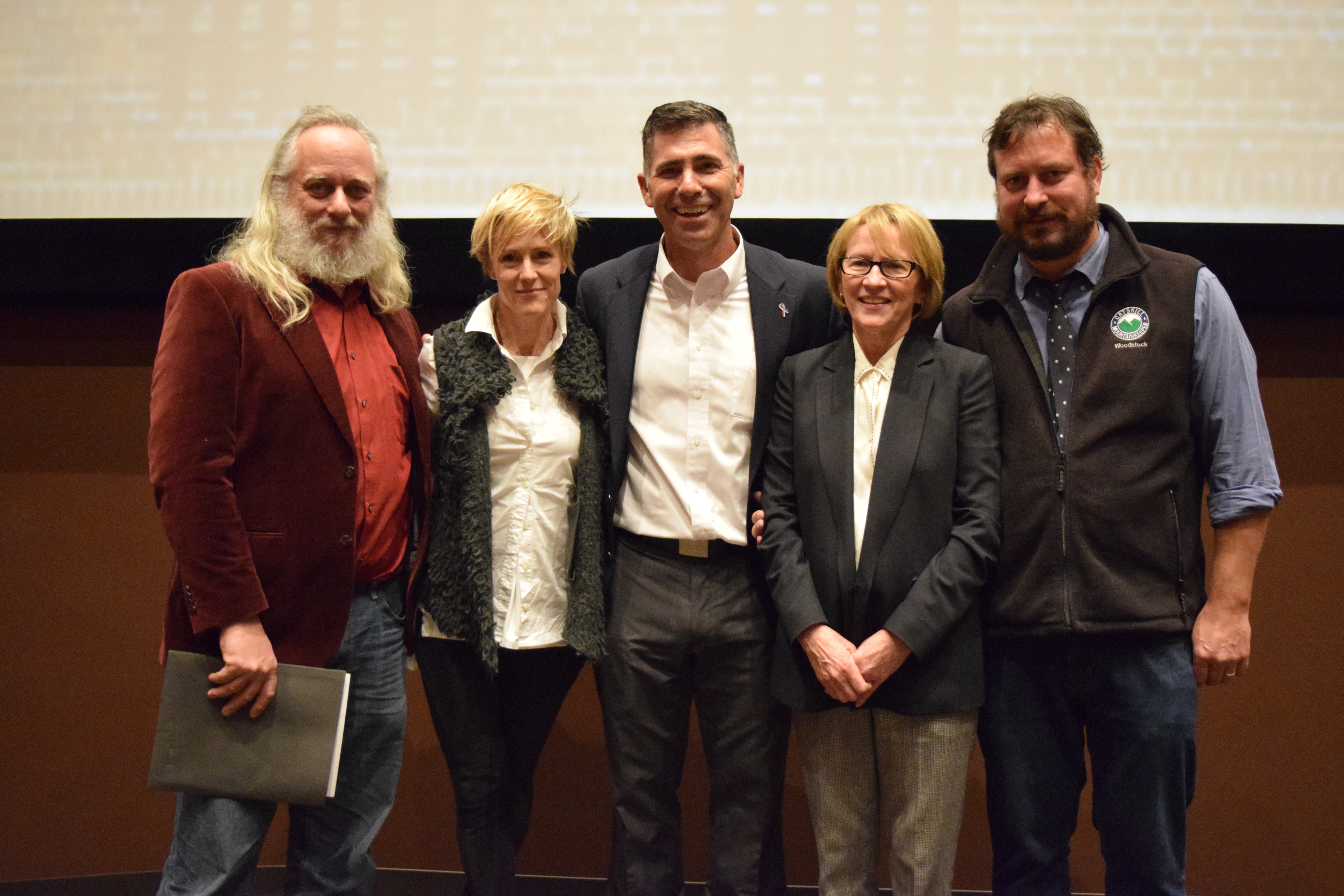 Posted November 4, 2016
Ulster County Executive Mike Hein Announces That Governor Cuomo Has Signed The Film Tax Credit Extension Into Law
Entertainment Industry Poised To Grow In Ulster County
Kingston, NY – After calling on State lawmakers in his 2016 State of the County Address to remedy the disparity in New York State's Upstate Film Tax Credit program, that provides critical tax incentives to grow the motion picture industry and was available to 84% of upstate counties but excluded Ulster County and a small number of other counties in the Mid-Hudson region, Ulster County Executive Mike Hein is pleased to announce that Governor Andrew Cuomo has now signed the extension into law.  Ulster County is now included in the tax credit program that will help pave the way for critical economic development and the job creation opportunities that are linked to the entertainment industry.  The County Executive's call for action was embraced by a coalition of producers, actors, directors and studio executives who all recognize the benefits of using Ulster County as a backdrop for movie productions as well as our talented workforce, and want to expand the industry to our community.  Local state representatives supported leveling the playing field as Assemblywoman Aileen Gunther and Asemblyman Frank Skartados sponsored the bill in the State Assembly and Senator George Amedore and Senator William Larkin sponsored a companion bill in the State Senate.  
Michael P. Hein, Ulster County Executive
"As a community that has embraced our creative economy this is about bringing more high-quality jobs to Ulster County, and through the hard work and dedication of countless individuals, we now share in the success of a truly grassroots campaign," said County Executive Mike Hein.  "Ulster County is home to numerous actors, directors, television and media executives who simply want to be able to work where they live and there are also countless aspiring and talented individuals who will benefit.  This film tax credit is integral to further expanding our creative economy, leveling the playing field among upstate counties and creating high quality film industry jobs right here in Ulster County; and I want to thank Governor Andrew Cuomo, who recognizes the economic importance of the entertainment industry in New York State has been a tireless advocate for its expansion."
"There have been so many individuals who recognized the importance of extending this tax credit to our community who have worked tirelessly for the people of Ulster County and deserve our sincere thanks.  I want to thank our State representatives Assemblywoman Aileen Gunther, Assemblyman Frank Skartados, Senator George Amedore and Senator William Larkin; first, for listening to our community, and then taking action by sponsoring the bill in their respective houses and ensuring its passage.  I also want to thank Mary Stuart Masterson who was one of the bill's first supporters and who lent her voice in spreading the message of the importance and potential this change represents."     
Mary Stuart Masterson, Founder, Executive Director, Stockade Works
"I am over the moon that Governor Cuomo has put his faith in us! Thanks to Ulster County Executive Mike Hein's tireless work on behalf of our shared vision to bring big time production to the Mid-Hudson Valley, the future is bright indeed! With this added 10% bump in the film tax credit, the Mid-Hudson Valley will be a go-to location for series television and film production.  We have the locations, the talent, the workforce, and the amenities producers want when choosing where to base their productions.  Now, they also have the economic incentive to say "yes" to the Mid-Hudson Valley. I can't wait to work where I live."
Laurent Rejto, Director of the Hudson Valley Film Commission
"We are extremely grateful to Ulster County Executive Michael Hein for keeping his eye on this legislation and for being the driving force to get the Film Tax Credits into law," said Laurent Rejto, Director of the Hudson Valley Film Commission. "Film and TV production brings a contemporary, clean, and socially responsible industry to the region and offers economic opportunities, increased living standards, and creates stronger communities by providing career and educational opportunities. Throughout this long process, County Executive Hein has not only represented Ulster County, but the entire region, in an effort to increase jobs and economic development by fighting on our behalf."