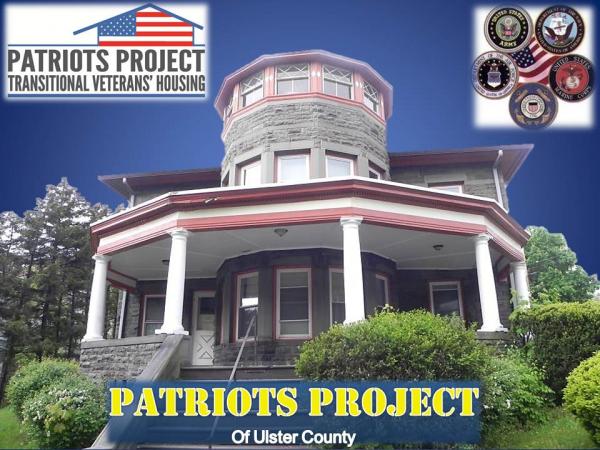 Veteran Patriots Project® of Ulster County . . . a new and Ulster County's only homeless Veteran facility.
Over 60,000 Veterans are homeless nationwide, and Ulster County's portion is estimated at 20-40 homeless Vets at any given time.  The reasons are many, with no local solutions to tackle veteran homelessness.
The Patriots Project® addresses this problem and needs the support of the community to become a reality.  A suitable house has been acquired, ideally located in Kingston, but significant renovations are needed to bring it on line.  Plans include 8 individual rooms, peer support common areas and services for health and rehabilitation. 
Our local veterans deserve a clean, safe, respectful roof over their heads while they work through the challenges of re-entry into civilian life, work and health.  Please support the Veteran Patriots Project®.
To view a list of Frequently Asked Questions about the Patriots Project, please click here. 
To view a list items needed for the Patriots Project and how to donate, please click here.