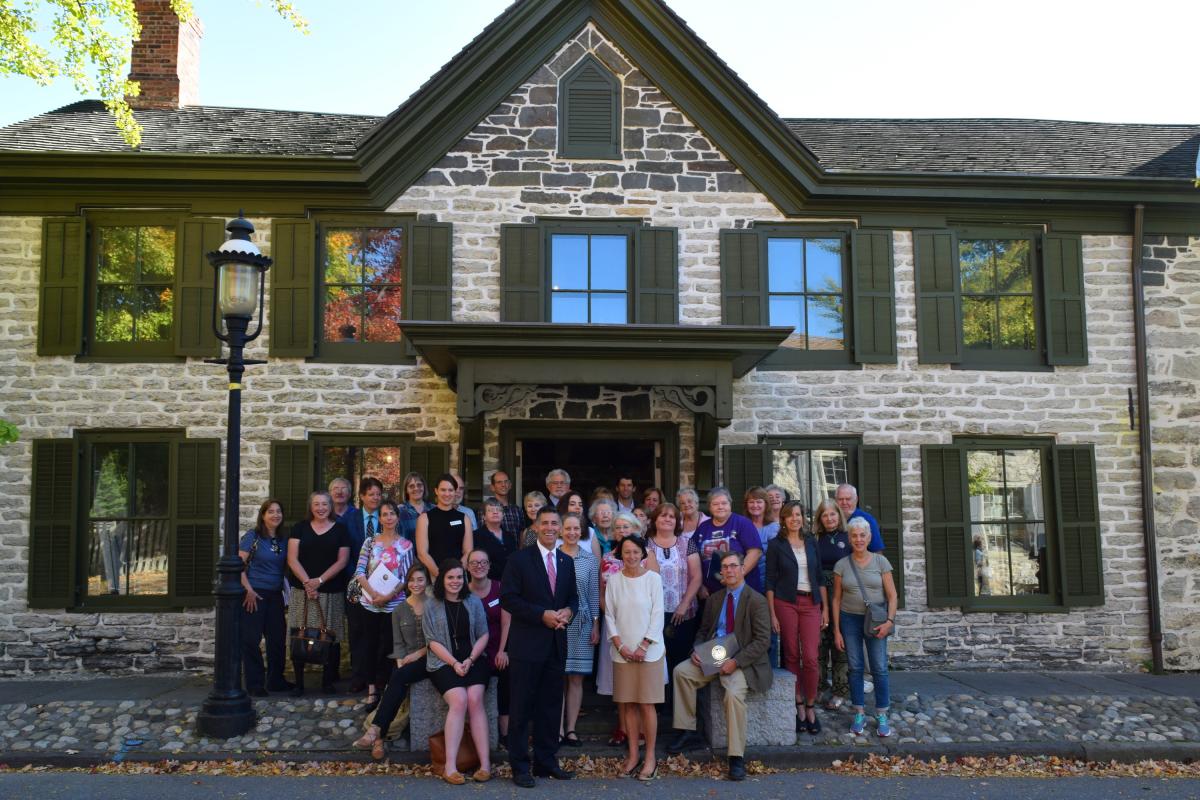 CountyExecutive Hein invites you to participate in the following events during Ulster County's 7th Cultural Heritage Week:
Cultural Heritage Week Calendar (October 13 - October 22)

Ulster County has an astonishing array of sites, structures, and objects that attest to its Revolutionary War, Civil War, industrial, agricultural, and political past and have historical significance. All have left their mark.  I invite you to learn about some of the amazing history that surrounds us and attend some of the many great events being held by many of our amazing organizations in Ulster County!
This year the Senate House holds a special significance as we commemorate the 240th Anniversary of the Burning of Kingston which is why it serves as the perfect backdrop to announce Cultural Heritage Week.  The Senate House State Historical Site was the place where the colonists shaped a newly created government and was at the time, the meeting place for the New York State Senate. During the burning of Kingston, American Colonists fled the Senate House with key possessions including important county and state capital records. Please make sure to visit during the week. 
I also want to highlight a special presentation arranged by Ulster County Historian Geoffrey Miller to commemorate the 100th Anniversary of the Founding of the New York State Troopers. Lieutenant Colonel R.H. Benziger will speak about Superintendent George Fletcher Chandler who was a Kingston physician, soldier, and the first Superintendent of the New York State Police.  Please see more information under "Ulster County" in the calendar.
---