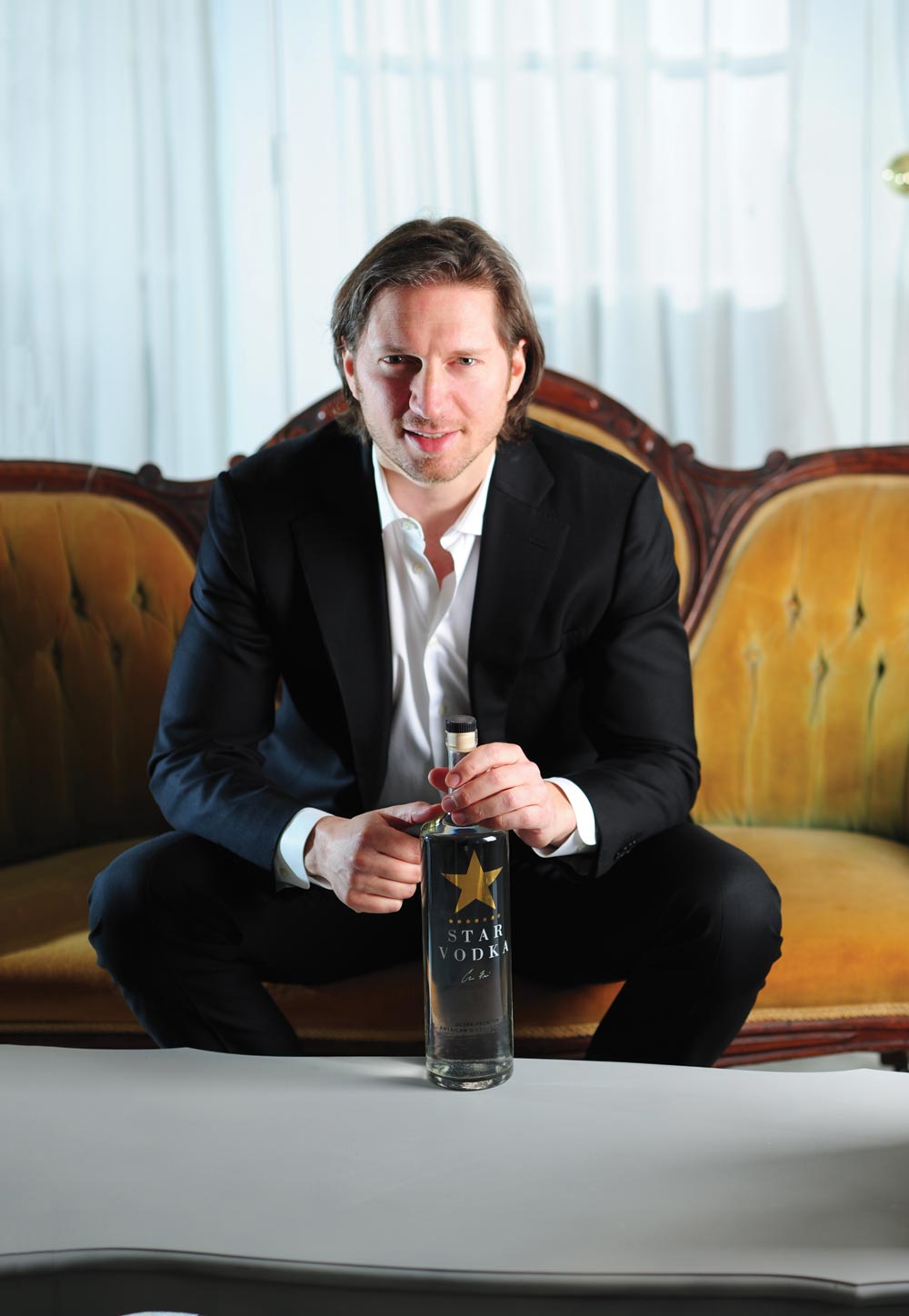 Posted September 12, 2017
"I'm going to make the smoothest, most refined vodka in the marketplace," says Charles Ferri, leaning forward on an antique couch in the back room of his wife's real estate office. Ferri plans to open Star Distillery at the site of a former monastery on the Hudson River in Esopus, distilling ultra-premium vodka, gin, and whiskey.  A hotel and wedding venue are also planned for the site.
Ferri created the Star Vodka concept five years ago as a gift he could leave with VIPs at the Star Room, his Hamptons' nightclub. The project took him to Moscow so he could see firsthand how some of the world's most renowned brands make vodka. Ferri was unimpressed. "They were creating something as inexpensively as possible and telling people to mix it," Ferri explains. He wanted a vodka so smooth it could be drunk on the rocks, and he realized he'd have to make it himself.
Opening a destination distillery in New York State was part of the plan all along, but Ferri was delighted that the stars aligned to bring him to the Hudson Valley, about 40 minutes' drive from his childhood home in East Fishkill. "We're right on the Hudson River, the most iconic river in the country," he says. Plus, the area's natural resources made it a perfect fit. "It's about the water—the Northeast has some of the best water in the country," he says. And the Hudson Valley is resistant to drought or water shortages that plague other areas.
Star Distillery's location couldn't be more advantageous. "The great thing about the Hudson Valley is, you're right between Albany, Saratoga, and New York City," Ferri explains. Because of interstates and several regional airports, sellers' markets in Boston, Philadelphia, and Canada are easy to access. Another unexpected bonus is the outpouring of support from local governmental officials from across the Hudson Valley, especially Ulster County.
Ulster County Executive Mike Hein and Suzanne Holt, director of the Office of Economic Development, have done everything in their power to make the process of opening Star Distillery as painless as possible, Ferri says. "When you're coming to a new region as a business owner it's so important to be welcomed, and they have really made this a nice and pleasant experience," Ferri says. But Ulster County officials gave Ferri more than just a welcome. They also offered financial incentives, and even helped Ferri secure $750,000 in highly competitive state funding. "Without all of them working together, we might not be where we are now," Ferri says.
As plans come together for the distillery, Ferri anticipates having the first batch of Hudson-Valley-made vodka and gin within 18 months. Almost immediately, he says, they'll also begin producing and barreling whiskey in the hopes of launching a new line as soon possible. Ulster County helps new businesses like Ferri's every day. Whatever it is your business needs, officials at Ulster County are here to help. Give us a call today to see the difference we can make.