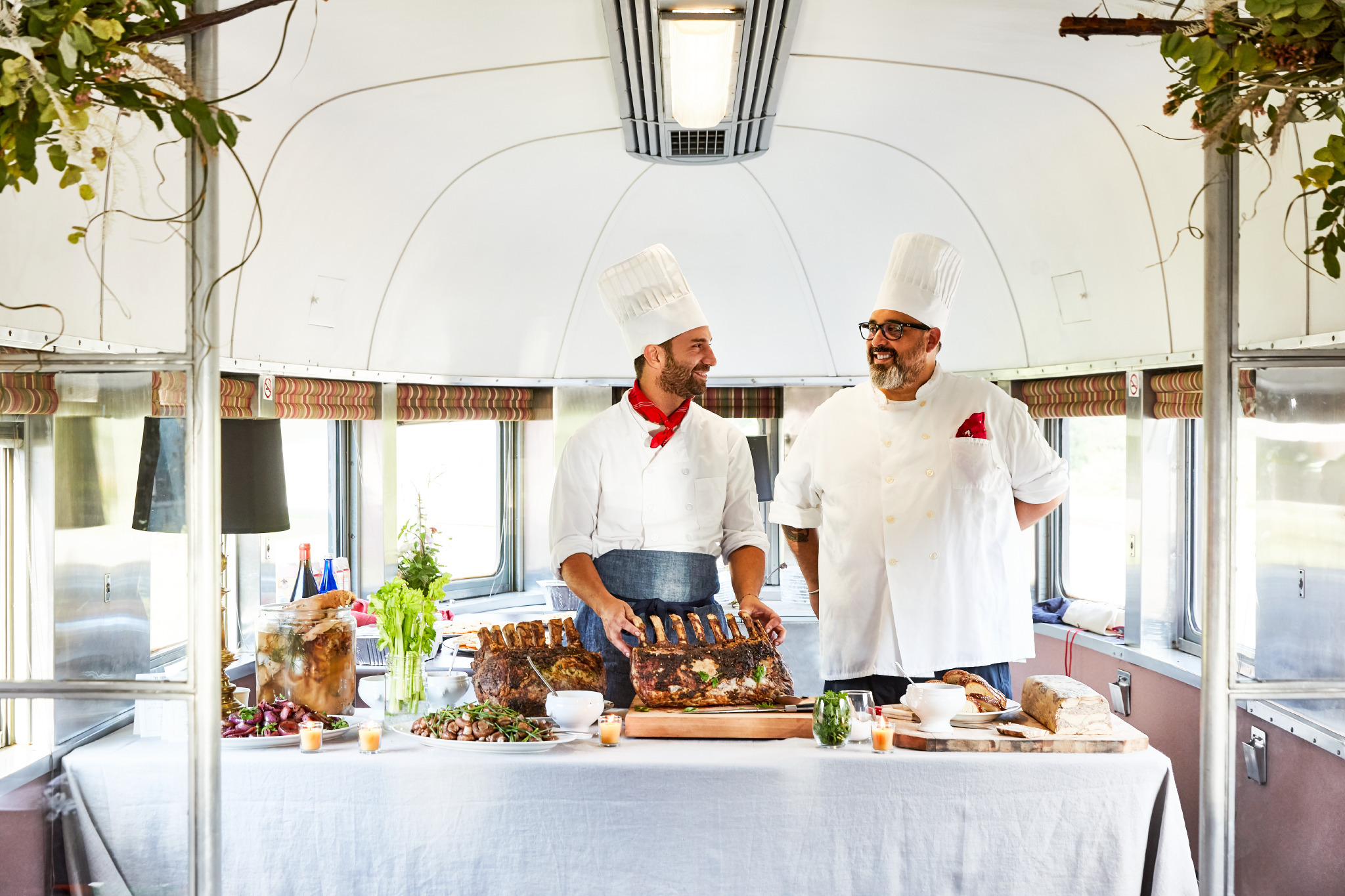 Posted November 28, 2018
Projects From Belleayre to Kingston Are Driving Increased Tourism and Restoring Connectivity Along the 38-mile County-Owned Corridor
Kingston, N.Y. – In a video news update issued on Tuesday, Ulster County Executive Mike Hein reported that significant progress is being made towards implementation of the County's policy for rail- and trail-related uses along the 38-mile Ulster & Delaware railroad corridor. The video is available online at https://youtu.be/FAVUWU_ImkM.
The video describes six distinct attractions that are utilizing or are scheduled to use the corridor, including:
The Delaware & Ulster Railroad, which plans to extend their scenic tourist train rides to the foot of Belleayre Mountain in 2019;

Rail Explorers, which began offering 8-mile rail biking excursions between Phoenicia and Boiceville in 2018;

The Empire State Railway Museum, which housed the headquarters for Rail Explorers in their recently-restored train station alongside the U&D in Phoenicia;

The Ashokan Rail Trail, which is currently under construction along the north shore of the Ashokan Reservoir;

The Catskill Mountain Railroad, which continues to expand ridership on themed train rides from Kingston; and

The Midtown Linear Park, which connects Midtown Kingston to the Uptown commercial district and the Kingston Plaza, and where temporary trail construction began in early November.
In December 2015, the Ulster County Legislature unanimously adopted a policy supported by the County Executive calling for segmented rail and trail uses along the County-owned corridor that runs from Midtown Kingston to Belleayre Mountain. For decades, most of the corridor remained unused – causing significant deterioration – and failed to generate additional economic activity for the businesses and communities along State Route 28, which parallels the corridor. The County's new shared-use policy seeks to improve access for more people, grow tourism, and help local businesses, too.
Ulster County Executive Mike Hein
"As we continue to make great progress on improving access and maximizing the value of this publicly-owned corridor, I'm thrilled to provide an update on the successes we're already seeing, including new local business investment," said Ulster County Executive Mike Hein. "This short video update gives a top-to-bottom picture of what's happening today, as we implement the shared rail-and-trail vision for the corridor. From Midtown Kingston to Belleayre Mountain, and at every step along the way, it's clear that great things are happening on the U&D, and the best is still yet to come!"
The video update is available on the Office of the Ulster County Executive Facebook, Twitter, and YouTube pages, or directly via the following link: https://youtu.be/FAVUWU_ImkM.
###
Photo (above): The dinner car during the 2018 Soiree on the Railway aboard the Rip Van Winkle Flyer, operated by the Delaware & Ulster Railroad, which plans to restore tourist trains to the base of Belleayre Mountain in 2019 as part of the expanded use of the 38-mile Ulster & Delware Corridor. Credit: Christian Harder.