Susan Koppenhaver, Director
1003 Development Court
Kingston, NY 12401
Phone: 845-340-3456 or Toll Free at 1-877-914-3456
Fax: 845-340-3583
It is the mission of the Ulster County Office for the Aging to assist and empower older adults and their families to live as independently as possible, with dignity and purpose.
Ulster County will strive to reach more older adults and expand upon its current services by bringing them to remote and  underserved areas of the County.  This includes new educational health promotion, service enrollment and senior advocacy program opportunities so they can stay in, and contribute to, their community.
To view the Ulster County Senior-Friendly Community Action Plan please click here.
The Office for the Aging is open and looks forward to seeing you.  Please be advised that visitors must wear a mask and maintain social distance guidelines.  If you are not feeling well please stay home. In addition, appointments may be made ahead of time by calling 845-340-3456.
Dear Ulster County Seniors!
Happy Fall!  Things are going to be getting cooler, and folks may not go out so much – please keep in mind that you need to stay active even when it's cold.  You can do lots of things to keep active – walk in your neighborhood.   When you are sitting, lift your legs up and down – move around your house safely.  Walk at the Mall – we have a Walking Club every Tuesday at 10:00 A.M. and it's year round!  As September was Falls Prevention Month, every month should be a fall prevention month, with you preventing your own falls, staying active, eating healthy, and avoiding things like the ER and doctor's visits – you are in charge!
October is always a time of transition to the winter months, and we know that will mean heat bills (see us for HEAP applications), furnace maintenance (see HEAP help) and if you have other fuel sources, most of them are covered.  We also haven't stopped offering lots of things to do, like Tai Chi classes, movies, Game Day, and very importantly, your Medicare Open enrollment begins October 15 – make your appointment now!  Our staff and volunteers are getting very busy already, and this year is no  exception – if you need to change your plans, and you struggle with online enrollment, that's what we are here for!
Don't forget that socialization during colder times is just as important – the congregate programs continue through the whole year, and all sites can accept more people – please consider having a nice meal, a chat with neighbors, and a relaxing lunch hour. 
Please note that beginning October 1st, you can ride the Ulster County Bus for free.
Be well!  Be Healthy!  Stay Active!
Susan Koppenhaver
Director
COVID-19 Booster Shots
Appointments should be made at https://vaccinateulster.com/. Walk-ins at Ulster County Point of Dispensing (POD) Best Buy site in Kingston, NY on Friday's from 11:00 A.M. to 7:00 P.M., but appointments being highly recommended due to demand. Pfizer and Moderna boosters are recommended for the following people who received the second dose of the COVID-19 vaccine at least six months prior:
A Johnson & Johnson booster is recommended for anyone 18 and older who is two or more months from having received the vaccine.  Some research indicates that an mRNA vaccine booster may benefit those who received a single dose of the Johnson & Johnson vaccine. It is recommended that people who received a Pfizer or Moderna series receive a booster of the same vaccine.The Moderna booster dose is half the amount of a first, second, or additional dose. However, if the same vaccine is not available or if a different COVID-19 vaccine is desired, any FDA-approved COVID-19 vaccine can be used for the booster dose, according to the FDA and CDC.Consult with your primary care physician to determine what is the best option for COVID-19 booster for you.   
Recovery Service Center 845-443-8888  RSC[at]co.ulster.ny[dot]us
Ulster County Executive Pat Ryan has established the Recovery Service Center in the wake of COVID-19.  The Recovery Service Center will assist the public on a wide range of topics including: helping direct callers to county and community resources and will allow callers to submit general inquiries and complaints.  The hotline will be able to assist callers with programs and services related to: food, housing, mental health support, employment, business, as well as continuing COVID-19 assistance. The RSC hotline will be available Monday - Saturday 9:00 A.M. to 5:00 P.M.
New York State GetSetUp free online classes for Seniors at https://www.getsetup.io/partner/NYSTATE
CLICK HERE for October 2022 The BUZZ NEWSLETTER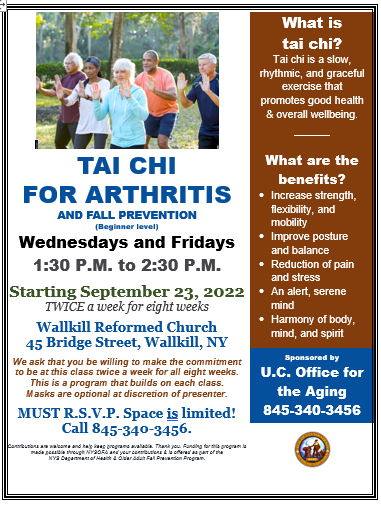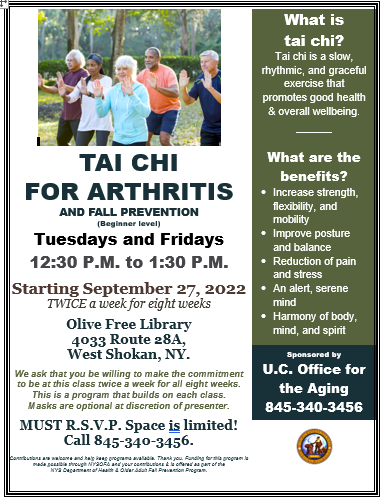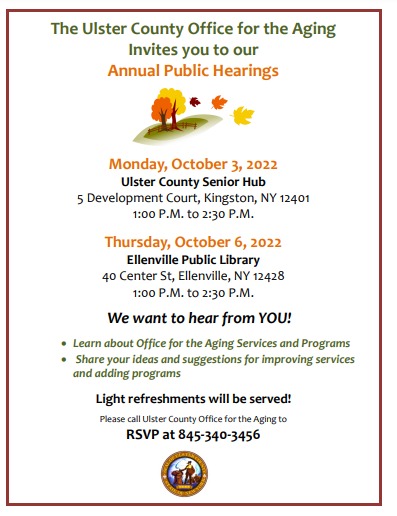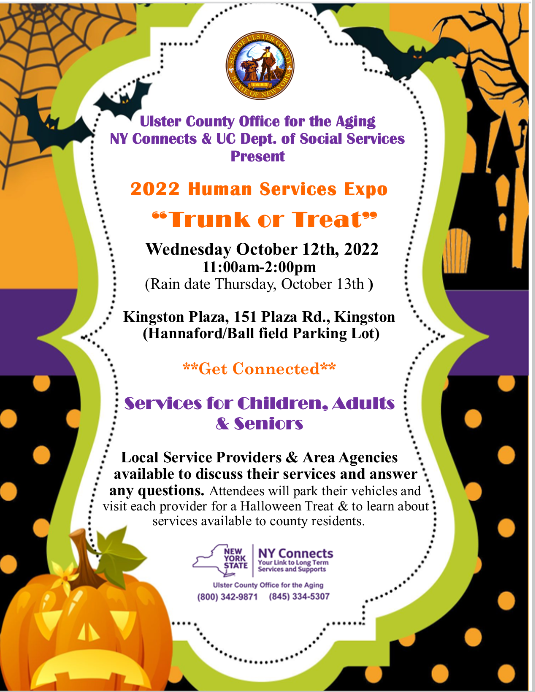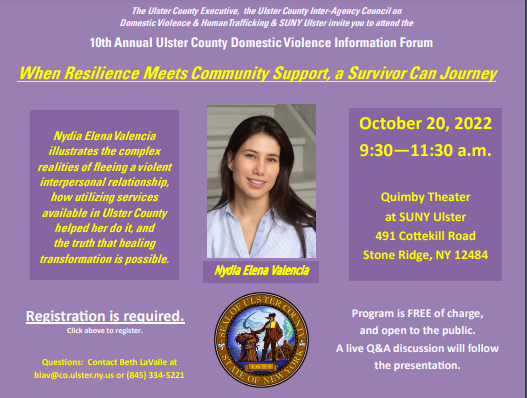 TO REGISTER https://form.jotform.com/222293672415153