Posted March 6, 2018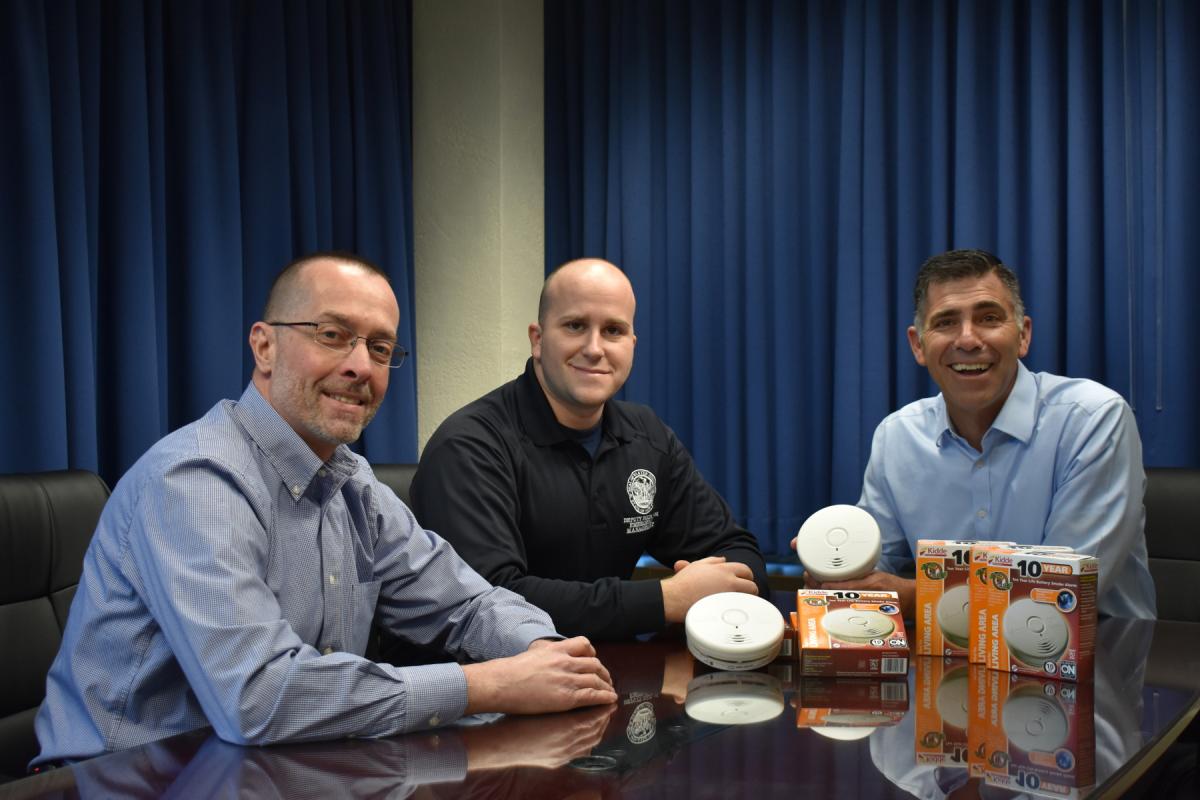 The Program Provides Free Smoke Alarms And Professional Installation For Seniors In Need 
Kingston, NY – Ulster County Executive Mike Hein announces that as part of the new Ulster County Smoke Alarm Installation Initiative, seniors in need will be eligible to receive smoke detectors and have them professionally installed at no cost. Ulster County received 250 smoke detectors as part of a grant from the New York State Association of Fire Chiefs (NYSAFC) to reduce fire-risk and injury to some of the County's most vulnerable populations. The Ulster County Department of Emergency Management and the Ulster County Office for the Aging are collaborating to distribute the smoke detectors. To date, the Office for the Aging has reserved 70 smoke detectors and 40 have been installed by the Department of Emergency Management.  This program is a component of the County Executive's Fire Safety Initiative which also provides and installs specialized smoke alarms for families with hearing impaired children.
Michael P. Hein, Ulster County Executive
"As County Executive, one of my most important responsibilities is the health and safety of Ulster County residents," said County Executive Hein. "Thanks to the partnership with the New York State Fire Chiefs Association, Ulster County will be able to provide for those in need, a limited supply of free smoke alarms complete with installation. Every life is precious and I am pleased that we can help some of our seniors obtain these potentially life-saving devices."
Everett Erichsen, Ulster County Fire Coordinator
"We want to ensure that the public is receiving the best fire protection and prevention possible and having a working smoke detector is crucial to achieving this," said Everett Erichsen Ulster County Fire Coordinator. "I commend County Executive Mike Hein and the New York State Fire Chiefs Association for helping to make this program available for those in need."
Statistics show that the risk of fire-related injury or death is compounded for those over age 65. According to the National Fire Prevention Association (NFPA) "At age 65, older adults are twice as likely to be killed or injured by fires compared to the population at large. By age 75, that risk increases to three times that of the general population — and to four times by age 85." Having a working smoke detector can cut the risk of fire-related deaths in the home by as much as 50%.
Ulster County residents who are age 65 and older, who qualify as a low or moderate income household, can call the Office for the Aging at 845-340-3456 today. 
Pictured above  (from left): Ulster County Director of Emergency Services Steven Peterson, Ulster County Fire Coordinator Everett Erichsen, and Ulster County Executive Mike Hein.