Posted December 14, 2017
The Budget Once Again Lowers Taxes While Increasing Services and Opportunity 
Kingston, N.Y. -- Ulster County Executive Mike Hein signed the 2018 County Budget, a $323.83 million financial plan, which lowers county property taxes for the fourth consecutive year, while simultaneously achieving important goals that can help improve the lives of many of Ulster County's most vulnerable residents.
"I am proud that my administration continues to lead the way on innovative programs that make a profound difference in the lives of the people of Ulster County, while continuing to protect property taxpayers with the lowest property taxes in almost a decade," said County Executive Mike Hein.  "Simply put, working in conjunction with the Legislature we have created a government that serves the people, protects the taxpayer, defends our environment and helps those of us most in need.  The bottom line is, we are focused on creating a model government that delivers for everyone."
The 2018 Ulster County Budget not only cuts the property tax levy to the lowest level since 2009, but it also provides funding for important social initiatives, such as the Restorative Justice and Community Empowerment Center. The facility and corresponding programming will assist the County in implementing 'Raise the Age' legislation, and work to reduce racial and ethnic disparities within the juvenile justice system while helping keep more youths in school and providing a second chance and a pathway to a brighter future.  The 2018 Budget also significantly expands the critical Lifeline program for seniors and eliminates any wait list for the service as part of an expansion of senior services.  A well-water testing program is also included and will help protect the health of Ulster County families by providing free water potability testing.
Additionally, the 2018 budget continues Ulster County's unprecedented investment in infrastructure by committing an additional $16 million to the 'Building A Better Ulster County' initiative to upgrade County roads, bridges and signage, bringing the four-year commitment to over $60 million.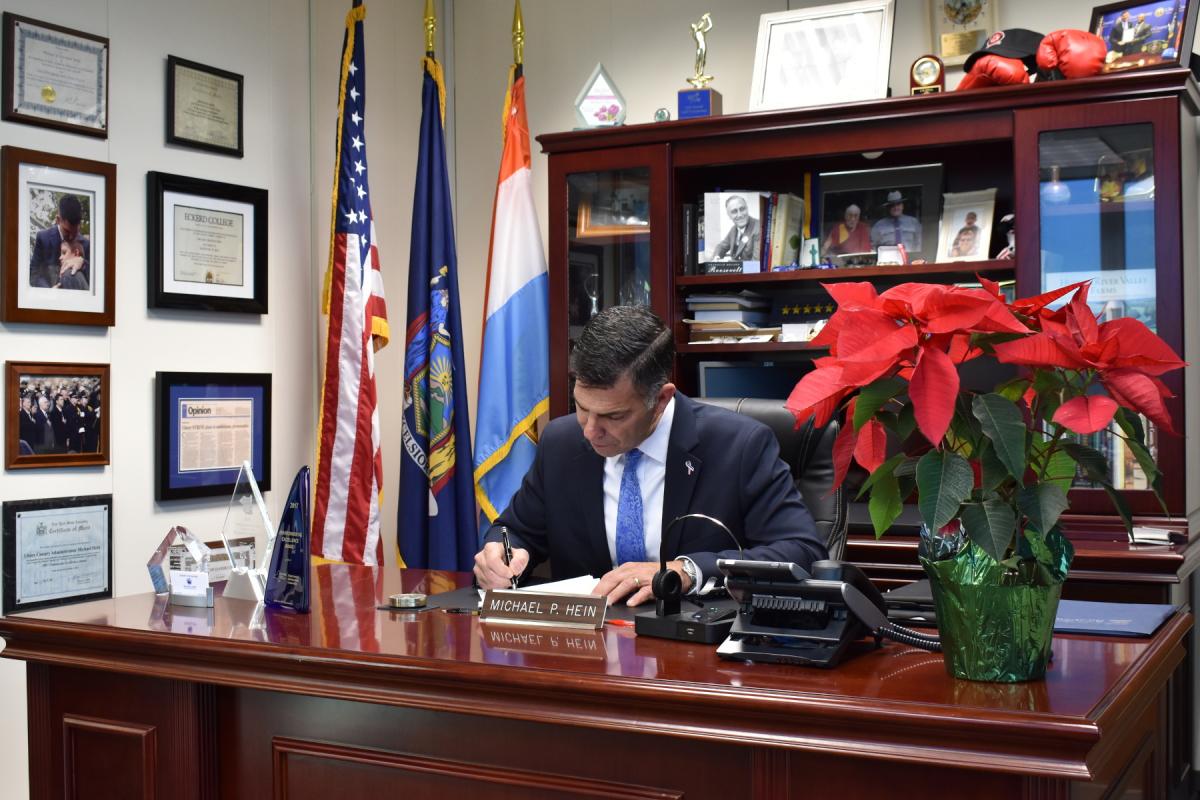 The Ulster County Legislature unanimously passed the County Executive's Proposed Budget with only a few minor changes on December 6th.