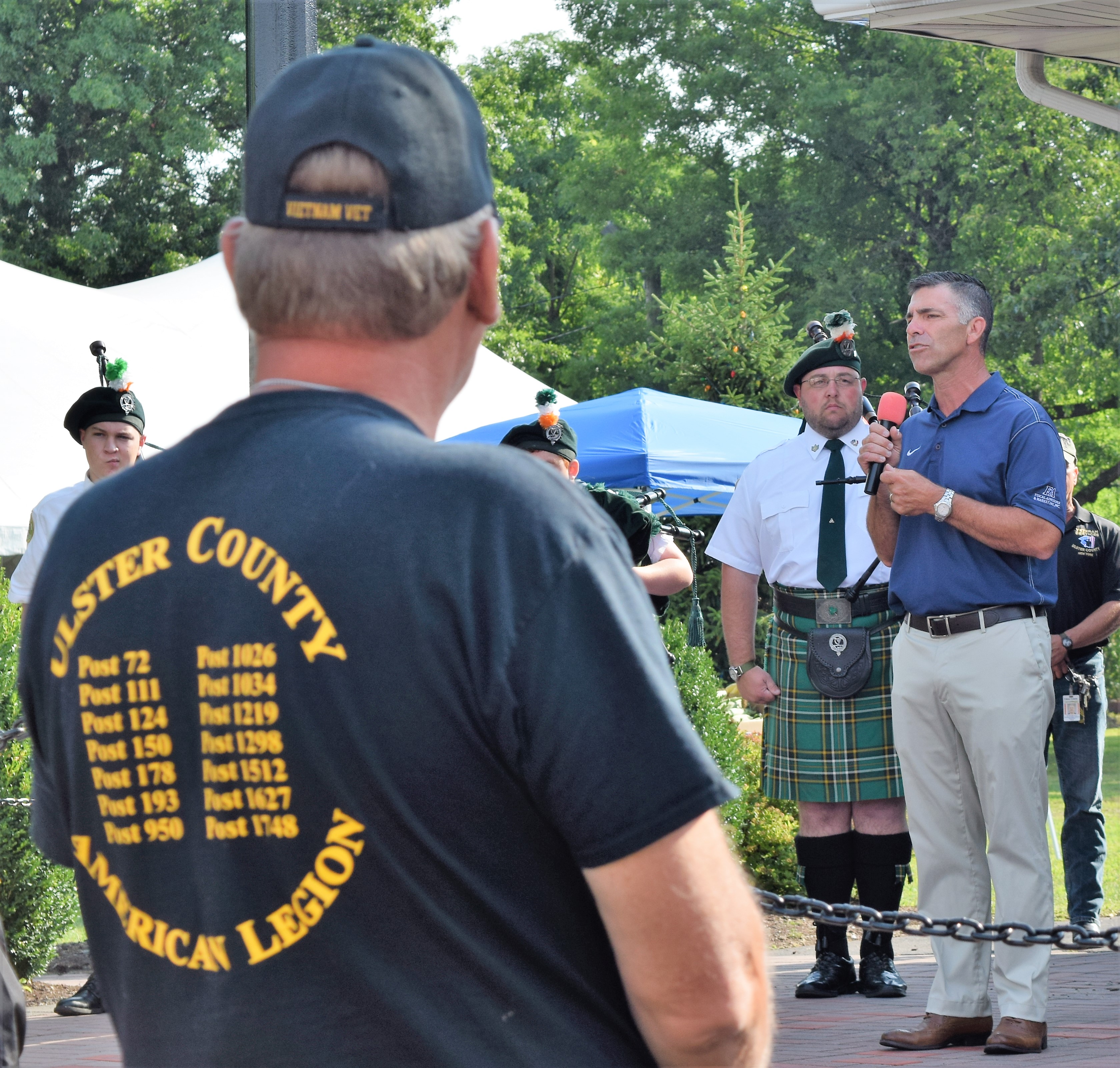 Posted August 1, 2018
Ulster County Continues Its Commitment To Veterans
KINGSTON, N.Y. – Ulster County Executive Mike Hein announces that the Ulster County Veterans Service Agency will host a Veterans Stand-Down on Friday, August 10th from 9:00 a.m. to 2:00 p.m.  The event will take place at the Ulster Hose 5 Fire Company, located at 830 Ulster Avenue in Kingston.  In addition to the opportunity for Veterans to network and visit with long-time friends, accredited service officers will be on-hand to discuss available benefits.  The event will also feature a VA clinic, employment and legal assistance, as well as the chance to browse military surplus clothing for those in need.
"The Veterans Stand Down is just one of the small ways we can show our appreciation and support to our Veterans for serving our county with honor and distinction," said Ulster County Executive Mike Hein.  "I hope all of Ulster County's Veterans are able to attend and learn about the many services available from our Veterans Services Agency and the Veterans Administration, while connecting with friends and enjoying great food and entertainment."
The event is free for all Veterans. Breakfast and lunch will be served and entertainment provided by DJ Brian.  Any Veteran who would like to attend but requires transportation is asked to call the Ulster County Veterans Service Agency at (845) 340-3190 to make arrangements or for further information.