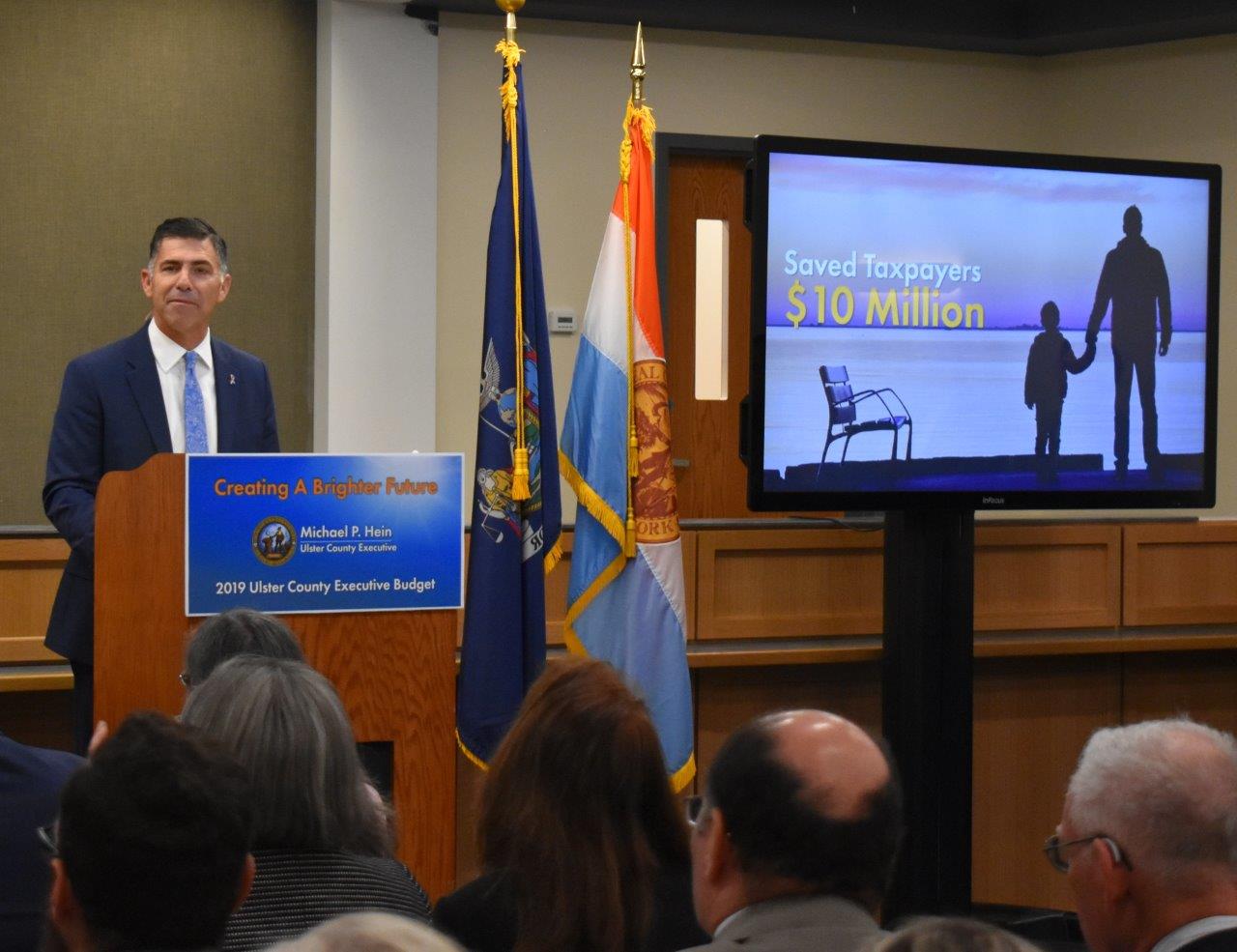 Posted November 7, 2018
S&P Global Rankings Cites Strength of County's Financial Management and Budgetary Performance as Factors Leading to Positive Rating
Kingston, N.Y. – Ulster County Executive Mike Hein is pleased to announce that the County has maintained its strong 'AA' overall credit rating in the latest S&P Global Ratings report. In recognition of the County Executive's commitment to excellence in fiscal management, the report notes that Ulster County's management is "strong, with good financial policies and practices." The report also credits the County for its budgetary flexibility, noting that the available fund balance is sufficient to allow for future capital spending and tax relief purposes.
"Especially as we move through the 2019 budget process, we are proud that bond rating agencies continue to acknowledge our financial strength under County Executive Hein's leadership," said Commissioner of Finance Burt Gulnick. "Our strong financial footing is the bedrock that allows us to pursue the County Executive's ambitious agenda for new and expanded County services, such as our $70 million investment in roads, bridges and trails and the Brighter Futures Initiative to positively impact generational poverty."
With the County's continued strength in the eyes of bond rating agencies comes a benefit to taxpayers in the form of lower borrowing costs. Particularly as interest rates continue to climb, a strong bond rating makes it possible for the County to continue to invest in long-term projects that require bond financing.
In its RatingsDirect® report, S&P Global Ratings has assigned a bond rating of 'AA' to Ulster County's previously issued bonds, which is consistent with last year's rating. The agency also noted that it sees Ulster County's financial condition as "stable," which indicates no anticipated change in the bond rating over the next two years. Credit ratings range from a top rating of 'AAA' to 'D' for cases where the debt is in default, or for debt issuers who have not met their financial obligations.