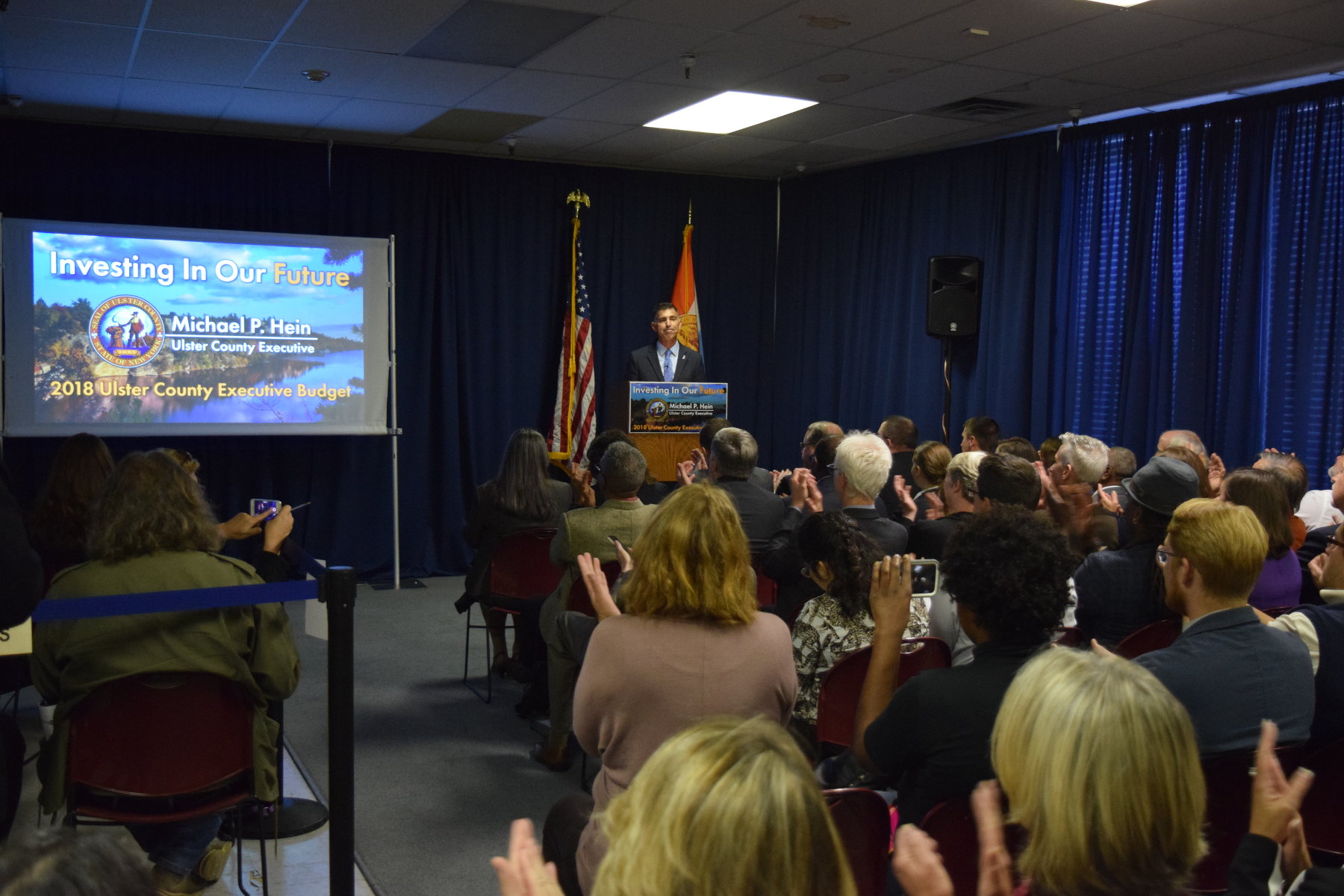 Posted December 18, 2017
Fitch Ratings Upgrades The County's Bond Rating To 'AA' And Lists Its Outlook As Stable

Kingston, N.Y. – Ulster County Executive Mike Hein is pleased to announce that Fitch Ratings has upgraded Ulster County's bond rating to 'AA' from its previous rating of 'AA-'. According to Fitch Ratings, the 'AA' bond rating is due to the County's "very strong financial resilience" and strong track record of maintaining stable financial operations during periods of economic recovery.
"We are pleased that Fitch Ratings has acknowledged the strong financial management of the Hein Administration to protect taxpayers, invest in infrastructure, and reinvent government," said Commissioner of Finance Burt Gulnick. "With that being said, we have turned our full attention to the 2018 budget that we expect may present additional challenges, especially with potential changes to the Affordable Care Act in Washington and the effect on healthcare and Medicaid costs."
A strong bond rating is beneficial to taxpayers by reducing the overall borrowing costs associated with standard bond issues. Fitch Ratings has assigned a bond rating of 'AA' to Ulster County's previous issued bonds which is an upgrade from the previous 'AA-' rating. Fitch Ratings long-term credit ratings range from a top rating of 'AAA' to 'D' for debt issues that are actually in default and for issuers who did not meet their financial obligations. Currently, S&P Global Ratings lists Ulster County's bond rating as 'AA', one of the highest ratings S&P Global Ratings offers.

###

Attachment: County Executive Mike Hein presents his 2018 Executive Budget in October