Posted May 15, 2019
We're hosting two Happy Hour events in NYC this year. We'll have complimentary small bites and drinks and the owners of both venues have established upstate business locations. Suzanne Holt, Director of the Ulster County Office of Economic Development (UCOED), will be there—and so will the venue owners—to answer your questions about why they love living and working in Ulster County. 
Please sign up using the EventBrite links below.
Happy Hour – Brooklyn Cider House
1100 Flushing Avenue
Brooklyn, NY 11237
Tuesday, June 18, 2019
6:00 PM – 8:00 PM
Happy Hour – Lite Brite Neon
232 3rd Street, #C102
Brooklyn, NY 11215
Tuesday, September 10, 2019
6:00 PM – 8:00 PM
And, mark your calendar for our October 5 bus trip during leaf peeping season. Our bus will pick you up and bring you back to NYC—with a day of Ulster County networking and fun in between! Send us an email with October 2019 Ulster County Bus Tour in the subject line if you want more info.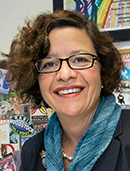 Suzanne Holt relocated to the Hudson Valley with her husband, a tech exec, and their daughter. After spending six months researching and visiting many communities north of NYC, they chose Ulster County for its quality of life, career opportunities, schools, outdoor activities and proximity to the city. Suzanne's got first-hand knowledge about deciding to move out of the city and has helped hundreds of business owners over the past decade—and she can help you, too.
Our staff is always happy to answer your questions about expanding, setting up or relocating your business in Ulster County. We will introduce you to the local professionals and services you need to make a smooth transition to upstate living. We will also share information about funding incentives and locations for your business.
Give us a call at (845) 340-3556 if you would like to schedule a meeting in Ulster County. Otherwise, please register for these events and we'll see you then!