Substance Abuse is a complex public health challenge that affects individuals and families from all walks of life. Here in Ulster County, we take the challenge seriously and we devote substantial effort and resources help prevent substance abuse and to help people to find the services they need to begin a path to recovery.

IF YOU OR SOMEONE YOU KNOW IS EXPERIENCING A SUBSTANCE ABUSE CHALLENGE, ULSTER COUNTY HAS NOW PUT INTO PLACE A FAMILY ADVOCATE WHO CAN HELP CONNECT PEOPLE TO AVAILABLE TREATMENT AND RECOVERY SERVICES, AS WELL AS HELP THEM TO OBTAIN ALL OF THE INSURANCE BENEFITS THAT THEY MAY BE ENTITLED TO. FOR MORE INFORMATION CALL CAROL SUTCLIFFE, FAMILY ADVOCATE, AT ULSTER PREVENTION COUNCIL - 845-458-7455.
Welcome to, "Building Hope, Breaking Down Walls"; a four-part video series discussing opiate and heroin addiction, recovery, intervention, and treatment resources within Ulster County, New York. This series is produced and presented by the Greater New Paltz Community Partnership and their sponsors.
BUILDING HOPE BREAKING DOWN WALLS 1 - One Person's Story
BUILDING HOPE BREAKING DOWN WALLS 2 - Warning Signs Symptoms Resources
BUILDING HOPE BREAKING DOWN WALLS 3 - Tips and Tools for Families and Loved Ones
BUILDING HOPE BREAKING DOWN WALLS 4 - Woodstock Outreach Initiative
Seeking Treatment for Substance Abuse? Check Out the NYS Office of Alcohol and Substance Abuse Services - Bed Availability Dashboard for Real Time Openings
Opioids a Public Health Crisis - A Community Response: a presentation by Carol Smith, MD, MPH - Ulster County Commissioner of Health and Mental Health
Legislation is now pending in the NYS Assembly and NYS Senate that would require pharmacies to take back unused medications. Since we know that over 1/2 of the highly addictive opioid pills on the streets come from our medicine cabinets, we are urging everyone to write their representatives to support this important public health measure. Click here for details and a list of NYS representatives. 
NYS ATTORNEY GENERAL  SCHNEIDERMAN OFFERS ASSISTANCE FOR INDIVIDUALS AND FAMILIES SEEKING SUBSTANCE ABUSE AND MENTAL HEALTH TREATMENT 
New York State Residents Encouraged To Call Attorney General's Health Care Helpline For Assistance Obtaining Treatment 
Helpline Aims To Hold Health Insurers To Legal Obligation To Provide Necessary Medical Care
NEW YORK – Attorney General Eric T. Schneiderman today announced that his office is offering assistance for individuals and families seeking substance abuse and/or mental health treatment. New York's mental health parity law, known as Timothy's Law, was enacted in 2006 and requires that insurers provide broad based coverage for the diagnosis and treatment of mental health disorders at least equal to coverage provided for other health conditions. The New York Insurance Law also requires health plans to administer substance abuse treatment coverage consistent with the federal Mental Health Parity and Addiction Equity Act, which was enacted in 2008, and prohibits health plans from imposing greater financial requirements or treatment limitations on mental health or substance use disorder benefits than on medical or surgical benefits.
In order to help protect the rights of patients, Attorney General Schneiderman today issued an alert encouraging those seeking treatment or facing barriers with their health insurer to call his office's Health Care Helpline at 1-800-428-9071. 
Over 1/2 of the Highly Addictive Opioid Drugs on the Streets Come from Our Medicine Cabinets. Help Keep Your Unused Medications Off the Street and Out of the Wrong Hands. Click here for Medication Collection Box locations in Ulster County.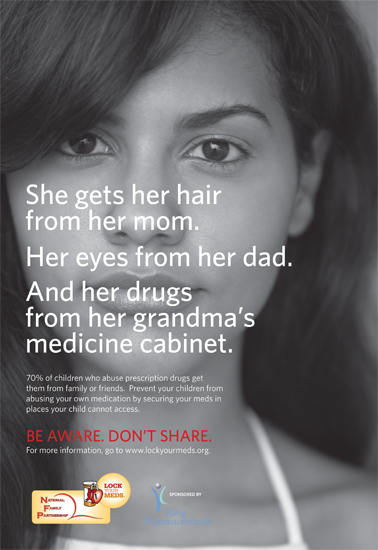 Each year in the United States, more than 71,000 children aged 18 and younger are seen in emergency rooms for unintentional overdoses of prescription and over-the-counter drugs.
More than three in five teens say prescription pain relievers are easy to get from parents' medicine cabinets; half of teens say they are easy to get through other people's prescriptions; and more than half say prescription pain relievers are "available everywhere." 
The most common medications accidentally taken by children are acetaminophen, opioids or benzodiazepines, cough and cold medicines, nonsteroidal anti-inflammatory drugs (NSAIDs) and antidepressants.
Among young people ages 12-17, prescription drugs have become the second most abused illegal drug, behind marijuana.
Teens ages 12-17 have the second-highest annual rates of prescription drug abuse after young adults (18-25).
The most recent research on deaths in the U.S. due to poisoning over a five-year period (1999-2004) shows that nearly all poison deaths in the country are attributed to drugs, and most drug poisonings result from the abuse of prescription and illegal drugs.
Teens are abusing prescription drugs because they believe the myth that these drugs provide a medically safe high.
Whether you're a parent, coach, teacher, or community leader, learn more about how you can do your part to curb teen drug abuse through a hands-on workshop: Maximize your Role as a Teen Influencer: What You Can Do to Help Prevent Teen Prescription Drug Abuse. All the materials which were developed by the National Council on Patient Information and Education along with the Substance Abuse and Mental Health Services Administration (SAMHSA) enable and equip role models to present the "Teen Influencer" program to their friends, work colleagues, fraternal or community groups to which they belong can be found free of charge at www.talkaboutrx.org.

Family of Woodstock's textmeback.org textline is a dynamic new textline service for youth and adults to access help via text messaging on mobile devices or chat via web browser on any platform. Contact textmeback.org for issues involving drug abuse, domestic violence, bullying and other issues involving personal safety, mental health services, housing (or shelter), concerns about the well-being of loved ones, crisis situations, education, and questions about resources in the Ulster County community.
Check Out the Winners in Ulster Prevention Council's 2016 Substance Abuse Prevention Media Contest
Best Video: Morgan Smith and Bridgit Franza - "I Bet They Will Notice This"
Best Poster: Dakota Depuy -  "Heroin Kills the Pain" 

 Public Service Announcement: Gavin Rosario and Masiah Otero - "Make the Right Choice" Rap
Prevention Programs and Resources
The Ulster Prevention Council was formed in 2007 as the Ulster County Substance Abuse Prevention Board with the goal to assess and address local needs. Currently the Council offers a wide array of resources, trainings and evidence-based educational programs throughout Ulster County, and also coordinates the Prescription Drug Abuse Task Force.
(845) 458-7406
100 Aaron Court in Kingston
Contact Ulster Prevention Council to learn more about their extensive prevention activities and initiatives, along with available Substance Abuse coalitions in your local Ulster County community. You can also learn how you can pitch in to help keep your family and community safe and free from the scourge of substance abuse.
Prescription drugs, especially painkillers, can be highly addictive and often lead to the abuse of more serious drugs. Help keep your unused and expired prescription off the streets and out of the wrong hands. Ulster County has medication collection boxes located throughout the area. Click here to find one near you.
Mental Health Association in Ulster County
The MHA mission is to engage all people in achieving their optimal mental health by providing innovative and compassionate services that educate, advocate, prevent and heal.
To achieve its mission, the MHA sponsors a variety of educational, advocacy and service programs, including mental health education, rehabilitation, residential services, family and youth support services, and therapeutic foster care.
MHA in Ulster County, Inc.
PO Box 2304 Kingston, NY 12402
(845) 339-9090
Tobacco-Free Action Coalition (TFAC)
Public health education campaigns devoted to raising awareness of the serious health consequences of tobacco use.
(845) 943-6070
741 Grant Avenue in Lake Katrine 
Educational services designed to prevent alcohol- and drug-impaired driving and to reduce the number of drug- and alcohol-impaired driving deaths, and personal injury crashes. The program is funded with fines paid by those convicted of DWI/DWAI/DWAID.
(845) 340-3448
Ulster County Law Enforcement Center
Addiction Treatment Programs
Sober Living, Housing, and Treatment for Substance abuse. This program offers approximately 6-9 months of sober housing.
11 Overbaugh Street in Saugerties NY
(845) 246-2645
Bridge Back
The Bridge Back of HealthAlliance Hudson Valley is a licensed outpatient substance abuse clinic. The Bridge Back offers comprehensive, outpatient substance abuse services to individuals, groups, and families; with several specialized service areas. Services include: Adolescent Program (ages 14-18), Adult Day Rehabilitation Program, Three Intensive Outpatient Programs (AM, PM, and also in our Saugerties Clinic), Aftercare Program, Early Recovery, Early Recovery Program and Special Issues Program.
Outpatient Addiction Treatment Programs
10 Barbarosa Lane in Kingston & 2905-2 Route 9W in Saugerties
Contact Al Nace, Director of Outpatient Services 
(845) 943-6091
Methadone Treatment Program
2 Barbarosa Lane in Kingston 
Contact Al Nace, Director of Outpatient Services 
(845) 943-6022
Benedictine Inpatient Rehabilitation and Addiction Treatment, Including Detoxification and Rehabilitation
105 Mary's Avenue in Kingston
Contact Kristen Bird, Director of Inpatient Services 
(845) 334-4705
Stratton VA Medical Center
Serving Veterans and community members 18 years of age or older who are experiencing intoxication, mild to moderate withdrawal symptoms, or a situational crisis due to withdrawal. Patients must be medically and psychologically sub-acute and able to perform their own activities for daily living (ADLs).
113 Holland Avenue in Albany NY, Unit 7D
(518) 689-3094
Sober Living, housing, and substance abuse treatment for adults with disabilities.
101 Inwood Avenue in Poughkeepsie, NY
(845) 452-1913
St. Joseph's Addiction Treatment and Recovery
Short-term, in-patient alcohol and substance abuse treatment program for detoxification and drug treatment services.
7 Fallkill Place in Poughkeepsie
(845) 483-7051
Never Alone is a long-term, 6-12 month, 22-bed coed inpatient program for adolescents who are chemically dependent. Never Alone is licensed by the NYS Office is Alcoholism & Substance Abuse Services (OASAS). Separate programs for males and females are offered. Specialty areas include: individual and group therapy, family therapy, behavioral interventions, educational lectures, relapse prevention training, anger management, trauma treatment, psychiatric care, and recovery groups. Long-term residential programs and sober living supports offered.
Hours: Admissions Weekdays 9AM-5PM
Never Alone
20 Crofts Road
Hurley, New York 12443
(845) 339-4272 
Spectrum Behavioral Health Management Services
Outpatient alcohol and substance abuse treatment program.
514 Haight Avenue in Poughkeepsie
(845) 485-3500
Residential long-term treatment (30 days or more) program and housing services for men and women struggling with addiction, military veterans, mothers and babies, families, homeless  New Yorkers, and the elderly.
751 Briggs Highway in Ellenville NY
(845) 647-8006
767 Cape Road in Ellenville NY
(845) 647-6575
Step One is a NYS OASAS certified outpatient alcohol and substance abuse treatment program that offers a range of services to adolescents and adults, including specialty programs for DWI and MICA populations, as well as provides forensic evaluations for court ordered clients. Treatment is provided through individual, group, family and couple's therapy. Step One has specialized programs to meet the individualized needs of those seeking help. Programs include: Phase Program, Adolescent Program, Intensive Morning Outpatient Program, Young Adult Services, Forensic Program (Probation, Courts), Family Program, DWI Program, Psychiatric Services, Marijuana Early Intervention Program, & Specialty Groups.
For more information contact: Christopher Dennehy, Program Director in Highland, NY at (845) 691-9191 or Vincenza Freeborn, Program Director in Ellenville, NY at (845) 647-5400
Highland Clinic 
106 Vineyard Avenue 
Highland, NY 12528
Ellenville Clinic 
83 North Main Street 
Ellenville, NY 12428
Short-term, in-patient alcohol and substance abuse treatment program for detoxification and drug treatment services.
117 Seward Avenue in Middletown NY
(845) 341-2500
In-patient detox and drug treatment program.
500 Milan Hollow Road in Rhinebeck NY
(845) 266-3481
Inpatient and Outpatient substance abuse treatment services for adolescents ages 12 to 18. Services include Gender-specific Rehabilitation, Detox Programs, Family Services, and the new Equine Therapy Program. Most insurances and self-pay accepted. Self-referrals are welcome.
162-bed licensed facility, providing inpatient treatment for those suffering from addiction to alcohol or drugs. We are situated on a tranquil 54-acre site in Carmel, NY.
Inpatient substance abuse treatment program provides separate units for adolescents (12-18 yr. old), adult male and female units and detoxification for adolescents and adults. Arms program is based on 12-step model integrated with CBT, Motivational Interviewing and Stages of Change approach. The treatment program is multidisciplinary in scope and individualized in approach.
Treatment team includes physicians, psychiatrists, nurses, certified alcoholism and substance abuse counselors, social workers, family specialists and activities specialists. Adolescent team includes a licensed teacher, who provides the youth with daily tutorial services and communicates with the home school.
Our approach incorporates a holistic philosophy of recovery. With that in mind we have developed a Wellness program which includes swimming, weight room, yoga and acupuncture along with many other activities. An Expressive Art Therapy is utilized to help patients express themselves through alternative non-verbal methods. 
Contact Eric D'Entrone, Regional Coordinator, at (646) 529-7609.
Or call the Intake Department at 1-888-227-4641.
Arms Acres
75 Seminary Hill Road
Carmel, New York 10512 
Lexington Center for Recovery
Short-term in-patient detox and drug treatment program.
6529 Springbrook Avenue in Rhinebeck NY
(845) 876-2006
NYS OASIS certified short-term, in-patient Drug and Alcohol Addiction Treatment Program for detoxification and substance abuse treatment, including the unique elderly substance abuse treatment program.
5 Ridgewood Road in Kerhonkson
(845) 626-3555
Residential, long-term treatment program and housing service for people in recovery.
21 Franciscan Way in Graymoor NY
(845) 335-1101
First Step Inpatient Detox and Drug Rehabilitation Programs
First Step is a compassionate, confidential, hospital-based medical detoxification and rehabilitation program. for adults and adolescents ages 12 and older. We believe that addiction is a treatable disease. Hospitalization provides medical management for severe alcoholism or narcotics withdrawal. The Detoxification Program features: 24 admissions, a hospital based setting, and an ability to work quickly and easily with all referral sources. The In-Patient Rehabilitation Program features: 7 day a week admissions, a hospital-based setting, direct admissions to the programs, quick and easy access to all referral services. First Step is one of the few programs of its kind that accepts pregnant women. First Step addresses special needs such as pregnancy, HIV+/AIDS, MICA, methadone maintenance, and other serious medical problems.
First Step Detoxification and Rehabilitation Programs
HealthAlliance Hospital 
105 Mary's Avenue in Kingston, NY
(845) 334-4705
Residential long-term treatment (30 days or more) program and housing services for people in recovery.
141 South Avenue in Poughkeepsie NY
(845) 428-8229
Residential long-term treatment (30 days or more) program and housing services for people in recovery ages 15-23.
5803 Route 42 in Fallsburg NY
(845) 434-3370
Turning Point at St. Francis Hospital
Short-term (less than 30 days) in-patient alcohol and substance abuse treatment program for detoxification and substance abuse treatment. The program highlights 50 Inpatient Rehab beds, Outpatient programs, safe and supportive environment, methadone maintenance, spirituality program, transportation, and gender specific therapeutic groups, as well as focused treatment Tracks for MICA , Anger Management, and Early Recovery/Relapse Prevention.
241 North Road in Poughkeepsie NY
(845) 483-5511
Private residential chemical dependency treatment facility situated on 32 wooded acres. Easily accessible from all major cities in the Northeast, the facility offers comprehensive services for the treatment of alcoholism and substance abuse in a beautiful, tranquil setting conducive to recovery. Conifer Park provides drug and alcohol rehabilitation for adolescents with a treatment program designed to explore the relationship between substance abuse and emotional/behavior problems inherent to adolescents. The programming is highly structured to foster both positive peer support and provide a safe therapeutic milieu in which each patient can address emotional and behavioral changes necessary to promote and maintain recovery. Treatment also focuses on addressing the impact of chemical dependency on the family system. During the school year, a strong tutorial component maintains a vital link between the treatment professionals and school personnel to maintain consistency throughout the adolescent's treatment and to facilitate successful re-entry back into the school environment. Conifer Park's Adolescent treatment approach utilizes Motivational Enhancement and Cognitive Behavioral therapies. Length of stay is based upon clinical need and health care benefits, allowing some adolescents to stay up to 42 days in treatment at needed. Families are also encouraged to attend the one-day Family Program in order to assist them in the recovery process.
Contact Eric D'Entrone, Regional Coordinator, at (646) 529-7609.
Or call the Intake Department at 1-888-227-4641.
Conifer Park
79 Glenridge Road
Glenville, NY 12392
Mid-Hudson Addiction Recovery Centers & Sober Living
Residential, long-term treatment program and housing service for people in recovery.
230 Church Street in Poughkeepsie NY
(845) 452-9168
Residential, long-term treatment program and housing service for people in recovery.
3151 Stoney Street in Shrub Oak NY
(888) 671-9392
Veterans Affairs Health Care Upstate NY
Coordination of Veteran care including alcohol and substance abuse evaluation, relapse prevention, 12-Step Approaches, counseling, quitting tobacco program, medications to reduce cravings, and residential treatment.
113 Holland Avenue in Albany NY, Building 67
(518) 626-5386
Residential, long-term treatment program and housing service for people in recovery.
43 Fox Hollow Road in Rhinebeck NY
(845) 876-5400
Understand Your Rights for Substance Abuse Treatment and Insurance Coverage  
Entender sus Derechos para el Tratamiento de Abuso de Sustancias y Cobertura de Seguros
HELPFUL RESOURCES AND INFORMATION 
NYS Substance Abuse Hotline (Confidential Assistance Available 24/7): 1-877-8-HOPENY/1-877-846-7369
Substance Abuse and Mental Health Services Administration (SAMHSA)
Heroin/Opioid Overdose Prevention Tookit (from: SAMSHA/Substance Abuse and Mental Health Services Agency)
Kitchen Table Toolkit (A Guide for Discussing Substance Abuse with Your Kids)
Talk2Prevent (a great tool to help you talk to young people about alcohol and substance abuse)
New York State Office of Alcoholism and Substance Abuse Services (OASAS)
Ulster County Youth Risk Survey (provides an excellent overview and data regarding substance abuse perceptions and use among middle and high school students throughout Ulster County)
Ulster County Department of Mental Health
ULSTER COUNTY MOBILE MENTAL HEALTH  
Mobile Mental Health is operated by ACCESS: Supports for Living, between the hours of 1PM - 11PM. Call 1-844-277-4820.  Connect with a trained counselor when stress, depression or other mental health issues create a personal crisis. Help is only a phone call away. Your call with a trained counselor will be kept confidential.  This service is available to all Ulster County residents at NO CHARGE.