With a Charter form of government in Ulster County, the executive authority is vested in an independently elected County Executive who is responsible for the proper administration of all County affairs. The County Executive is elected to a 4-year term. As the chief executive, some of the County Executive's authority includes:
Serving as the chief budgetary officer of the County, and as such, preparing and submitting the annual budget, capital program, and accompanying message;
Appointing all department heads and other officers and employees;
Supervising and directing every executive department of County government;
Conducting collective bargaining negotiations with the legally designated bargaining agents of the county employees;
Approving or vetoing in writing every proposed local law, and the appropriate resolutions.
Meet County Executive Mike Hein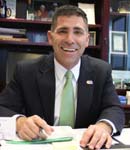 As Ulster County's first and only County Executive, Mike Hein has proven to be a highly effective leader with a statewide reputation as a reformer. He has completely transformed County government, with a focus on delivering high quality services in the most efficient manner possible and always putting the people of Ulster County first. To protect taxpayers while continuing to deliver essential services, the County Executive makes the same difficult choices many families across the nation make every day. He demonstrated his commitment to taxpayers in 2013 by producing a budget with a in decrease Ulster County's real property taxes. This effort is one among many County Executive Hein has undertaken to ensure that Ulster County continues to be a great place to live, work, visit and raise a family for decades to come.
Executive Staff
Chief of Staff Adele B. Reiter

Adele Reiter has a Bachelor of Arts from the State University of New York at Stony Brook, a Juris Doctorate from Temple University School of Law, and is admitted to practice law in New York State. She began her career as an Assistant District Attorney in Bronx County, New York. Since moving to Hurley, New York in 1983, Adele has worked as the in-house counsel for a healthcare organization, in private practice, as Deputy Corporation Counsel for the City of Kingston, and prior to this position, as Deputy Ulster County Treasurer. Adele has volunteered her time with the Ulster County Council of Girl Scouts, the Mental Health Association of Ulster County, Kingston Hospital Foundation, the Women's Health and Fitness Expo and other local organizations. She currently resides in Hurley with her husband Paul.
Deputy County Executive Ken Crannell

Ken Crannell has Bachelor and Masters degrees in Public Administration from the State University of New York at Albany. He has 20 years experience in the public sector in New York, including positions as the Deputy County Executive for Administration for Suffolk County, New York and Legislative Director for the New York State Association of Counties. He currently resides in New Paltz with his wife Lisa and two daughters.
Deputy County Executive Marc Rider

After graduating cum laude from Pace University School of Law, Marc Rider holds a Juris Doctor and Environmental Law Certificate.  He has served as an Ulster County Assistant County Attorney and the Ulster County Director of Purchasing.  He currently resides in Rifton with his wife Natalie and their two daughters.
Budget Department
Budget Director Burt Gulnick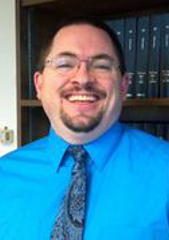 Burt Gulnick earned a Bachelor of Science Degree in Accounting from Clarkson University. He has been with Ulster County since 1995 and worked in the County Administrators Office as a Management Analyst from 2000 to 2006. In 2006, Burt was appointed Deputy Treasurer, which became the position of Deputy Commissioner of Finance in 2009. He served in that position until 2012 when he was appointed Commissioner of Finance. Burt resides in Kingston with his wife Heather and two children.