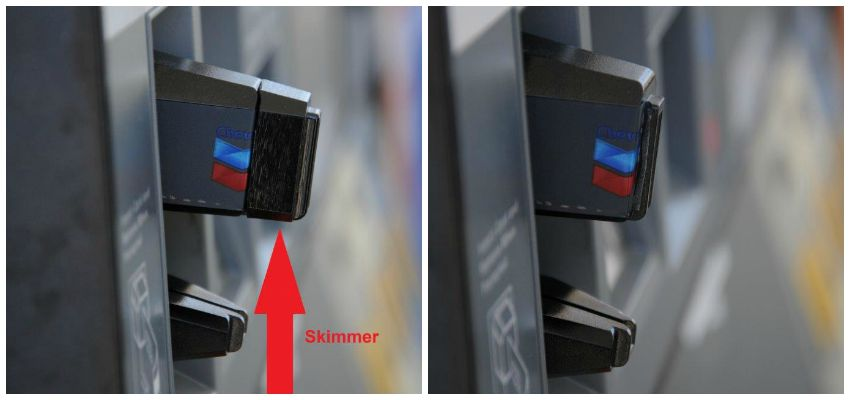 Posted January 7, 2019
KINGSTON, NY –  Ulster County Executive Mike Hein urges residents to be vigilant after an investigation by the Ulster County Department of Weights and Measures discovered two electronic credit card skimming devices at two local Citgo gas stations.  The "skimmers", were found at the Citgo station in Stone Ridge and the Citgo station in Shokan during the Department's participation in a statewide sweep for the devices.  
"I would like to thank the Department of Weights and Measures for their amazing work on this investigation and their dedication to protecting the residents of our county from fraud, said Ulster County Executive Mike Hein." "I urge all residents to be alert for anything that seems out of the ordinary at an ATM or gas station pump payment terminal and to contact the Ulster County Sheriff's Department if you feel you may be a victim of this type of crime."
Skimmers are illegal credit card readers attached to payment terminals at ATM's or on gas station pumps, that can allow a third party to collect credit card data, including personal identification numbers, which can then be used for fraudulent purchases. The devices were removed by the Weights and Measures Department in collaboration with the Ulster County Sheriff's Department, New York State Police and the Federal Bureau of Investigation (FBI). While the devices were the first discovered in Ulster County, they are part of a growing problem nationwide. According to the FBI, it is estimated that credit card skimming results in over $1 billion in fraudulent credit and debit card charges per year. 
The Federal Deposit Insurance Commission (FDIC) offers several tips to help consumers detect and avoid skimmer devices:
Do not use an ATM or a credit or debit card reader if anything looks suspicious, such as loose or extra parts.  Alert the machine owner or the police immediately;
Avoid ATMs in remote places, especially if the area is not well lit or not visible to security cameras and the general public;
Go elsewhere if a sign directs you to only one of multiple ATMs in a location.  It could be the specific machine that was tampered with;
Shield keypads when entering a PIN at the ATM or a retailer's checkout area. This may block the view of a hidden camera; 
Regularly check your bank and credit card accounts for unauthorized transactions, even small transactions. 
Residents who feel they may be the victim of credit card skimming, whether at the Stone Ridge or Shokan Citgo gas stations or elsewhere, are urged to check their bank statements and report any suspicious transactions to their financial institution and the Ulster County Sheriff's Department at 845-338-3640. 
Additionally, regularly monitoring credit reports can help detect possible fraud. Consumers are entitled to one free copy of their credit report every 12 months from each of the three nationwide credit reporting companies. A report may be ordered online from www.annualcreditreport.com, the only authorized website for free credit reports, or by calling 1-877-322-8228.