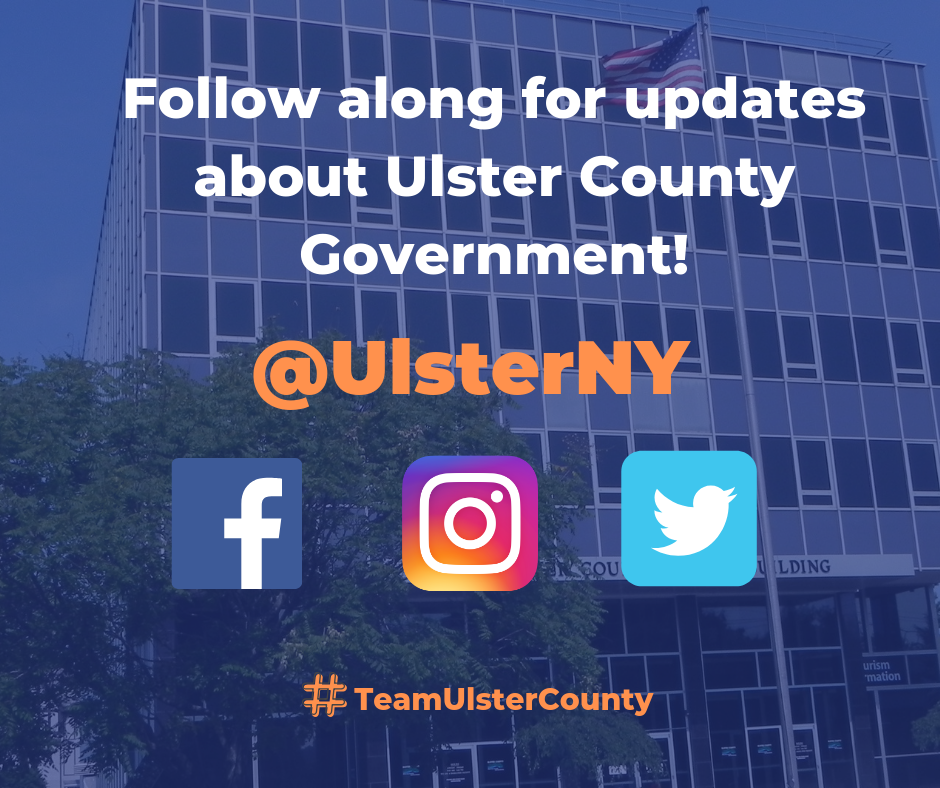 Posted August 6, 2019
Kingston, N.Y. – Ulster County Executive Pat Ryan today announced the launch of the county's new digital outreach initiative, "Connect Ulster." Connect Ulster will better enable residents to engage County Government and the County Executive directly. A multi-platform social media and digital outreach effort, Connect Ulster will provide a space for residents to make requests for services along with sharing feedback and ideas. 
As a part of County Executive Ryan's 'Responsive and Responsible Government' initiative, Connect Ulster will streamline digital outreach and enhance the ability of County Government to quickly and effectively communicate critical information along with highlighting important services. Additionally, the page will have full time monitors who can answer questions and assist residents. The platforms will also be used to supplement and bolster existing county communications with multiple constituencies including residents, businesses, employees and visitors. 
Pat Ryan, Ulster County Executive 
"Making our county government more responsive and responsible is a key initiative of mine, because residents deserve the absolute best services and the willingness to adopt new innovative approaches. Enhancing our ability to communicate and engage directly will allow us to better listen, understand, and serve the people of Ulster County. I encourage everyone to like and follow our new pages."
Ward Todd, President and CEO, Ulster County Chamber of Commerce
"I am thrilled that Ulster County is taking County Government into the 21st century. It is essential for community, business government to communicate effectively and efficiently through today's robust digital media various platforms and I applaud County Executive Ryan's innovative leadership in taking this needed step for our county."
The new "Ulster County Government" page and accounts under the Connect Ulster initiative can now be followed on Facebook, Twitter, and Instagram by using the username @UlsterNY. Content will include information from County Departments, community events, emergency service updates, and other relevant resources and services.
###