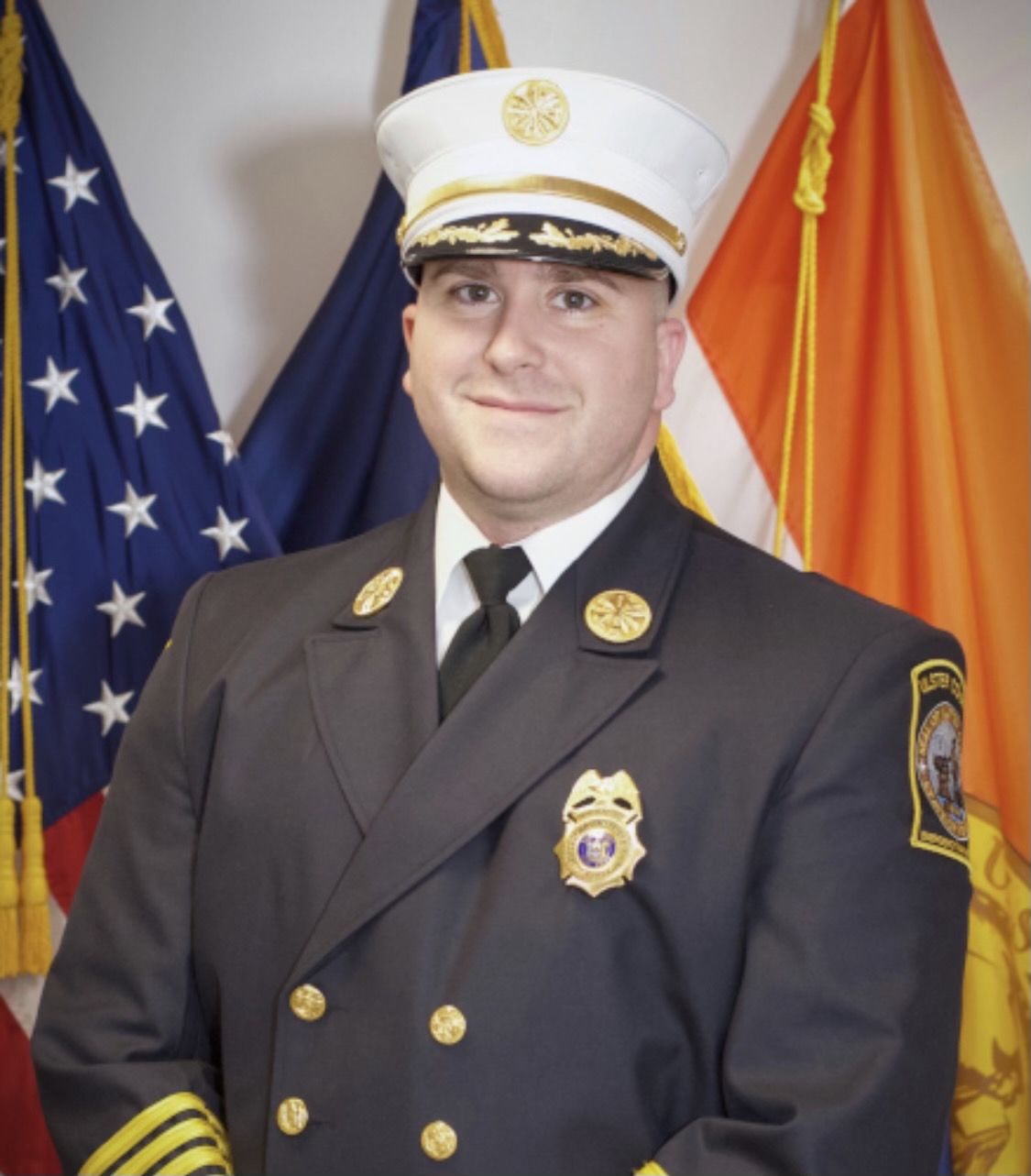 Posted June 17, 2021
KINGSTON, N.Y. - County Executive Pat Ryan announced today the appointment of Everett Erichsen as the new Director of the Department of Emergency Services. Erichsen, who has served as acting-Director since March, has worked as the Ulster County Deputy Director and Fire Coordinator for the Department of Emergency Services since 2017. 
"Everett Erichsen will be a tremendous asset to the County as Director of our Emergency Services Department," County Executive Pat Ryan said. "Throughout the pandemic, Everett has stepped up and demonstrated true leadership at a critical moment for our community. I am confident that his years of public service with the County and his work as a volunteer firefighter makes him the right person to lead this department and serve and protect the 180,000 residents of Ulster County." 
"I thank County Executive Ryan for his support and appointment to the position of Director of Emergency Services for Ulster County," Everett Erichsen said. "For many years, I have had the distinct honor to work alongside our County's great Fire, Police and EMS personnel.  I now look forward to supporting them in this new role and ensuring that we continue to provide the residents and visitors in Ulster County with rapid access to a response system that is professional, compassionate, and highly capable."
"As the Sheriff of Ulster County for the past two and a half years, I have had the privilege of working with many leaders who serve the people of our county," Ulster County Sheriff Juan Figueroa said, "Everett Erichsen is a dedicated and result oriented individual. He is effective at relating a point of view and an unbiased listener, he is dedicated, and a result oriented individual. I look forward to working with him in this new role." 
"Everett is one of the most dedicated, hardworking and motivated people I know," Chairman of Ulster County Fire Chiefs Association John Heppner said. "He was instrumental in getting the Ulster County Fire Chiefs Association back up and running after many years of being in limbo, he also played a huge role in getting our state of the art Ulster County Training Center for the Emergency Services. And that's just to name a few. I know Everett has a big void to fill with the retirement of former Director Steve Peterson, but I can assure from what I know of Everett, he will always put in 100 percent of his capacity to handle any task given."
In addition to his role with Ulster County, Erichsen works as a volunteer firefighter with the Highland Fire Department and as a part-time police officer in the town of Marlborough. Erichsen previously worked for the New York State Division of Homeland Security and served as the Chairman of the Board of Directors for the Ulster County Fire Chiefs Association. Erichsen's appointment is subject to the approval of the Ulster County Legislature. 
###