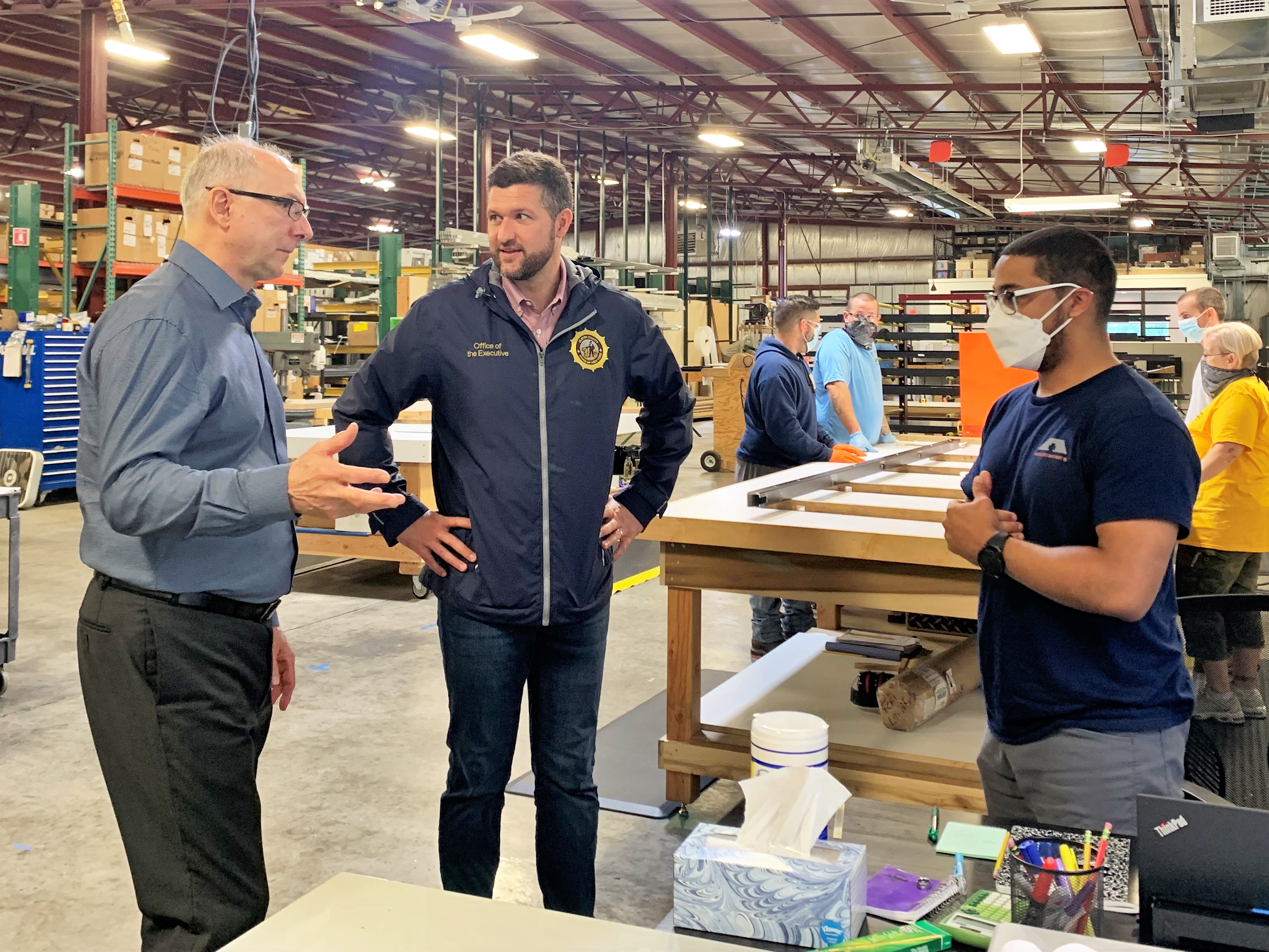 Posted July 20, 2021
The funding will result in new employment opportunities for low-and-moderate income individuals in Ulster County
HIGH  FALLS, NY - The Ulster County Office of Economic Development was awarded $95,558 to assist PK30, a High Falls based manufacturing company with the funding necessary to purchase additional equipment that will ultimately result in new employment opportunities for low-and-moderate income individuals in Ulster County.
"These funds will enable us to provide direct financial assistance to a local manufacturing company and allow them to expand their business and provide jobs for our community," Ulster County Executive Pat Ryan said. "As we have with PK30, Ulster County will continue to work with and advocate for our small business owners so that they can expand, thrive, and create jobs."
"The resulting increase in our manufacturing capacity not only keeps PK-30 System competitive in the marketplace, it creates employment opportunities for careers in manufacturing that principally benefit low-to-moderate income individuals." Founder and President of PK30 System Inc. Philip Kerzner said. 
The funds are a grant award from the New York State Office of Home and Community Renewal's Community Development Block Grant (CDBG) program. The NYS CDBG program provides financial assistance to local municipalities, including Counties with an area population under 200,000. A municipality is required to apply on the behalf of a local business, which must guarantee the funding will assist them in creating new employment opportunities for financially challenged job seekers.
The Community Development Block Grant award to PK30 System Inc., an Ulster County manufacturer of demountable and operable walls, enabled the acquisition of state-of-the-art CNC machinery. 
For more information on CDBG program eligibility for your Ulster County business, please visit https://hcr.ny.gov/community-development-block-grant or email the Office of Economic Development at oed[at]co.ulster.ny[dot]us
###