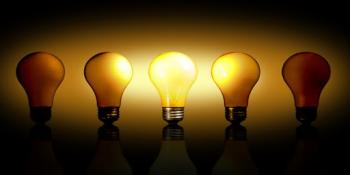 Ulster County Electrical Licensing Board
315 Shamrock Lane, Kingston, New York, 12401
Telephone (845) 340-3537, Fax: (845) 340-3113
The Board meets on the 4th Wednesday of the Month at 3:00 p.m.
"No person shall engage in, carry on or conduct the business of an electrical contractor within the County of Ulster unless he or she is licensed" - Ulster County Electrical Licensing Law Chapter 185-4
The Ulster County Legislature has determined that the installation, repair and improvement of electrical services and wiring in residential and commercial structures is a unique occupation requiring experience and skills not commonly required for persons performing other occupations. The improper installation, repair and improvement of electrical wiring may create hazardous conditions for occupants and the community. It has been further determined that the licensing of electricians is a fair and effective method to ensure that qualified persons practice the electrical trade in Ulster County in order to protect the public. Members of the Board, except for the Commissioner, have been appointed by the County Executive, subject to confirmation by the County Legislature in order to carry out the Powers & Duties of the Board.
Powers & Duties of the Board (partial)
-To accept applications accompanied by an application fee
- Review qualifications on application for Class being applied for
-To grant and issue Master, Class B and Class C licenses to applicants who satisfactorily pass requisite qualifications.