Patriots Project for Homeless Veterans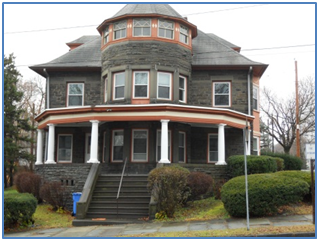 Are there homeless Veterans in Ulster County? Yes. Veteran homelessness exists across the country. While the problem is worse in metropolitan areas, there are Veterans in the Hudson Valley that struggle with homelessness.
How significant is the homeless Veteran problem in this area? Accurate counts are nearly impossible achieve. However, based on demographic factors, the federal VA estimates that Ulster County has 20-30 homeless Veterans. At least 2 homeless Veterans per month seek assistance from U.C. Veteran Services.
Does the Federal VA have solutions for Veteran Homelessness? Yes, but not in this area. VA programs are mostly in the cities. There are no homeless Veteran facilities in any of the six nearest counties.
Where is the Patriots Project located? The Patriots Project is located at 67 Wurts St. in Kingston, NY. Ulster County has renovated a historic 1896 house that was vacant for many years, located in a residential neighborhood in Kingston's Rondout District.
How many Veterans can be housed there? There are eight single occupancy bedrooms (two that are wheelchair acccessible).  It is a home environment with kitchen, common areas, laundry and computer access.
Will any Veteran be able to stay there? Only unaccompanied male Veterans can be housed at the Patriots Project. The vast majority of homeless Veterans are single males. There are other solutions for Veterans with families or female Veterans needing assistance.
How long will Veterans be allowed to stay? The Patriots Project is a transitional housing facility, designed to provide clean respectful shelter until the Vet can obtain permanent housing. The duration of a Veteran's stay will be situational, based on the case work needed to address the root cause of his homelessness.
How are operating expenses of the Patriots Project funded? Federal VA Homeless Veteran program funds cover all program expenses through SOLDIER ON, a leader in solutions and services for homeless Veterans. The County of Ulster pays for facility-related expenses and maintenance.
How does a Veteran apply for the Patriots Project?  Any of three agencies perform the intake process for the Patriot House. Ulster County Veterans' Service Agency, VA Homeless Program (Albany) and Soldier On. The Veteran's eligibility is determined from the intake process, and a case worker works with him to complete the process.