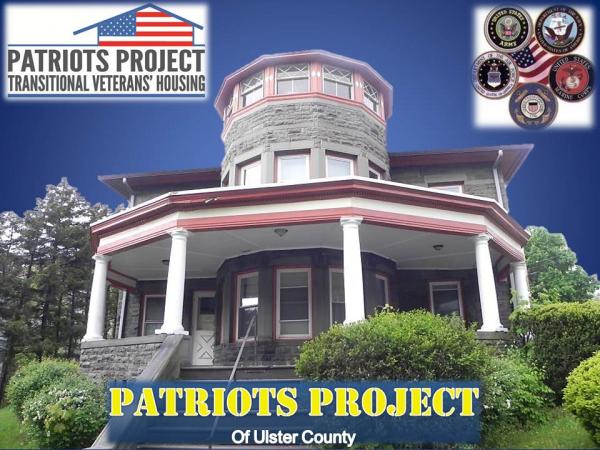 The Ulster County PATRIOTS PROJECT . . .Ulster County's only homeless Veteran facility.
Over 47,000 Veterans are homeless nationwide, and Ulster County's portion is estimated at 20-30 homeless Vets at any given time. The reasons are many, with no other local solutions to tackle veteran homelessness.
The PATRIOTS PROJECT addresses this problem with an 8-bed home in Kingston that provides peer support, case management and other services that homeless veterans need to transition to stable housing.
To view a list of Frequently Asked Questions about the Patriots Project, please click here.