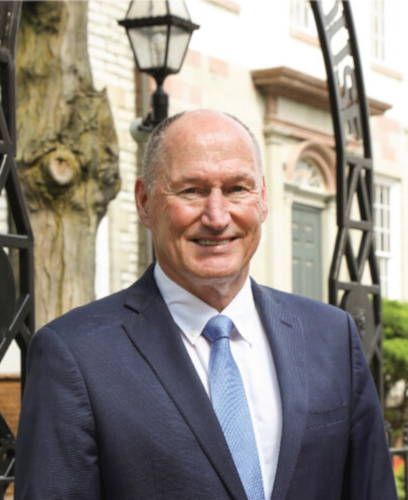 Dave
Clegg
David J. Clegg
Ulster County Courthouse
275 Wall Street
Kingston, NY 12401
Phone: 845-340-3280
Fax: 845-340-3185
E-mail: ucda[at]co.ulster.ny[dot]us
Our Duty
The District Attorney is an independently elected public official whose powers and duties are set forth in §700 of the County Law. The District Attorney has the sole responsibility for the prosecution of all crimes and offenses which occur within Ulster County. The District Attorney's Office partners with local, county, state, and federal law enforcement agencies with a common goal to promote public safety and protect the people and property in our community.
The District Attorney is the county's chief law enforcement officer. The duties of this office include, but are not limited to:
Prosecutor
Community Educator
Victims Advocate
Aide in Improving Criminal Justice Legislation
Advisor to Police Agencies
Investigator
Our Mission
The mission of the Ulster County District Attorney's Office is to provide equal justice while focusing on those crimes and individuals that threaten the safety of the people of Ulster County. Our number one priority is keeping our community safe. We take seriously our obligation to the community, to law enforcement, and to victims of crime.
We are guardians of the rights and liberties of everyone involved in the criminal justice system. We evaluate each case on its merits to ensure that justice is administered fully and without bias or favoritism. We embrace new ideas, best practices, and technologies to serve the community and advance justice. We are committed to building resilient partnerships with community organizations recognizing that a united and cohesive effort to prevent crime and heal harm allows us to achieve the highest level of public safety for our community.