Under Executive Order 1-2019, Ulster County purchases 100% of its electricity from renewable sources through a combination of on-site generation, distributed generation, renewable energy certificates and utility green power products. 
Additionally, through Executive Order 1-2019, the County is committed to supplying 100% of its annual building and fleet electricity usage from locally generated renewable energy sources by the year 2030. The County defines "locally generated" as power generated in both the same utility territory and NYISO load zone as the metered point of usage. 
Government Operations Electricity Usage
Year                                                                2017               2018              2019                 
Annual Usage (MWh)                                     11,951            11,818            11,201
% Supplied by Renewable Energy                   100%               100%               100%
% Renewable from Local Sources                    0.3%                8.6%               18.3% 
Renewable Power Projects 
In 2011, Ulster County installed its first photovoltaic (PV) solar array on a county-owned facility, providing roughly 75% of the energy demand for the salt shed operations located at the Ulster County Fairgrounds.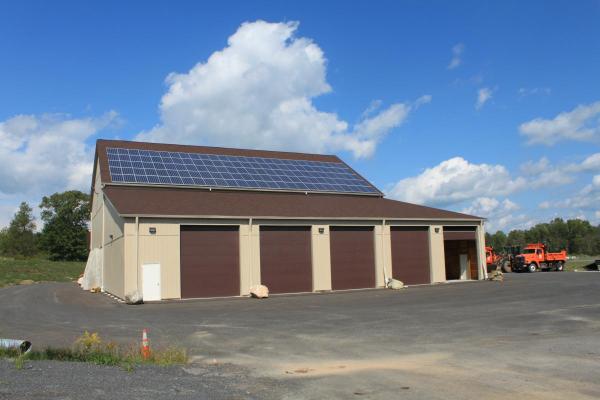 In 2018, the County commissioned the Ulster Landfill Solar Project, a 1.9 MW DC array at the former landfill site in the Town of Ulster. This array generates approximately 20% of the County's electricity usage which is applied to County utility invoices through a remote net metering arrangement.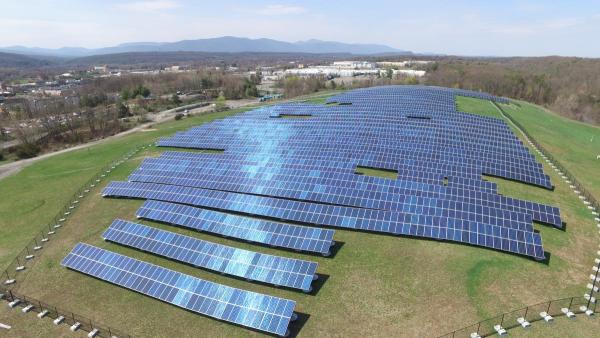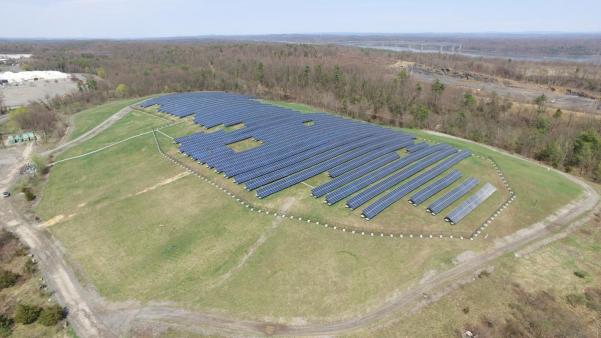 Community Initiatives
In addition to its commitment to operate on 100% renewable electricity and expand local generation, Ulster County also supports the expansion of residential, commercial and municipal renewable energy deployment in the region by:
Establishing the Energize NY Finance Program that enables long-term, affordable Property Assessed Clean Energy financing for energy efficiency and renewable energy projects at commercial buildings and not-for-profits. Ulster County has programs available to help businesses and nonprofits make energy improvements to buildings that are expected to reduce building energy and maintenance costs and that may ultimately increase their value and appeal.  With the Energize NY (PACE) Finance Program now part of the County's economic development offerings, commercial and nonprofit building owners can get guidance and low cost, long-term financing for energy improvements such as solar, efficient heating and cooling systems, and smart controls.  Click here to learn more and get started: http://commercial.energizeny.org/ 
Supporting the Solarize Hudson Valley (SHV); is an innovative, successful program that makes it easier and more affordable for homes and small businesses to go solar through community-wide education, pre-qualified installation partners and group purchasing discounts. Solarize Hudson Valley  is a three-year partnership between Sustainable Hudson Valley and Catskill Mountainkeeper's RenewableNY program, funded by the New York State Energy Research & Development Authority (NYSERDA).To find out more information on residential solar, visit the Solarize Hudson Valley website: http://solarize-hudsonvalley.org  
Executive Order/Policy Archive