Climate Change has emerged as the most significant and existential threat to the health and sustainability of our community, our region and our planet. 
Read the new Executive Order signed by County Executive Jen Metzger, outling the boldest new Climate Action Agenda in New York State!
The newest report from the Intergovernmental Panel on Climate Change (IPCC) paints a troubling picture: Climate change is already impacting every corner of the world, and much more severe impacts are in store if we fail to halve greenhouse gas emissions this decade and immediately scale up adaptation.     
Following on the first installment of the IPCC's Sixth Assessment Report, Working Group II's contribution, released on February 28, 2022, draws from 34,000 studies and involved 270 authors from 67 countries. It provides one of the most comprehensive examinations of the intensifying impacts of climate change and future risks, particularly for resource-poor countries and marginalized communities. The 2022 IPCC report also details which climate adaptation approaches are most effective and feasible, as well as which groups of people and ecosystems are most vulnerable.  
6 Big Findings from the IPCC 2022 Report on Climate Impacts, Adaptation and Vulnerability - World Resources Institute
Following is UN Secretary-General António Guterres' statement on the Intergovernmental Panel on Climate Change (IPCC) Working Group 1 report issued on August 9, 2021:
"Today's IPCC Working Group 1 report is a code red for humanity.  The alarm bells are deafening, and the evidence is irrefutable:  greenhouse‑gas emissions from fossil-fuel burning and deforestation are choking our planet and putting billions of people at immediate risk.  Global heating is affecting every region on Earth, with many of the changes becoming irreversible".
Rich countries, including the United States, Canada, Japan and much of western Europe, account for just 12 percent of the global population today but are responsible for 50 percent of all the planet-warming greenhouse gases released from fossil fuels and industry over the past 170 years.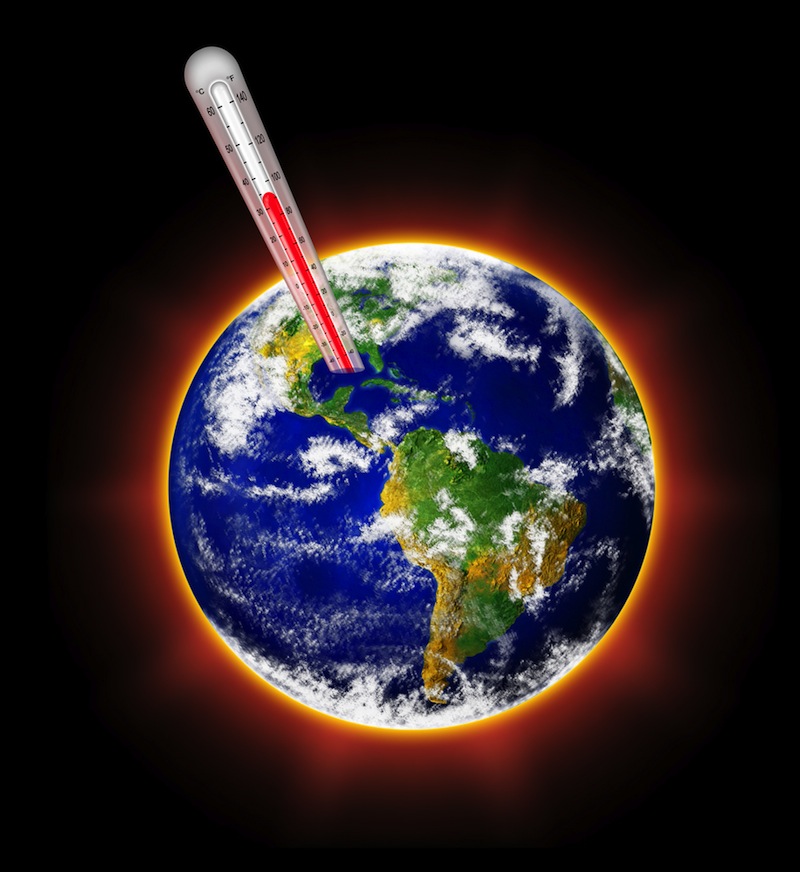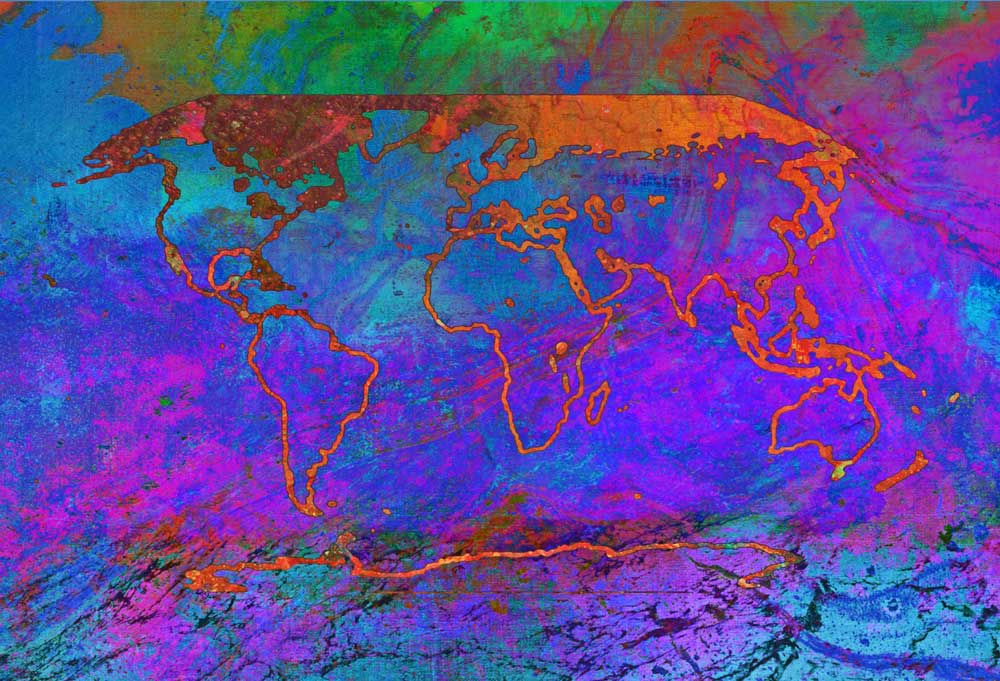 Changing - Courtesy of the Intergovernmental Panel on Climate Change
Accelerating threats include:
more powerful and destructive natural disasters, including storms and wildfires;
food insecurity caused by extreme drought and flooding conditions;
ocean warming that reduces the retention of oxygen and the ability to support marine life;
flooding of coastal and other high population areas (over 100 of the most highly populated cities in the world are either at or below sea level);
dramatic increases in refugee populations fleeing from impacted flood, drought and famine areas;
an unprecedented melting of the polar ice caps and artic tundra that is causing dramatic sea level rise and releasing even more CO2 and methane greenhouse gases into the atmosphere;
an increase in communicable diseases and insect borne diseases carried by mosquitoes, ticks and other vectors, and 
so much more, including increased conflict and insecurity arising from all of the above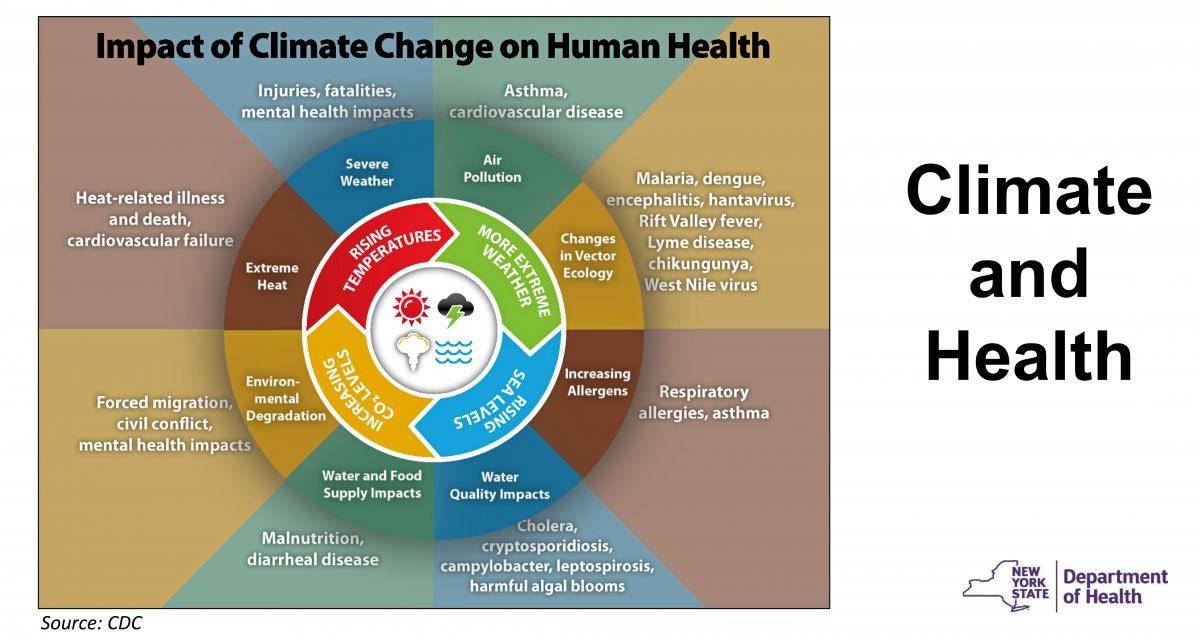 Climate change is already having a significant impact on public health. The effects are being felt in all parts of the world, and they are expected to get worse in the years to come.
Some of the most serious public health consequences of climate change include:
Increased risk of heat-related illnesses and death. As the Earth's temperature rises, heat waves are becoming more common and more severe. This is a major public health concern, as heat can be deadly, especially for the elderly, the very young, and those with chronic health conditions.
Increased risk of respiratory illnesses. Air pollution is a major problem in many parts of the world, and it is getting worse as climate change worsens. Air pollution can cause a variety of respiratory illnesses, including asthma, bronchitis, and pneumonia.
Increased risk of waterborne illnesses. Climate change is making it more difficult to provide clean water to people around the world. This is a major public health concern, as waterborne illnesses can be deadly, especially for children.
Increased risk of vector-borne diseases. Climate change is making it easier for mosquitoes and other insects to spread diseases like malaria, dengue fever, and Zika. These diseases can be deadly, especially for children.
Increased risk of mental health problems. Climate change is a major stressor, and it can lead to a variety of mental health problems, including anxiety, depression, and post-traumatic stress disorder.
There is hope, opportunity and time to stop the inevitable, but only if we ACT NOW individually and collectively as citizens of our beautiful, precious and life sustaining planet (see the resource/action list below):
10 Reasons to Be Optimistic About Climate Change (excerpted from an article appearing in Rolling Stone Magazine on 11.03.21

Do you know your Carbon Footprint (the quantity of greenhouse gasses emitted into the atmosphere by your household and transportation activities)? Find out here with EPA's Carbon Footprint Calculator.
Local, Regional, State, National and Global Information, Advocacy and Action Resources (please note that the following organizations are listed for informational purposes and a listing does not imply official endorsement by Ulster County government or any of its departments or agencies. We urge you to investigate and research any and all of the resources below to determine which information resonates with you and how you can act and make a difference)
Ulster County Green New Deal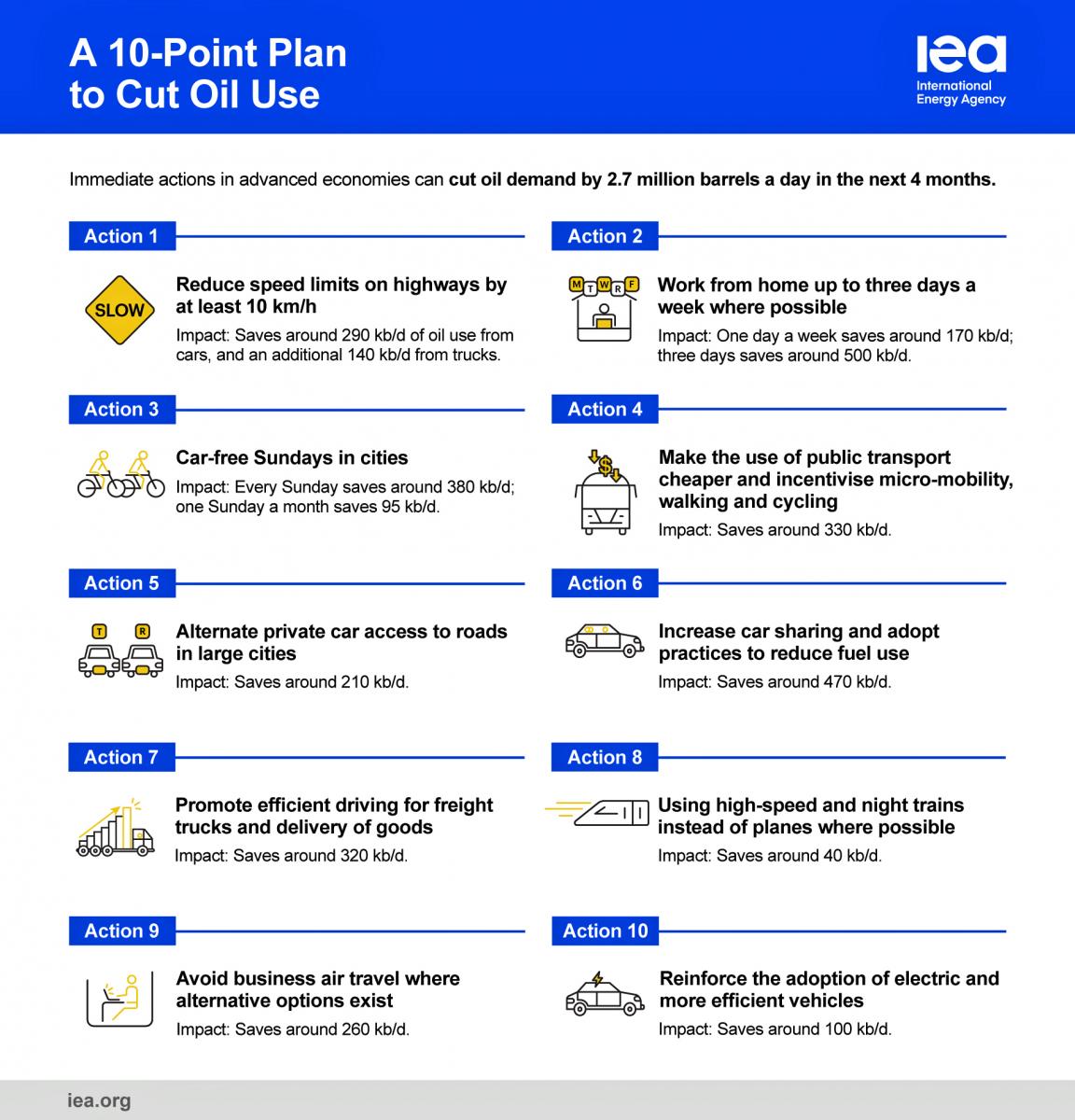 Ulster County Department of the Environment (including Climate Action Plan)
Environmental Advocates New York
Citizen's Campaign for the Environment
Intergovernmental Panel on Climate Change
Natural Resources Defense Council
The Climate Action Tracker is an independent scientific analysis that tracks government climate action and measures it against the globally agreed Paris Agreement aim of "holding warming well below 2°C, and pursuing efforts to limit warming to 1.5°C." A collaboration of two organisations, Climate Analytics and NewClimate Institute, the CAT has been providing this independent analysis to policymakers since 2009.
CAT quantifies and evaluates climate change mitigation targets, policies and action. It also aggregates country action to the global level, determining likely temperature increases during the 21st century using the MAGICC climate model. CAT further develops sectoral analysis to illustrate required pathways for meeting the global temperature goals.