Substance use is a complex public health challenge that affects individuals and families from all walks of life. Here in Ulster County, we take the challenge seriously and we devote substantial effort and resources to help prevent substance abuse and to help people find the services they need to begin a path to recovery.
For a continuously updated list of treatment and recovery programs in and around Ulster County, click here 
Naloxone, also known as Narcan, is an easy to use nasal spray that can immediately reverse an overdose. If you would like to know how you can get trained to carry Narcan and possibly save a life, visit OpioidPreventionNP.org or text ERH Rescue to 21000.  Both also offer great community resources that can assist you or a loved one with substance use treatment, care, and recovery.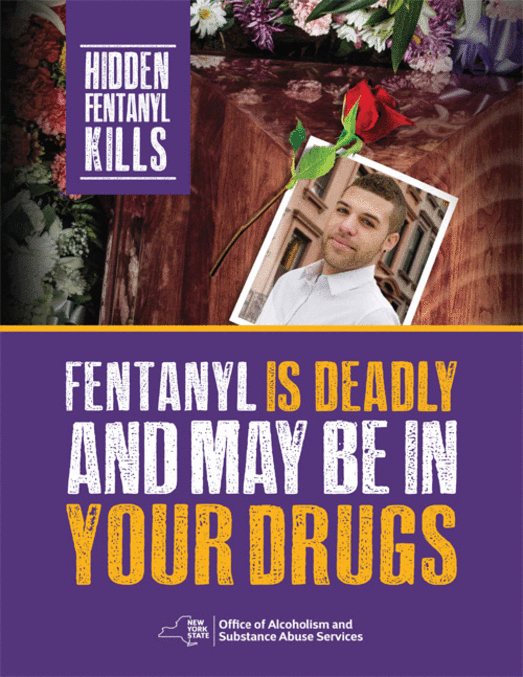 Main UC COVID-19 Information Page
COVID-19 Mental Health/Substance Use Disorder Support Services

In this uncertain time, we know that you may be concerned about keeping your families and your communities safe and healthy. We are dedicated to ensuring you have the support you need to address substance use and addiction – from prevention to recovery.
Text COVID to 55753
For parents and caregivers who are concerned about their child's or loved one's substance use, enroll in our text-based COVID support program to receive regular messages on how to help yourself and your loved one during these changing times. You will receive messages on how to communicate effectively, how to deal with a family member risking exposure to COVID-19, how to model healthy coping behaviors and more.
Ulster County is committed to helping you and your family heal and recover. The following are great resources that are just a phone call away:
ULSTER COUNTY FAMILY ADVOCATE -  845.458.7455
If you or someone you know is experiencing a substance use challenge, Ulster County has a Family Advocate who can help connect you to available services and help you obtain all the insurance benefits you are entitled to. For more info, call Tonya Stokes at (845) 458-7455. 
ULSTER COUNTY MOBILE MENTAL HEALTH  -   1.844.277.4820 
Mobile Mental Health is operated by ACCESS: Supports for Living, between the hours of 10 AM - 10 PM. Call 1-844-277-4820. Connect with a trained counselor when stress, depression or other mental health issues create a personal crisis. Your call with a trained counselor will be kept confidential. This service is available to all Ulster County residents at NO CHARGE.
FAMILY OF WOODSTOCK 24/7 FREE Talk/Text Hotline

ORACLE TEAM  -  888.996.0940
ORACLE is a rapid response team, sponsored by the UC Sheriff's Office. All calls are free and confidential and the Team consists of Peer Advocates, mental health professionals and rehabilitation specialists who are there to help you and your family, on your terms, without judgment or legal consequences.
SAMADHI  RECOVERY COMMUNITY OUTREACH CENTER  -   855.726.2344
The Samadhi Recovery Community Outreach Center is a non-profit organization grounded in the belief that Mindfulness-based principles and practices create a strong foundation for a path to freedom from addiction. It's a place where you can go to relax and recover, without judgment. Their staff knows exactly what you're going through because they've been there too. Their Peer Advocates can walk with you, side-by-side, on your path to recovery.
CATHOLIC CHARITIES -  845.467.0861
Catholic Charities has Peer Advocates, and a full-service treatment and recovery center, that can help you begin your healing, whenever you are ready.
PEOPLE USA  -  845.452.2728
Peer-Run Behavioral Health Services.
24/7 Warm Line for Crisis Respite and Peer Support.
General services including Advocacy, Wellness Coaching, Supportive Housing, Care Coordination, and Employment/Benefits Counseling, all 100% accessible by telephone + virtual groups.
Call: 845-452-2728 (ext 601 for 24/7 Warm Line) / Website: people-usa.org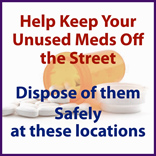 Naloxone Can Reverse an Overdose and Save a Life.
Family of Woodstock is now providing ongoing and discreet, one-on-one training in the delivery of Naloxone. Naloxone is a medication approved by the Food and Drug Administration (FDA) to prevent overdose by opioids such as heroin, morphine, and oxycodone. It blocks opioid receptor sites, reversing the toxic effects of the overdose. The medication is administered through an intranasal spray. Once trained, individuals with health insurance can access a Naloxone kit at most pharmacies. Individuals who do not have health insurance will be provided a Naloxone kit from the agency, free of charge.  
Individuals wishing to receive training in the delivery of Naloxone can come to any of the agency's four walk-in centers. Appointments are not required and no questions will be asked.  
Family of Woodstock, Inc. Walk-in Centers  
Family of Woodstock 
Location: 16 Rock City Rd.  
Walk-in Hours: 7 days a week, 9:30 am to 9:30 pm 
Family of New Paltz 
Location: 51 North Chestnut St. 
Walk-in Hours: Monday-Thursday, 10:00am-5:00pm, and Friday, 10:00am-4:00pm   
Family of Ellenville 
Location: 221 Canal St. 
Walk-in Hours: Monday, Tuesday, Thursday, & Friday, 9:00 am-4:30 pm, and Wednesday, 10:00 am-6:30 pm. 
Family of Kingston 
Location: 39 John St. 
Walk-in Hours: Monday-Friday, 9:00 am-5:00 pm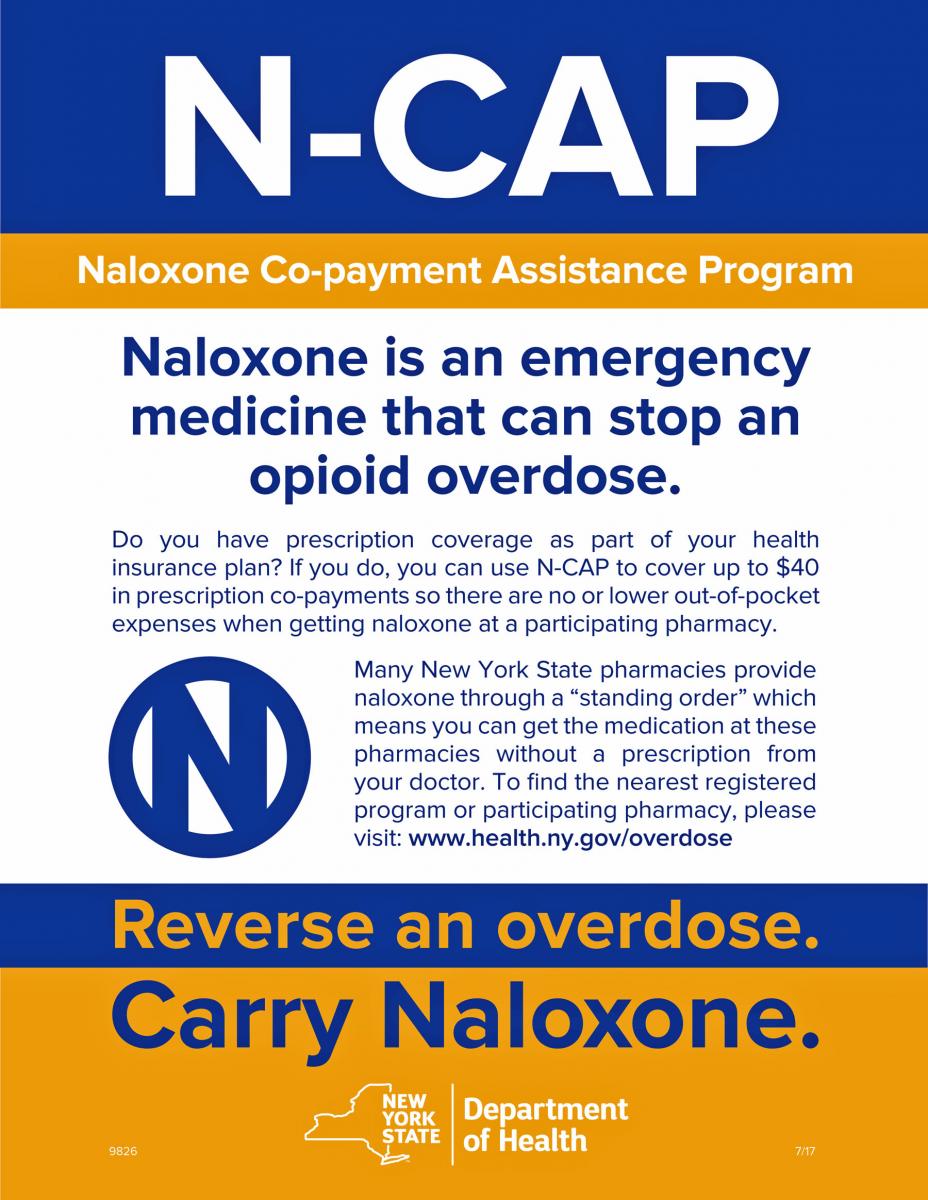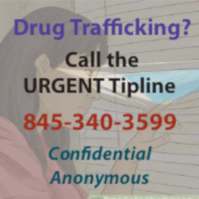 Seeking Treatment for Substance Abuse? Check Out the NYS Office of Alcohol and Substance Abuse Services - Bed Availability Dashboard for Real-Time Openings
Opioids a Public Health Crisis - A Community Response: a presentation by Carol Smith, MD, MPH - Ulster County Commissioner of Health and Mental Health
BEWARE OF OPIOID BASED PAIN RELIEVERS!
IT CAN ONLY TAKE 5 DAYS TO BECOME ADDICTED. TALK TO YOUR DOCTOR ABOUT NON-OPIOID ALTERNATIVES AND IF YOU MUST USE THEM, ASK FOR THE MINIMUM DOSE POSSIBLE, FOR THE SHORTEST PERIOD OF TIME.
ALWAYS KEEP YOUR MEDICATIONS SECURE.