Resolve to be Smokefree in 23'
Take advantage of the opportunity to set new goals and resolve to live a happier and healthier life.
Most adults who smoke want to quit. And quitting is possible! Since 2002, there are more people who used to smoke than people who currently smoke. Quitting smoking is one of the best decisions a person who smokes can make to improve their health and to protect the health of others.
Choosing to quit smoking can be a challenge, but with a solid plan in place, you can make 2023 the year you've quit for good! There is no better time to quit than right now!
IT'S A FACT: Smoking is the #1 leading cause of Preventable Illness and Death in the United States and claims the lives of over 489,000 Americans every year. Smoking is associated with 21 serious diseases and 12 different types of cancer. Don't become another tobacco company casualty. If you smoke you have the power to take back your health and your life. There are a lot of great resources on this site, with many more available. For free and confidential assistance and support, call the NYS Quitline at 1-866-697-8487 or visit NYSmokeFree.com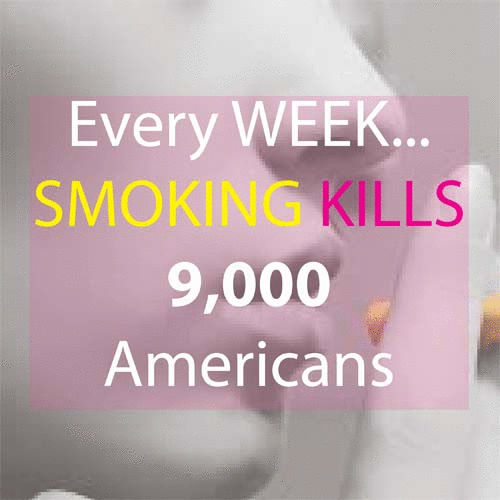 Nicotine Anonymous ("NicA") is a non-profit 12-Step fellowship of people helping each other live nicotine-free lives. Nicotine Anonymous welcomes all those seeking freedom from nicotine addiction, including those using cessation programs and nicotine withdrawal aids. The Fellowship offers group support and recovery using the Twelve Steps and Twelve Traditions, as adapted from Alcoholics Anonymous to achieve abstinence from nicotine. Those seeking help can join at any time. The only requirement for membership is the desire to stop using nicotine. There are no dues or fees for Nicotine Anonymous membership; we are self-supporting through members' contributions. Nicotine Anonymous is not allied with any sect, denomination, political entity, organization or institution, does not engage in any controversy, neither endorses nor opposes any cause. Our primary purpose is to offer support to those who are trying to gain freedom from nicotine.   
 Smokers and Vapers at Greater Risk for COVID-19 (NY Times 04.09.20)
Even a Cigarette a Day is Bad for Your Health - NY Times
Surgeon General Calls Youth e-Cigarette Use a Major Public Health Concern - Washington Post

Smokers: Check out American Lung Association's Freedom from Smoking Online
Freedom From Smoking® Online, or FFS Online, is a program specifically designed for adults, like you, who want to quit smoking. It's an adaptation of the American Lung Association's gold standard, group clinic that has helped thousands of smokers to quit for good.
Sign up for SmokefreeTXT
SmokefreeTXT is a mobile text messaging service designed for adults and young adults across the United States who are trying to quit smoking. The program was created to provide 24/7 encouragement, advice, and tips to help smokers quit smoking and stay quit. 
WANT TO STOP SMOKING TODAY AND ENJOY A HEALTHIER LIFE?
Check out the great resources on this site.
Tobacco Companies Spent 2 1/2 Million Dollars a Day Marketing Their Products to Kids in Order to Recruit New Smokers. Get the Facts... 
E-Cigarettes are Not Safe. They are a High-Performance, Electronic Nicotine Delivery System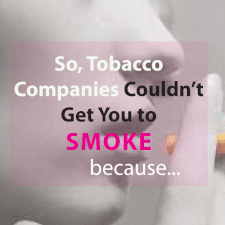 November is Lung Cancer Awareness Month and if you're a parent, it is especially important to increase your awareness about the dangers of vaping, and the use of e-cigarettes, hookahs, and hookah pens in addition to the dangers of cigarettes.  For examples of the products youth are using, visit http://hookahpencentral.com.
Currently more teens use e-cigarettes than regular cigarettes, and data indicates that e-cigarette use can be a gateway to the use of regular cigarettes by teens.
A 2015 study in Pediatrics, the official journal of the American Academy of Pediatrics, found that low perception of harm by teens and parents, low peer disapproval of use, and peer use all were factors associated with the use of e-cigarettes by teens
Chemicals Found in E-Cigarettes Linked to Lung Disease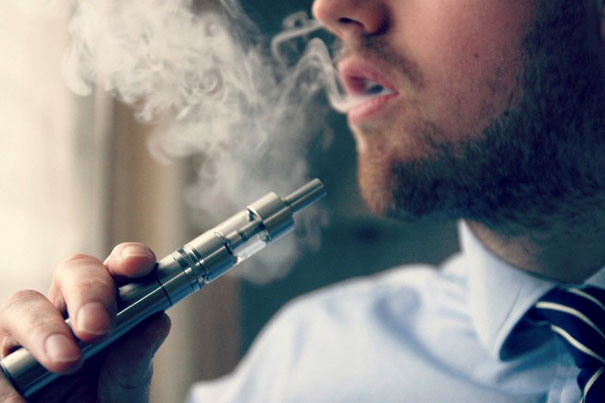 quitSTART is a free app made for teens who want to quit smoking, but adults can use it too. This app takes the information you provide about your smoking history and gives you tailored tips, inspiration, and challenges to help you become smokefree and live a healthier life.
quitSTART helps you: 
Get ready to quit with tips and information to prepare you for becoming smokefree
Monitor your progress and earn badges for smokefree milestones and other achievements
Get back on track if you slip and smoke
Manage cravings and bad moods in healthy ways
Distract yourself from cravings with games and challenges
Store helpful tips, inspirations, and challenges in your Quit Kit
Share your progress and favorite tips through social media
See Aaliyah's Award Winning Video Poem that She Wrote After Losing Her Father to Cancer as a Result of Smoking
More Great Resources: 
I'm Ready to Quit! is a quick-access page on the Tips Web site that offers quitting help by telephone, text, and on the Web
BeTobaccoFree.gov is the Department of Health and Human Services' comprehensive Web site providing one-stop access to tobacco-related information from across its agencies. This consolidated resource includes general information on tobacco as well as federal and state laws and policies, health       statistics, and evidence-based methods on how to quit.
Smokefree.gov provides free, accurate, evidence-based information and professional assistance to help support the immediate and long-term needs of people trying to quit smoking.
     espanol.smokefree.gov is a Spanish-language quitting site.
     SmokefreeWomen provides free, accurate, evidence-based information and professional assistance to help support the immediate and long-term needs of women trying to quit smoking.
Quit Tobacco: Make Everyone Proud is a Department of Defense-sponsored Web site for military personnel and their families.
Help for Smokers and Other Tobacco Users: Quit Smoking[PDF–178 KB] is an easy-to-read guide issued by the Agency for Healthcare Research and Quality.
SfT (SmokefreeTeen) is a site devoted to helping teens quit smoking.
 SmokefreeTXT is a teen texting program.
How to Quit provides more useful information from CDC to help you quit.