The Patient Services Division offers many programs and services to individuals, families and the community–at–large, including clinics and group presentations on a variety of health-related topics.
Units/Programs:
Communicable Disease
This program plays a vital role in preventing and controlling disease outbreaks in the County. Staff monitors and investigates communicable disease outbreaks works with State and Local authorities on control measures and conducts public awareness and education activities around preventative measures, such as vaccination recommendations and requirements. Contact: (845) 340–3090
Clinics
To be announced
Immunization Clinics:
Childhood Immunization: Vaccines are provided against childhood diseases for children 18 years of age and younger.  Must be accompanied by a parent or guardian. For more information and to schedule for an appointment, please call (845) 340-3070.
CLICK HERE FOR THE UPDATED (10.04.19) NYSDOH CHILD IMMUNIZATION  REQUIREMENTS, FACT SHEET
Adult: 
Sexually Transmitted Diseases (STD) Clinic:  Anyone who is 12 years of age or older is eligible to be seen in the STD clinic.  By law, parental consent is not required for individuals under the age of 19 years. Provide confidential testing, diagnosis and treatment of STDs as well as HIV testing.   HIV testing can be anonymous and or confidential testing.  By appointment on Mondays, call (845) 340-3090.
Tuberculosis 
Testing, diagnosis, and treatment of tuberculosis. Persons, less than 18 years of age must be accompanied by a parent or guardian.  By appointments, call 340-3090
Please scroll down this page for WIC Clinic Schedules
Children with Special Health Care Needs/Physically Handicapped Children's Program
Ensures access to quality health care for chronically ill and disabled children. Contact: (845) 340–3099
Licensed Home Health Care Service Agency Visits
Are completed by our Public Health Nurses for prenatal and postnatal women, newborns and infants. Contact: (845) 340–3070
Public Health Preparedness Program
This program provides day–to–day coordination of the Department's Public Health emergency preparedness, response and recovery activities. It serves as a link to New York State's Department of Health, Ulster County Emergency Management and other state or local agencies that play a critical role in Ulster County's emergency management process. Contact: (845) 334–5540.
4 Steps to Preparedness: Be Informed-Make a Plan-Build a Kit-Get Involved. For more information on Preparedness topics and brochures, visit ready.gov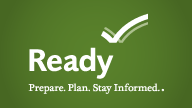 When Disaster Strikes Ulster County Needs Volunteers Like You!
 How can I help my community?
Have you ever thought about volunteering, but didn't know how you could help your community? Or are you an experienced volunteer looking to expand your skills and opportunities? Become a volunteer to help Ulster County to get ready for and respond to emergencies!
ServNY is a New York State registry for people who wish to volunteer during an emergency or major disaster or an emergency exercise. Your role as a volunteer will help ensure that people affected by a disaster will receive the care they need. Registering simply tells us that you are open to the idea of volunteering in case of an emergency. Please consider volunteering to help your local community.
See a Public Health Preparedness Point of Dispensing (POD) Training Exercise in Action - a POD training exercise helps prepare our community for the mass distribution of medications and/or vaccines in the event of a natural or man-made disaster.
Women, Infants, and Children (WIC) Program
WIC offers many benefits including nutritious food vouchers, nutrition counseling, health screenings, breastfeeding support, and more to qualifying pregnant and nursing women, infants and children under 5.By participating in the WIC program, you can make sure that you receive good nutrition, quality health services, and nutrition education to make you, your baby, and children grow up strong! Contact the WIC Program at: (845) 340-3965
For a detailed WIC Program Fact Sheet, click here 
THE WIC CLINIC AND OFFICES HAVE MOVED TO 239 GOLDEN HILL LANE, IN KINGSTON  
WIC CLINIC SCHEDULE:
November-December 2020 Clinic Schedule
 In accordance with Federal Civil Rights Law and U.S. Department of Agriculture (USDA) civil rights regulations and policies, the USDA, its Agencies, offices, and employees, and institutions participating in or administering USDA programs are prohibited from discriminating based on race, color, national origin, sex, disability, age, or reprisal or retaliation for prior civil rights activity in any program or activity conducted or funded by USDA.